GMC Application ID Check
30 Jan, 2023
8 Minutes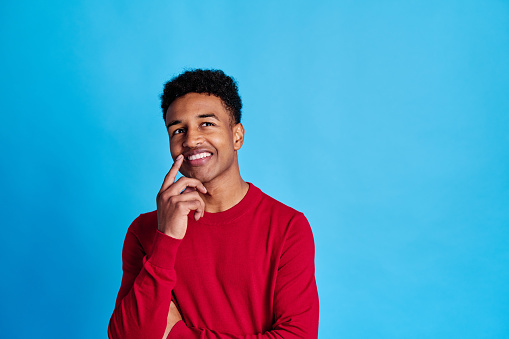 Are you ready for your GMC ID check? If so, well done on getting this far! After applying for GMC registration, submitting all your documents, and waiting for approval, you can finally start getting excited about your move to the UK. Remember – once this step is complete, your name will be on the GMC register. That means that (assuming it all goes well), once your ID check is over, you will be fully licensed to practise medicine in the UK.
What's the Purpose of the ID Check?
The ID check is essential for completing your GMC registration, and only after completing this will you be able to practise medicine in the UK. The reason is to prove that you are who you say you are! It's an identity check, which means verifying that your identity matches the one on your GMC application. That way, the UK can place complete confidence in its international doctors.
What if You Completed PLAB Part 2?
Not every IMG needs to complete this ID check to get on the GMC register. If you have completed PLAB part 2 as part of your GMC application process, you will have already done an identity check in the UK, so you won't have to do one again.
Booking Your ID Check using Digidentity
You can only book your ID check after completing the previous stage of GMC registration. Once you've submitted all the necessary documents, such as your certificates of good standing and proof of English language knowledge, you will have to wait five working days for the GMC to approve your application. Once those five days are up, you will receive a confirmation email that tells you it's time to book your ID check!
Previously you needed to attend your check in person at the GMC office in London (and previously Manchester). This limited you to particular times and dates and also meant the need to travel to the UK. For these reasons the GMC have now introduced a digital ID check using an app called Digidentity. They've even provided a useful instructional video on how to use the app:
Once you've completed the check you'll receive an email from Digidentity to confirm that the check is complete. Note that this doesn't mean you are ready to practise medicine just yet - you still need to wait for another email from the GMC which can take up to 10 days.
If you can't use the app then you still have the option to attend the GMC office in person - it's totally up to you.
What Documents are Required for the ID Check?
In order to complete your ID Check using the app you'll simply need your passport (or UK driving licence) and a smartphone that can access the app.
It's unlikely the GMC will need to check any other documents in person as you'll have had them verified through EPIC or other bodies throughout your registration process. That said, they will notify you if they need to see your:
Proof of Primary Medical Qualification
Certificate of Internship Completion
Certificate of Good Standing
Do I need to attend the GMC Office in person?
With the introduction on the Digidentity app to complete ID Checks you no longer need to worry about travelling to the UK or finding your way to the GMC office in London.
That said, if you can't use the app or prefer to attend in person then you can attend the GMC office in London. London has an excellent public transport system, with trains, buses, and the underground running throughout the day. The best (and quickest) way to travel through London is the underground, so consider that. However, you might also feel more comfortable using a taxi service. Google maps might be handy in this situation!
What to Expect if you attend in Person
You must arrive on time for your ID check. Once you have entered the building, you will check in at reception and receive an ID badge, which you must wear.
Next, you will show your documents to a member of staff, and they will take photocopies of them. That will include taking a photocopy of your passport, which they will keep for future identification purposes. You will also give your address, which they will use to send confirmation of your GMC registration later.
Following that, you'll sit in a room where you'll watch a video demonstrating what the UK healthcare system is like. You might already know much of this information due to your own research, or you might find the video enlightening.
Then – it's done! As soon as the appointment has ended, your name will be added to the GMC register, and you'll be fully licenced to work as a doctor in the United Kingdom. All in all, the appointment should only take around thirty minutes.
Can Anything Go Wrong?
It's natural to worry about such an important step like an ID check – especially when it's the last step standing in the way of you becoming GMC registered. However, if you have made it to this point, there is little chance of anything going wrong.
Be sure to have your documents close by and ready to photograph using the app and otherwise just make sure your phone is charged and you have a good wifi connection or access to your mobile network! If you do face any issues or need some support you can contact Digidentity easily.
What Happens After the ID Check?
Once you've completed the online ID check, you need to wait for the GMC to email you confirming that everything is complete and you are on the register with your license to practise. From there, you can start the process of applying for jobs, then obtaining your visa and relocating to the UK! It's an enormous step to take and one that you will surely be proud of doing. Working in the UK as a doctor is an outstanding achievement, and you'll gain tons of experience while you do it. Plus, you'll benefit from all the bonuses that come with working for the NHS, such as paid time off and excellent development opportunities.
If you've been invited to book an ID check and are considering your options for new roles in the NHS then get in touch and one of our expert team will be happy to guide you through your options.