How to Get EPIC Verification for GMC Application
24 Oct, 2023
9 Minutes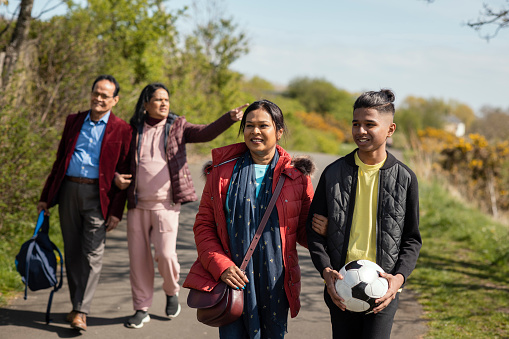 To complete GMC registration, you must submit several vital documents and certifications that provide evidence that you have the skills, qualifications, and character to practise medicine in the UK. Part of this process includes showing the qualifications you have obtained from medical school. You will need to prove that you have your primary medical qualification (PMQ) and, in some cases, your post-graduate degree qualification. Electronic Portfolio of International Credentials (EPIC) verification is an important resource to do this.
The Educational Commission for Foreign Medical Graduates (ECFMG) manages the EPIC verification process. The purpose of EPIC verification is to verify credentials, and it's crucial for your GMC application, as the General Medical Council requests that you prove your qualifications via EPIC.
Due to its importance to GMC registration, we have created this insightful guide, which explores several key topics, including why you need EPIC verification for GMC registration, the qualifications you need, what documentation you need, the process for validating your qualifications, and the benefits of EPIC verification.
Before reading on, check out our short video that explains everything you need to know in a brief outline. Then, discover more in our detailed guide.
Why Do You Need EPIC Verification for GMC Registration?
EPIC verification is a primary source verification process that is required for UK GMC registration as it is a reliable and secure way to ensure that international medical graduates have the required qualifications and skills to practise medicine in the UK. EPIC verification also helps reduce the risk of fraud and ensures that the General Medical Council's register is up-to-date and accurate.
Furthermore, having every international medical graduate use EPIC verification makes the process faster and easier for you and the General Medical Council when confirming your credentials. It's a straightforward, reliable process that the General Medical Council trusts.
What Qualifications Do You Need for GMC Registration?
In terms of qualifications, the General Medical Council requires you to have a primary medical degree. From there, you'll need to demonstrate your knowledge and skills as a doctor. The two most popular options are getting a post-graduate degree or completing the PLAB examinations. You can find out more about PLAB qualifications in our helpful guide.
If you complete the PLAB examinations, you will only need to verify your primary medical degree with EPIC. However, if you're also using your post-graduate qualification for GMC registration, you'll need to verify that via EPIC.
Before starting the process, you must check that the General Medical Council accepts your primary medical qualification, as not all are accepted. You are able to check the full list of valid PMQs on the GMC website.
1: Create Your EPIC Account
The first step is to create an EPIC account. To sign up, you'll need to fill out the information about yourself and provide a photograph of your face. You'll also have to upload a copy of your passport for identification purposes. Signing up must be done in one go, so make sure you have all of the following available:
A full-colour photograph of your face
A full-colour, scanned copy of the photograph page of your current, unexpired passport.
Details about your medical education, including your medical school ID number (if applicable), attendance, and degree issue dates.
Your medical licence details (if applicable). This includes any ID numbers.
Your ECFMG/USMLE ID (if applicable)
Your ECFMG International Credentials Services (EICS) ID number (if applicable)
As stated, you have provided all the above in one session, so ensure you have everything ready. If you don't have all the required information or leave the session for any reason, your information will not be saved, and you will be required to begin a new session when you return.
2: Log in to your EPIC Account and Upload your Qualifications
Once you have successfully signed up for EPIC verification, you can start uploading all the necessary qualifications you need to confirm for the GMC. Remember to select "General Medical Council" when uploading these documents, as this will ensure ECFMG can notify the GMC once your credentials are verified. If you don't do this, it could cause a delay.
From there, the process is in the hands of ECFMG – they will contact the medical institutions to verify your qualifications.
3: Provide Your EPIC ID to the General Medical Council
Lastly, you must provide your EPIC ID during the GMC application. The GMC will clarify when you submit your application where you need to place this ID number. Your EPIC ID can be found in the emails you receive from the ECFMG. It is also available in your EPIC online account.
If you need any help with the process along the way, you can contact ECFMG directly. Alternatively, we also have plenty of resources and an expert team to help you with the process here at BDI Resourcing, so you have plenty of support and guidance. So, just get in touch.
How Long Does the Verification Take?
Good question. Timeframes depend on your documentation and the medical authority from which you are applying. However, to give you an idea, 50% of EPIC verifications come back within 45 days, and 75% come back within 90 days.
How Much Does it Cost?
A common and important question is how much the fees are for EPIC verification. There are a few different fees depending on what service you require. Here are the main two options:
Create an EPIC Account and Confirm your Identity
Cost:
What's Included:
Verification of Credentials
Cost:
What's Include:
Primary-source verification of credentials by ECFMG with the issuing institution.
Electronic storage of your verified credentials and translation (if applicable)
Real-time updates on the status of your verification request through the "My Credentials" tab of your EPIC Account
What Happens Once Your Credentials Are Verified?
It is important to remember that you won't be able to submit your application to the General Medical Council until you have confirmation that your primary medical qualification has been sent for verification. Once this has been verified, the ECFMG will send you confirmation via email. The status of your verification can also be checked in your EPIC account.
Once your primary medical qualification (and potentially your post-graduate medical qualification) is verified, that is one of the stages of the GMC application ticked off. Of course, that's only one step in the GMC application process. There are other important qualifications and documents you'll have to provide evidence for, including:
Certificate of Good Standing
Proof of English language proficiency
PLAB/postgraduate qualification
Once your credentials have been verified and you've submitted all the necessary documents to the GMC, the last step of the GMC registration process begins - the ID check. This can be done on the Digitdenity app or in person at one of the General Medical Council's UK offices.
For more details about other GMC requirements and processes, read our brilliant guide, 'How to Apply for UK GMC Registration.
The Benefits of EPIC Verification
As you have established by now, EPIC verification is essential for your GMC registration application, and you are unable to proceed without it. However, that's not the only advantage; here are two more benefits:
Security and Convenience
Uploading your information, including your qualifications, training experience, and licence, onto a single digital portfolio can help advance your medical career. Imagine you want to pursue further education, volunteer, research, or other fantastic opportunities; physicians must be able to demonstrate their qualifications, skills, and good nature throughout their careers. EPIC is a secure (ECFMG employs a robust, multi-step primary source verification process) and convenient way to provide these details to the relevant organisations.
Globally Trusted and Respected
Plus, EPIC verification is both respected and trusted worldwide. That's because, from over 70 years of experience in evaluating physician credentials, ECFMG has built strong relationships with universities, training programs, and regulatory authorities.
Their Medical Credentials Reference Library is a unique resource on the world's medical education credentials that records ECFMG's interactions with more than 2,500 medical schools in nearly 180 countries and territories.
So, by using their EPIC verification and their unrivalled expertise, you boost your credibility and chances of career progression.
Let's Wrap Up EPIC Verification for GMC Registration
Obtaining EPIC verification for GMC registration is an indispensable step on the journey to practising medicine in the United Kingdom. This process ensures that international doctors have their qualifications thoroughly and reliably verified, contributing to a safer and more dependable healthcare system. The General Medical Council's requirement for EPIC verification adds a layer of trust and efficiency to the credential confirmation process, benefitting both aspiring medical professionals and the GMC itself.
EPIC verification not only paves the way for your GMC registration but also enhances your credibility and career prospects in the medical field. It serves as a testament to your qualifications, skills, and professionalism, making it an essential investment for international doctors aspiring to practise medicine in the UK.
If you have further questions about EPIC verification or need support, please don't hesitate to contact the BDI resourcing team.
Looking to Take that Next Step in Your Career?
After the trials and tribulations of completing your GMC registration, you are ready to begin an exciting career in the UK healthcare system.
At BDI, we offer a wealth of experience in helping professionals enter a range of professionals in a range of specialities, including medicine, radiology, and paediatrics. Get in touch with the team today, and let us support your job search journey and help you find that dream role.