What Evidence is Required for GMC Application?
24 Oct, 2023
8 Minutes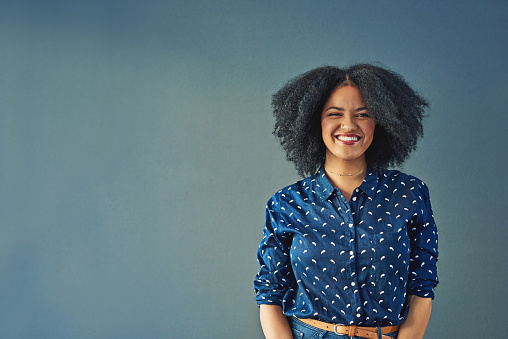 GMC registration is your route to your dream career of working as a UK NHS doctor. As part of your application, the General Medical Council acquires several pieces of evidence and documentation to ensure you have the skills, character, qualifications, and experience to work to a high standard in the UK healthcare system.
The process for gathering evidence for UK GMC registration isn't simple and requires time, effort, and organisation to guarantee you have everything you need for a successful registration. These efforts will be worth it in the end when you receive your licence to practise.
To support you in this process, we have created this insightful guide that discusses in detail the six vital pieces of evidence you will need in your General Medical Council application. Before reading on, check out our video, which gives an overview of the documents needed for GMC registration:
Now you've watched the video, let's dive into more detail about the GMC registration requirements:
1: Primary Medical Qualification
Every person who wants to apply for UK GMC registration needs a primary medical qualification. It is important to remember that the General Medical Council only accepts some PMQs, so you will need to check this before applying. You can clarify this by visiting the General Medical Council's website.
Non-UK medical qualifications must be independently verified before your GMC registration is granted. Only after this verification can the General Medical Council provide your licence to practise.
The GMC requires you to do this verification via the Educational Commission for Foreign Medical Graduates (ECFMG). You can do this through the Electronic Portfolio of International Credentials (EPIC) online verification portal. For more information about how to set up an EPIC account to submit your qualifications and gain verification, discover our insightful guide, How to Get EPIC Verification for GMC Application.
2: English Language Knowledge
To work as a doctor in the UK requires you to have a good comprehension of the English language so you can communicate with patients, their families, and your fellow professionals. Therefore, you will need to gain qualifications to prove you have the required level of communication. The two main ways you can do this are IELTS and OET. Here are the details of each qualification and what you need to do to achieve them:
IELTS
The International English Language Testing Systems (IELTS) is the world's most popular English test for migration. The fee for the test is £175 - £195 and covers four areas:
Reading
Writing
Speaking
Listening
IELTS has a score scale of 1 to 9. The higher your score, the more it reflects on your understanding of English and your ability to communicate. To work in the NHS, you will be required to achieve a score of at least 7 in each domain and an average of 7.5 across all domains. Remember that your test is valid for two years after passing.
OET
Like IELTS, the Occupational English Test covers reading, writing, speaking, and listening. However, the main difference, which will benefit your career, is that the four areas are specifically structured for healthcare professionals. Here are some of the key advantages:
Uses real-life healthcare scenarios
Helps you develop language skills to support you in building a successful career
Widely recognised as evidence of the required standard of English language ability and understanding for GMC registration and working in the UK healthcare system
At a cost of £329, the scores are provided in numeric form (0-500) and letter grade form (A-E). You must achieve a minimum of 350 or a grade B for GMC registration across all test areas. Like IELTS, the test is valid for two years after passing.
Whilst the IELTS is the cheaper option, we recommend taking OET. As we mentioned above, the four test areas, reading, writing, listening, and speaking, focus on testing medical language, making it more applicable to your future career than IELTS and preparing you to work in the UK healthcare system.
Alternatively, you can use your primary medical qualification if the entire course was taught in English and you completed the course in the last two years. Another option is gaining a reference from an employer – as long as the native language of the employer is English. These options only really work if you've been training and practising in a native English-speaking country like Australia, Canada, Ireland or the USA.
3: Certificate of Good Standing
A certificate of good standing is to confirm to regulators that you are not disqualified, suspended, or prohibited from practising medicine, and the regulatory authority is not aware of any issues that bring your good standing into doubt.
It is issued by the medical regulatory body you are registered with and should show the following:
Confirmation of your right to practise in the country
Your medical work experience in that state/country
You have no suspensions, disqualifications, or prohibitions.
The confirmation that the regulatory authority isn't aware of any matters that bring your good standing into question.
Remember that you'll need a certificate of good standing for each medical regulatory body you have registered at within the past five years.
If you want more information about this topic, explore our fascinating guide, How to Get Certificates of Good Standing for GMC Registration.
4: Proof of Knowledge and Skills
You also need to prove that you have the necessary knowledge and skills to be an excellent doctor in the UK. There are a couple of ways to do this, including:
PLAB
The PLAB is a qualification that demonstrates your knowledge and skills as a medical practitioner. If you don't have an accepted postgraduate qualification for GMC registration, PLAB can be used as an alternative qualification.
The PLAB comes in two parts: Part 1 and Part 2.
Part 1
Part 1 is a 3-hour written examination that tests your ability to apply your knowledge of patient care. The assessment covers common and acute conditions experienced by trainee doctors entering their second year of the Foundation Programme (F2).
Part 2
The second part of PLAB is an objective structure clinical exam (OSCE). It is made up of 16 scenarios that are designed to reflect real-life situations. This includes an acute ward or mock consultation.
The assessment covers all areas a trained UK doctor might experience on their first day of Foundation Year Two (F2). You will be tested against three dominoes for each of the 16 scenarios:
Technical, data gathering, and assessment skills
Clinical management skills
Interpersonal skills
You must pass parts 1 and 2 to access the UK GMC registration. If you would like more information about the PLAB examination, then give our insightful guide a read, Overview of PLAB for IMGs.
A Postgraduate Qualification
You won't need to take the PLAB examination if you have a recognised postgraduate qualification. Please visit the General Medical Council website for the complete list of accepted qualifications. Please note that your postgraduate qualification should have been awarded no more than three years before the date the General Medical Council approve your GMC application.
If your postgraduate qualification was awarded over three years ago, you will need to provide further evidence of your recent medical experience. This evidence usually takes the form of employment references or a certificate of good standing.
MTI Sponsorship
MTI sponsorship is a two-year sponsorship scheme that provides an entry route for a limited number of international medical students who want to train and develop whilst working in the NHS. Once the sponsorship is complete, the individual returns to their home country with new experiences and knowledge.
If you would like more details on the MTI sponsorship scheme, read our helpful guide, How to Get GMC Registration via MTI Sponsorship.
5: Confirmation of Internship Completion
To succeed in your GMC application, you must prove that you completed an internship immediately before or after graduation. This internship should have been made up of 12 months of continuous medical practise in a hospital.
The confirmation of this internship needs to be in the form of a letter on headed paper and needs to include the dates, your specialities, and how well you performed on the job. Your medical superintendent needs to sign the document.
Your internship must include either:
At least three months in medicine and three months in medicine. This is for an internship that lasts between 12 and 18 months.
At least six months in surgery and six months in medicine. Again, this is for an internship that lasts between 12 and 18 months.
What if I haven't completed an internship? In this case, the alternative is to continuously practise medicine for at least two years after you have graduated.
There are several strict that the General Medical Council has put in place about this experience:
Your experience took place in a public hospital that meets regulation standards within its jurisdiction and has established governance, safety, and supervision in place.
It includes a minimum of three months of practising surgery. This must be done continuously and without interruption.
Includes a minimum of three months of practising medicine. Again, this must be done continuously and without interruption.
Your experience was completed under supervision.
As with the internship, you need to provide evidence in the form of a letter from the hospital giving the details of the dates and specialities of your practise.
6: Proof of Identity
All doctors applying for GMC registration will need to complete an identity check. This used to be done in person, meaning you would have to travel to the UK to visit one of the General Medical Council's offices. However, thanks to the General Medical Council's partnership with Digidentity, they have created an easy-to-use app for digital ID checks. You just need to log into your GMC Online account, go to 'My ID Checks', click 'Digital ID Checks' and follow the guide.
You can still carry out your ID check in person if you cannot access the app. If you choose this option, you will be provided the time and location by the General Medical Council (usually at the London office). It is important to remember that bookings get filled quickly, so book your appointment as soon as possible.
Next Step is Submitting your Evidence for GMC Registration
That's it - those are the six essential pieces of evidence you'll need for a successful GMC application. It is recommended that you gather all of this evidence before you start the GMC application, as you only have three months to complete the application once you start it. If those three months pass and you haven't submitted all the necessary documents, you'll have to start again.
Submitting your General Medical Council application includes signing up for the GMC online and starting an application. Once you've submitted your initial application, the GMC will email you asking for documentation/evidence via post or email. At this stage, you should submit all the above evidence.
What Happens After Submitting Evidence for GMC Registration?
The General Medical Council takes five days to process your application. Once they have done so and everything is in the correct order, you'll receive an email informing you of your successful application.
After that point, you'll be GMC registered. From passing exams to gathering certifications, getting GMC registered isn't the easiest task, so you should take a moment to feel proud of yourself. Ultimately, it is worth all the hard work as you can start thinking about finding a UK medical vacancy, getting your visa, and starting a new life in the UK.
Need More Guidance on your GMC Application?
At BDI Resourcing, our mission is to ensure all international medical graduates gain their GMC registration and easily relocate to the UK. If you're having trouble with any of the above steps, our expert team are ready to support you.
Alternatively, if you already completed GMC registration, our team is ready and waiting to help you with your job search and help you find that dream career in the UK healthcare system. Contact the team today and prepare for that next step in your journey.