English Language Requirements for the GMC
06 Mar, 2023
9 Minutes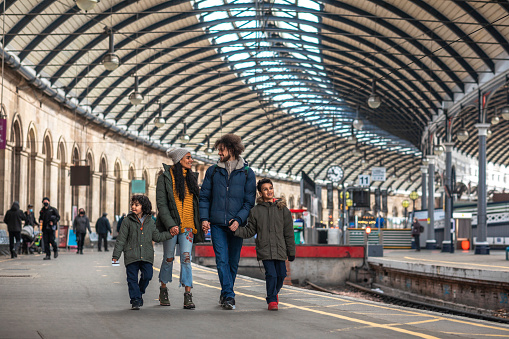 The General Medical Council in the UK decides who gets a medical licence. As an IMG wanting to work for the NHS, your goal is to get on it. To do this, you'll need to meet specific requirements, such as proving your PMQ, offering certificates of good standing, and proving your knowledge of the English language – which we will focus on in this article. To pass the English language requirement, you will usually need to pass a test, such as the IELTS or OET.
You can watch this video that includes everything you need to know or read on to digest the full story:
The Importance of English Language Requirements
The reason the GMC asks for proof of the English language is that you will be working in the UK, where you'll be expected to write, read, and speak in English. It's particularly important for IMGs, as you'll be working in a medical role where communication with colleagues and patients is essential for safety. Plus, as a medical professional, you will often have to use technical language.
How to Prove English Language Knowledge for GMC Registration
The GMC are particular when it comes to applicants proving their English language knowledge. Below, we will review four ways they accept: IELTS, OET, PMQ taught in English, and SELR.
IELTS
The IELTS (International English Language Testing System) is a test taken worldwide that provides your communication skills in English. It has two different types: academic and general. As an IMG wanting GMC registration, you must pick the academic option. It will cost you £195 in the UK, and you can take it on a computer or paper. However, you cannot take this test from home – it will be taken in a test centre.
The test is split into four sections: speaking, writing, reading, and listening. You get 40 minutes for listening, 60 minutes for reading, 11-14 minutes for speaking, and 60 minutes for writing. The test is graded 1-9, and to pass this test for GMC registration, you need an overall score of 7.5. You'll also need to have scored a minimum of 7 in each section.
OET
OET – Occupational English Test – is a work-specific English language test popular with IMGs. The reason it is so popular for IMGs is due to the fact you can take the medical version, which is more specific to the type of language you will use in your NHS position. The test costs approximately £329 and is available worldwide, running fourteen times per year.
Like IELTS, OET is split into four categories: reading, writing, listening, and speaking. You get 60 minutes for reading, 45 minutes for writing, 40 minutes for listening, and 20 minutes for speaking. The test is graded A to E, and you'll need at least a B grade in each test area.
PMQ Taught in English
If your primary medical qualification was taught in English, you could use that as evidence of your English language knowledge for GMC registration. For this to qualify, at least 75% of your course must have been taught in English. It must also be a recent qualification taken within the past two years. The only exception is if you have worked in an English-speaking country for two years after completing the qualification.
SELR
An unusual way IMGs can prove their English language knowledge is through a Structured English Language Reference (SELR). SELR is a formal offer of employment from a UK employer who has assessed and can confirm your English language skills. The employer must be someone in a senior role, such as a consultant or a senior supervisor. A Responsible Officer must also endorse the reference.
While SELR is not the usual method for proving your English language skills, the GMC still accepts it. Usually, it is done by IMGs entering a very niche medical career in the UK.
Which Option is Right for You?
You will know whether SELR or having a PMQ taught in English is a suitable method for you. For SELR, you will have already communicated a lot with your UK employer, and they will be able to confirm your proof of English language knowledge. If you have been taught your primary medical qualification in English (in the last two years), you can skip the extra hassle of tests and use that for GMC qualification.
Most IMGs, however, must take the route of OET or IELTS. The question is, which one should you take? Here are some things to consider:
Cost
Regarding price, IELTS is cheaper at £195 compared to £329. Due to this, many IMGs choose to take IELTS. However, considering resits is crucial; if you're more likely to pass OET than IELTS, it might be worth spending the extra money.
Location
The IELTS runs at more centres around the world. While OET runs at 35 centres worldwide, IELTS runs at 120. This is an important consideration for IMGs. After all, you want to go to a test centre that's close by.
Workplace specific
The reason many IMGs choose OET is that it is workplace specific. IELTS, on the other hand, is a general English language test.
Difficulty level
Generally, IMGs find the OET a lot easier than the IELTS. This is likely since the IELTS subject matter is broader, while OET is more workplace specific, focusing more on healthcare language. So, if you want a slightly easier test for you as a medical professional, the OET might be the way to go.
Take all of these things into consideration before taking the exam. Also, remember that you can always resit each exam, so failing is not the end of the world.
In Summary
We have discussed four ways to prove your English language knowledge for GMC registration. More than likely, you will need to choose between the two tests, OET and IELTS. It's important that you choose the right one for you, as you will need to pass in order to get GMC registered. Once you meet all the GMC requirements and get on the register, you can start applying for NHS positions.