How to Get EPIC Verification for GMC Application
30 Jan, 2023
9 Minutes
To become GMC registered, you must submit various documents and certifications to prove you ...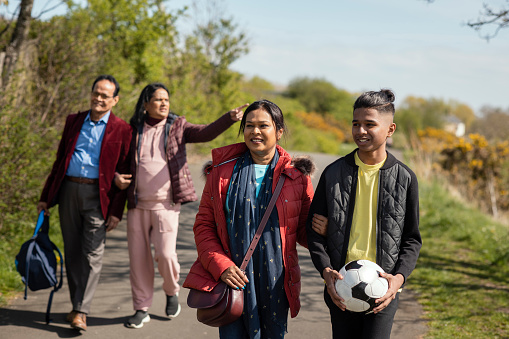 To become GMC registered, you must submit various documents and certifications to prove you have what it takes to practise medicine in the UK. Part of that includes showing the qualifications you obtained from medical school. You will definitely have to prove that you have your primary medical qualification, and (in some cases) you'll also need to show your qualification from your post-graduate degree. That's where EPIC verification comes in handy.
The Educational Commission for Foreign Medical Graduates (ECFMG) offers the Electronic Portfolio of International Credentials (EPIC) to physicians worldwide. Its purpose is to verify credentials. It is necessary for your GMC application, as the GMC requests that you prove your qualifications via EPIC verification.
Why Do You Need EPIC Verification?
EPIC verification confirms your qualifications by going to the primary source, ensuring that you have the qualifications you stated in your application. This requirement means that every international doctor working in the UK has their credentials correctly verified, creating a more reliable and safe healthcare system. On top of that, having every IMG use EPIC verification makes the process faster and easier for you as an IMG and for the GMC when confirming your credentials. It's a straightforward, reliable process that the GMC trusts.
What Qualifications Do You Need for GMC Registration?
In terms of qualifications, the GMC requires you to have a primary medical degree. From there, you'll need to demonstrate your knowledge and skills as a doctor. The two most popular options for doing so are getting a post-graduate degree or completing the PLAB examinations.
If you complete the PLAB examinations, you will only need to verify your primary medical degree with EPIC. However, if you're also using your post-graduate qualification for GMC registration, you'll need to verify that via EPIC.
What Do You Need for EPIC Verification?
The EPIC verification process needs to be done in one go – you cannot complete part of the application and go back to finish it later. So, make sure you have all of the following before proceeding:
A scanned copy of the photograph page of your passport
A scanned copy of the expiration date page of your passport
A photograph of yourself
Details about your medical qualifications, including your identification number
Medical licensure information
Getting Your EPIC Verification
Before anything else, you must check that the GMC accepts your primary medical qualification – you can check that out here.
Once you know what qualifications you need to verify – that might be just your PMQ or your PMQ and post-graduate qualification – you can start the process of EPIC verification.
As a side note: keep in mind that there is no set timeframe for receiving verification, as it depends on the institutions the ECFMG will contact. Due to this, we recommend getting your EPIC verification before starting the GMC application, as you only have three months to complete the GMC application from the moment you start it.
With that in mind, here are the steps to getting your EPIC verification.
1: Create Your EPIC Account
The first step is to create an EPIC account. To sign up, you'll need to fill out the information about yourself and provide a photograph of your face. You'll also have to upload a copy of your passport for identification purposes. Signing up must be done in one go, so make sure you have everything you need – personal details and photographs – ready before you begin.
2: Upload Qualifications
Once you have successfully signed up for EPIC verification, you can start uploading all the necessary qualifications you need to confirm for the GMC. Remember to select "GMC" when uploading these documents, as this will ensure ECFMG can notify the GMC once your credentials are verified.
From there, the process is in the hands of ECFMG – they will contact the medical institutions to verify your qualifications.
3: Provide Your EPIC ID
Lastly, you must provide your EPIC ID during the GMC application. The GMC will clarify when you submit your application where you need to place this ID number.
If you need any help with the process along the way, you can contact ECFMG directly. We also have plenty of resources to help with the process here at BDI Resourcing, so you have plenty of support and guidance throughout the process!
What Happens Once Your Credentials are Verified?
Once your primary medical qualification (and potentially your post-graduate medical qualification) is verified, that part of the GMC application is dealt with. Of course, that's only one step in the GMC application process. There are other things you'll have to prove, too, such as your certificate of good standing and your proof of internship completion.
The Benefits of EPIC Verification for Physicians
As you have established by now, EPIC verification is essential for your GMC registration application. However, that's not all that it is good for. Uploading all of your information, including your qualifications, training experience, and licensure, onto a single portfolio can really assist your medical career. Imagine you want to pursue further education, for example, or perhaps do some volunteering. When you need to inevitably submit proof of your credentials, your EPIC account will have all the information in one place.
Plus, EPIC verification is both respected and trusted worldwide. That's because ECFMG has built strong relationships with universities, training programs, and regulatory authorities over the years. So, by using their EPIC verification, you boost your credibility.
Still not sure? This short video explains everything you need to know in a brief outline:
EPIC verification is essential for completing your GMC application. It benefits you in more ways than one, though – you might appreciate having a single destination with all your credentials backed up by a trusted organisation.
Once your credentials have been verified and you've submitted all the necessary documents to the GMC, the last step of the GMC registration process begins – the ID check. While most of the GMC application takes place online, this part requires you to travel to the UK to verify your identity. In the next article, we will cover precisely what that entails, from what you must bring to what to expect.
Tell us about your experience and send your CV across to BDI Resourcing so that we can keep you informed about jobs in your specialism. You can email us here or get in touch through all your favourite social media channels.