NHS Relocation Packages for Doctors
05 Sep, 2023
8 Minutes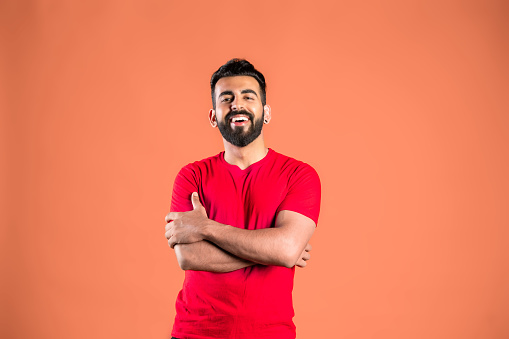 UK living costs cover essentials like long-term accommodation, food, bills, childcare, and more. What about the cost of actually relocating to the UK? After being accepted for a medical job offer, you must consider how expensive it will be to collect all appropriate documents and move over there. Unfortunately, it isn't cheap – but that doesn't mean you cannot afford it. That's because many NHS trusts offer packages to their international medical graduates, making the move more financially viable. While each NHS relocation package is different, this article will give you a general idea of what you can expect from one.
What's Included in an NHS Relocation Package?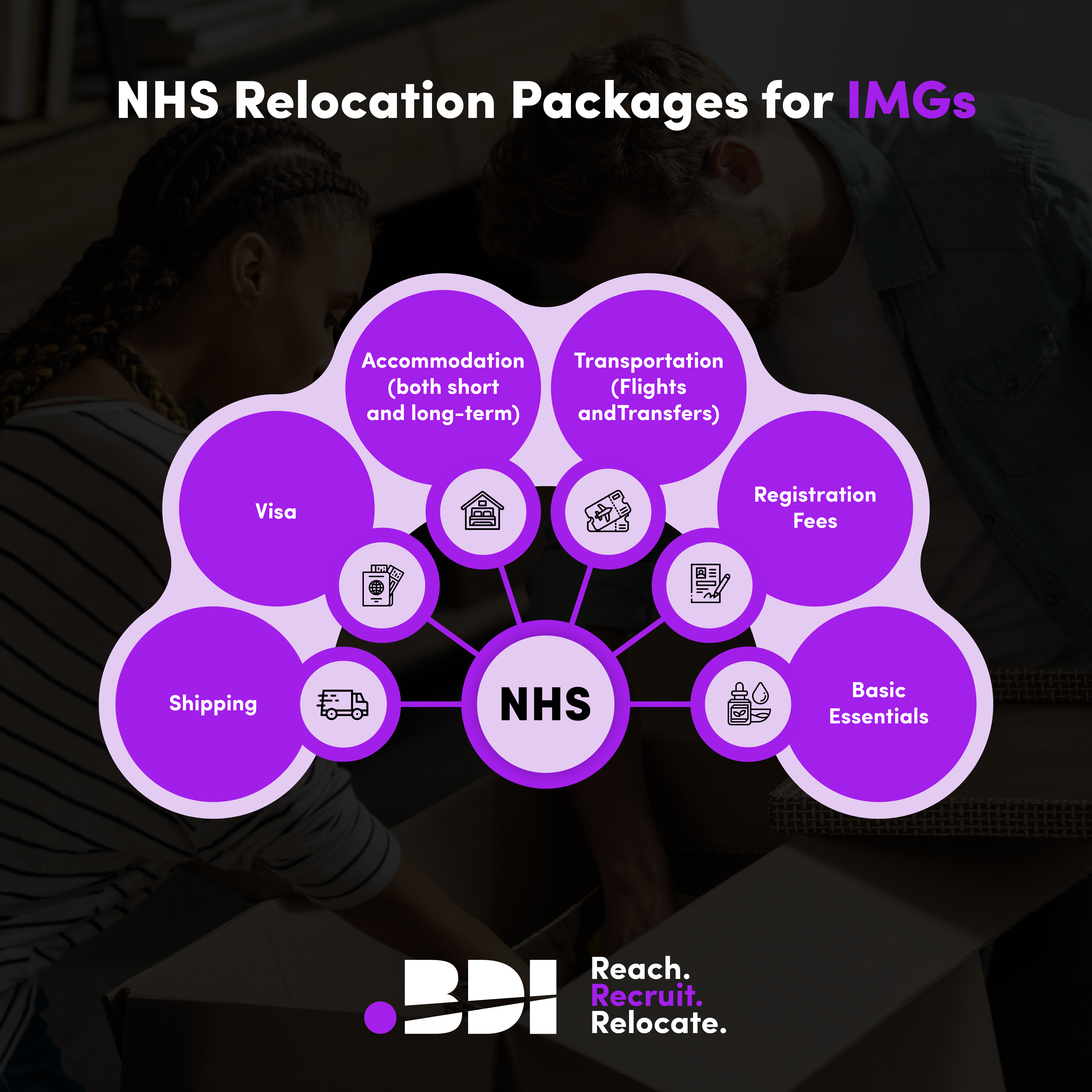 Moving to a new country always costs money, which is why NHS relocation packages are attractive to international medical graduates. They help with the financial side of IMG relocation so that you can settle in more easily.
What's included varies from package to package, but generally, they cover the following:
Transportation (plane tickets)
Registration Fees
Accommodation (both short and long-term)
Visa
Shipping
Basic Essentials
To know what your NHS relocation package has, ask questions. You need to know precisely what gets covered so that you can plan the rest. If you're unsure on how much each element is likely to cost, we have put together this guide on the costs associated with moving to the UK.
Consider what you need from a relocation package, too. For example, if you're travelling with a family, you might need to know that you can claim transport for your entire family and not just yourself. Also, pay attention to the phrase "from port of entry", as this means you will only receive financial assistance once you've arrived in the UK.
To keep it straightforward, ask for written confirmation of everything covered and save the receipts. Then, always have these documents on hand to refer to. Organisation habits like this will help the process!
Who Gets an NHS Relocation Package?
Not every international medical graduate arriving in the UK gets an NHS relocation package. First, it depends on the NHS trust you will be working with. NHS relocation packages are not agreed upon at a national level, which means each NHS trust has the option not to offer them at all! It's something you need to look into and consider when applying to roles.
NHS trusts often reserve their best relocation packages for specific roles, such as niche specialisms or high-quality doctors. Usually, this is because they want to attract more of those particular candidates, especially if their numbers could be higher.
You can learn whether or not you will get an NHS relocation package when applying for a role. Choosing the position that offers the best package might be tempting, but you should think about it carefully. For example, one NHS trust might provide an excellent relocation package but not many job perks, while another might offer no package but make up for it in their career perks and development opportunities.
It's also important to read the fine print when looking at your offered NHS relocation package. You need to know exactly what the money goes towards – don't just look at the headline figure. For example, an NHS relocation package of £8000 (often the highest amount offered) might seem incredible, but if that only pays for economy flights, that £8000 won't go very far.
Can You Negotiate an NHS Relocation Package?
In some cases, you can negotiate an NHS relocation package with the hospital. How you go about this makes a big difference.
If you want to negotiate a better package, write everything down, including your expectations and necessities. Make it clear and concise before showing your employer. Also, remember to be reasonable with your requests – you will be working alongside these people, so you don't want to come off as greedy during the negotiation process! It's all about ensuring financial stability in the relocation period, so be reasonable while still asking for enough to make the transition easier.
What Happens if You Leave the UK?
The NHS offers relocation packages with the expectation that the candidate stays and works in the UK as a medical professional. If you decide to leave the UK, you will need to pay back a portion of the package. How much depends on how long you have lived there – it works on a sliding scale. Remember that an NHS relocation package is not free money; it's for financing the transition period when relocating to the UK.
What About Relocation Support?
There is a difference between NHS relocation packages and NHS relocation support. A package is all about the financial aspects of the move, providing international medical graduates with the financial assistance they need to pay for things like visas, flights, and accommodation. On the other hand, relocation support is about the emotional and logistics side of the move. So rather than financial assistance, this support provides advice and guidance throughout the relocation journey. That's what we offer here at BDI Resourcing.
BDI Resourcing supports IMGs looking at making that big move to the UK. We can help you find a vacancy with the right relocation package, as well as other types of support (such as writing a good CV or applying for GMC registration) to ensure your transition is as easy as possible. To many, this support is just as – if not more – important than the financial packages. If you're not sure, check out this video comparing NHS Relocation Packages and Support:
How Important Are NHS Relocation Packages?
An NHS relocation package covers the costs that you might otherwise find difficult to pay for, such as airport transfers, flights, insurance costs, furniture storage, and more. With how expensive it is to uproot your life and move to a new country, they are undeniably an attractive perk that certain NHS trusts offer. However, not everyone needs them. You can still manage a move to the UK as a doctor without requiring an NHS relocation package. In fact, many NHS trusts that don't provide packages still have a lot to offer, such as high salaries, excellent training opportunities, and ideal locations.
Knowing whether you need an NHS relocation package is essential, as it might dictate which NHS vacancies you apply for. By understanding the exact cost of relocating, you can make the best decision for you. Luckily, that's what we've covered next.
If you'd like to learn more about NHS Relocation packages or hear about current vacancies in the NHS that might offer you a package then email us and we'll be happy to help.