DBS Clearance for NHS Doctors
06 Mar, 2023
7 Minutes
To work for the NHS, you are subject to several employment checks before you start your firs...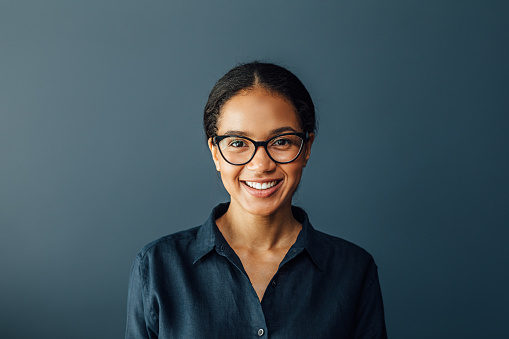 To work for the NHS, you are subject to several employment checks before you start your first day in the role. There is no way around this – many of these employment checks are required by UK law, including the criminal record check named DBS check.
This step might confuse you as an international medical graduate, as you will have already provided your police clearance certificate/s. However, keep in mind that this is separate from that process. To start your NHS role, you'll need to do a DBS check to prove your criminal history and, whilst you might not have a UK based history, the DBS is then kept up to date so your employer will know if your criminal record status changes. Often, you'll do this check once you have already moved to the UK, as it requires a full UK address.
This short video explainer tells you everything you need to know however keep in mind that the prices have changed slightly since we made this so read on for the latest information:
What is a DBS Check?
A DBS (Disclosure and Barring Service) check looks at your previous convictions (or lack thereof) and is carried out mainly by employers to protect the vulnerable. That means they are only necessary for the UK for specific roles, and everyone – including overseas graduates and UK nationals – is required to go through them if necessary. As you will be working for the NHS, a role that works with vulnerable individuals, a DBS check is essential.
Why is a DBS Check Necessary?
DBS checks are a standard process in the UK for anyone wanting to work with children or vulnerable adults, such as teachers, carers, and, of course, medical professionals. That includes you as an IMG wanting to start your new position in the NHS. The reason they are necessary is to prove that you are a suitable person to work for your particular role in the NHS. It judges your criminal history rather than your medical career or training. It's about who you are as a person - your overall character. First and foremost, the DBS check protects the vulnerable (in this case, the NHS patients).
Standard vs Enhanced DBS Check
There is a difference between a standard and an enhanced DBS check, and you must pick the right one for the role you're starting. A standard DBS check (like all DBS checks) looks at your criminal record to ensure suitability and is often requested by employers. The check will show any warnings, cautions, and reprimands in the person's criminal history. The standard DBS check is often for UK positions in which the person is responsible for the public, such as accountants, lawyers, and prison workers.
On the other hand, an enhanced check is necessary for anyone working with the vulnerable and needs to be requested by the employer. It's for any position that includes working with the vulnerable, such as children or patients. For example, roles in healthcare and childcare require an enhanced DBS check. So, as you are an IMG about to work for the NHS, you will need an enhanced DBS check rather than the standard one.
DBS Check Cost
The price of a DBS check was actually lowered in April 2022 to make it a more accessible service. Now, the price is £38 for an enhanced DBS check.
Many IMGs wonder if they'll have to shoulder this cost – that depends entirely on the NHS trust you are about to work for. Some trusts will offer to pay the DBS check costs, whereas others will expect you to pay for it yourself.
What Documents Do You Need for a DBS Check?
A Form of ID
The form of ID can either be your passport or driving license. Whichever it is, it must be valid and include your date of birth.
Proof of Address
You will need two documents to prove your UK address. That can be a letter such as a bank statement, utility bill, or credit card statement. Both documents must show the address in full
National Insurance Number
You will need to apply for a national insurance number to work in the UK. You can do this easily online. Once you have your national insurance number, it will stay with you for life.
Applying for a DBS Check
Applying for a DBS check is a joint effort between you and your NHS employer. You'll have to wait until you arrive in the UK since it requires a UK address. However, you will have to do it before you officially start your position.
After attending an HR meeting at your designated NHS trust, you will be instructed to fill out an online application form. From there, you'll need to prove the original documents (the ones we listed above) for your NHS employer to take copies, who will then complete your application and send it to the DBS authority.
It's up to the DBS how long it takes; there is no way for the NHS trust to speed up the process. However, they can ask for a follow-up if it takes more than 60 days. Luckily, it usually doesn't take anywhere near that long!
Should you sign up for the update service?
The DBS update service costs £13 per year and allows you to keep your DBS certificates up to date. It also allows employers to quickly check your DBS status online rather than having to wait for another certificate. This can be helpful if you intend to do additional locum or bank work that might otherwise require further checks.
What About Police Clearance Checks?
If you are at the stage where you are being asked to get a DBS check, you have already obtained and provided your police clearance checks to live in the UK. That doesn't mean you won't need a DBS check on top of that, however. Remember that DBS checks are entirely different – they are necessary for the NHS trust to ensure you are suitable for the role. They also take place at a different time than the police clearance checks. While you'll need to provide police clearance checks before you arrive in the UK, you can only usually complete the DBS check once you have already arrived and have a UK address.
In Summary
After attending your NHS interview and receiving a conditional offer, you are subject to several checks, including the DBS check. Fortunately, these essential employment checks shouldn't take too long. Remember that they are necessary, though, and that once the checks have been completed, you can begin your new position for the NHS.
In the next article, we will discuss GMC qualification checks for the NHS, which are necessary for proving that you have the educational background for the role.
Before you can get started on your pre-employment checks you'll need to secure an NHS job and that's where we can help the most – send us your CV and we'll update you with the best opportunities from all over the NHS.