What to do after arriving in the UK for IMGs
08 Mar, 2023
10 Minutes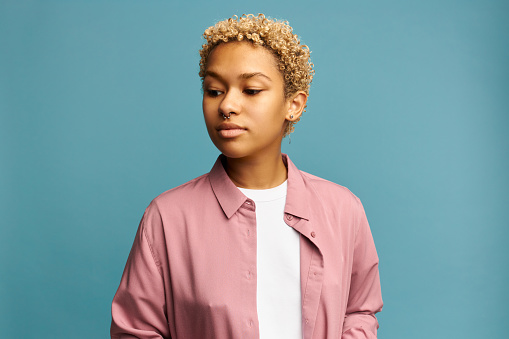 Moving to the UK as an IMG is an exciting yet nerve-wracking process. While you will inevitably sort out all the necessities, such as your visa and biometric residence permit (which we have covered in other articles), there are also more standard tasks you need to complete to ensure you settle in quickly. To help you do that, include the following on your to-do list after you've landed in the UK.
Open a Bank Account
Opening a bank account is essential for your life in the UK, as it will be where your salary goes. You'll also need it to get a phone contract and pay your bills. Luckily, opening a bank account is both simple and free.
First, you must choose a bank or building society, of which there are many! Some of the most popular banks in the UK include HSBC, Natwest, Lloyds, and Barclays. There also a whole host of new online only bank service like Monzo which are becoming increasingly popular for their simpler set up and ease of access.
When choosing a bank, consider things like how much interest it pays and how convenient the bank branch is for you. You might also want to look at their customer service record and how easy they are to get hold of.
Once you've chosen a bank, you'll need the following documents to open an account with them:
Proof of ID
Proof of Salary
Biometric Residence Permit
Proof of Address
You'll also need to fill in a bank application, attend an appointment at a branch with your documents, and then make a deposit. From there, they will send you your debit bank card and PIN in the post.
If you are struggling with providing documentation for opening an account online options like Monzo have the facility to do online checks which some IMGs find more straight forward.
Bear in mind that you might not be able to get a credit card at first, as you'll need to build a good credit score for this.
Register with a GP and Dentist
Moving to the UK as a skilled worker means you are entitled to NHS services, including being registered with a GP. It is completely free to register with a GP, so find one local to you to begin the application. Generally, you don't need to prove your immigration status or identity to do this. Instead, you'll need your name or date of birth (which you can show your passport for). You may also be asked for proof of address.
The UK offers NHS dental services for cheap dental treatments, but it's not always possible to register as many places are already taken up. First, try to get accepted by an NHS dentist. If that's not possible in your area, there's the option of going private, which usually involves paying a monthly amount for basic treatments.
Get a UK Sim Card/Phone Contract
You'll need a UK sim card for your mobile to work in the UK. You can buy a sim card at most high-street shops, including supermarkets, and they rarely cost more than a couple of pounds. With a sim card, you can pay as you go for your calls, texts, and 4g (internet).
There's also the option of getting a phone contract, which often involves getting a brand-new phone. These contracts tend to last two to three years and come with a plan of your choice – you can prioritise 4g, calls, or texts depending on your lifestyle. You can get these from the brand branches in towns and shopping centres.
Register Your Utility Bills
Your utility bills include gas and electricity, water, and broadband. When you move into a property, the household will have a current supplier that you'll automatically be connected with. However, you don't need to stick with them – if you want, you can shop around and switch tariffs to save yourself some money. Looking online is a great way to compare. Remember to take a note of your meter numbers when you move in so you only pay from the point you moved in.
Learn UK Phrases
Every language has slang and phrases, and the UK is no different! While you will likely get used to language in the UK over time, familiarising yourself with some of the most common phrases is a good idea. Here are some examples:
"Just popping out" = heading to the location shop.
"Lost the plot" = someone has lost their cool or is making strange decisions.
"Over the moon" = extremely happy/pleased.
Keep in mind that phrases and slang can slightly differ in each UK county!
Get to Know the Area
To make the most of your time living in the UK, it's important to get to know the area you'll be living in! So, get out there and experience everything your new city/town offers. In most UK cities and towns, you'll find an array of restaurants, shops, cafes, bars, parks, museums, and much more, so you aren't likely to get bored anytime soon. Exploring the rest of the UK is also a good idea, as there are plenty of beauty spots to enjoy, including beaches, castles, and beautiful countryside.
Figure Out Transport
You need to know how you'll get to and from work, as well as how you'll get around in general. That's why figuring out public transport is so important. Fortunately, UK cities often have excellent transportation links, including a mixture of trains, buses, and trams. If you plan on using these regularly, invest in a public transport pass (such as a bus pass or train season pass), as this will help save you money over time. For example, many UK commuters choose to get an annual train pass for their morning and evening commutes. Search online or talk to local shop owners or local taxi drivers to find out where to get your tickets and the best options.
Shop for Essentials
Aside from your food shopping (which you'll likely do in supermarkets or in local food shops), you'll also need to shop for some essentials for your new life in the UK. For example, you'll likely need to update your wardrobe to match the UK weather. The UK can get quite cold in the winter and warm in the summer, so it's crucial to have clothes that accommodate that. Investing in an umbrella is always a good idea!
You can also shop for furniture and other home items to feel more at home. There are plenty of great UK shops for this, such as John Lewis, H&M, DFS, Argos, and Next. Chat to your colleagues for recommendations.
In Summary
Arriving in the UK is not the end of the road for relocation – you still have a lot to do before you're fully settled in! Use our checklist above to feel at home sooner rather than later.
Get in touch if you're planning to relocate to the UK and would like to know more about how we can support and guide you as well as keep you informed about all the latest job opportunities from the NHS.