Identity Checks for NHS IMG Doctors
06 Mar, 2023
8 Minutes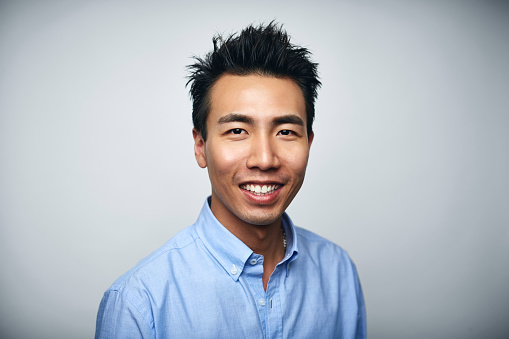 The process of securing a job in the NHS is a lengthy one for international medical graduates. Even once you have landed and arrived in the UK, you still need to do a couple more things before starting your new NHS position. One of those responsibilities includes identity checks. These are essential, and you won't be able to start your new career without going through these checks first.
What Are NHS Identity Checks?
Identity checks are exactly how they sound – they check the identity of an employee to ensure that they are who they say they are. These will be carried out by your NHS employer, who will request specific documents from you. From there, they can check your identity. Once it's all confirmed (and you've completed the other pre-employment checks), you can start your new NHS position.
Why Are Identity Checks Important?
NHS identity checks are essential as it means the NHS trust does not hire someone who is impersonating someone else. That could even be someone with a criminal offence or who has used illegal means to steal another person's identity. At the heart of it, identity checks are about safety and assurance, which is particularly important for medical roles where the new employee will be working with the public and vulnerable people. Once you have completed the identity check, you confirm that you are the person that you say you are – that you are a suitable candidate for the NHS position.
The Identity Check Process for IMGs
So, what can you expect from an identity check? Thankfully, the process is not too tricky. Usually, you only need three documents to prove your identity to your NHS employer.
You will need to provide one of the following two variables:
One form of photographic ID with two proof of address documents
Two forms of photographic ID with one proof of address document
If you're in a situation where you cannot provide any of the above, there is an alternative. That includes providing two documents showing your proof of address and two forms of non-photographic ID. On top of that, you'll need a passport-size photo of your face. Remember that you should only use this alternative if you genuinely cannot provide the above documents.
Acceptable Documents
So, what documents does the NHS accept for your ID check?
Photographic ID
Full Passport
Biometric Residence Permit
UK or EU Driving License
Photo Driving Licenses from Other Nationalities
Armed Forces Identity Card
Identity Cards for the Proof of Age Standards Scheme
Proof of Address
Letter or Utility Bill from a Service Provider
Bank Statement
Rental Agreement (within the last three months)
Photo Driving License (if not used as photo ID)
Council Tax Statement
Local UK Rent Card
HMRC Tax Notification (within the last twelve months)
Mortgage Statement (within the last twelve months) from UK or EEA
You will need either two documents from the photo ID column along with one document from the proof of address column, or, one document from the photo ID column alongside two documents from the proof of address column.
In the situation where you cannot provide the necessary photo ID, here are some non-photographic ID documents that your NHS employer will accept:
Full Birth Certificate from UK Authorities Overseas
Recent HMRC Tax Notification
Work Permit or Residency Permit
Gender Recognition Certificate
Deed Poll Certificate
Police Registration Document
On top of this, you will also need to provide a passport-style photograph of yourself.
What NHS Employers Look for in Documentation
Once you have provided the necessary documents to your NHS employer, they will need to check those documents to ensure their authenticity and to confirm the details. Here are the things that they will look for:
The Source
Who provided the document? Are they reliable sources?
How Easy it is to Forge
Your NHS employer will consider how easy your document would be to forge. Documents like passports and biometric residence permits are near impossible to forge, so they are suitable forms of ID to provide.
The Date
Generally, you're expected to provide recent, up-to-date documents. For example, your passport should not be out of date.
Damage
Due to accidental damage being used as an excuse to conceal evidence, the NHS employer will look carefully at any damage on your documents.
Details about the applicant
Finally, the NHS employer will look at the specific details of the document, including information on the application. That will include your full name, date of birth, place of birth, address, photograph, and signature. As well as ensuring it all matches up, they will look for any print issues or spelling mistakes.
What Do NHS Employers Do with the Documents?
You will need to provide your NHS employer with original copies. From there, they will either get a photocopy or scan of those documents, which they will sign and date.
Will You Need to Attend in Person?
It is common practice for an NHS employer to want to validate the ID documents in person – particularly regarding photographic ID. This is to ensure that you are who you say you are. It provides an extra layer of assurance.
What About Right-To-Work Checks?
Right-to-work checks are different from ID checks – the purpose of an ID check is to ensure the person is who they say they are. On the other hand, right-to-work checks are all about proving that you have a right to work in the UK. This will involve different documents.
In Summary
NHS ID checks are crucial to ensure every candidate is who they say they are. The process is not just about asking for the documents; it's also about confirming the authenticity of those documents. By doing this, the NHS trust can have more faith and assurance in their employees.
Once you pass all your pre-employment checks, you are free to start your new role in the NHS. The question is, what does that entail? Usually, that starts with an induction. If you want to discover more about what to expect from your NHS induction, move on to the following article.
If you're considering your NHS job application then get in touch and we can help – we have all the latest jobs from around the NHS as well as CV and interview preparation guidance and full relocation support.