Cost of Relocating to the UK for IMGs
30 Jan, 2023
8 Minutes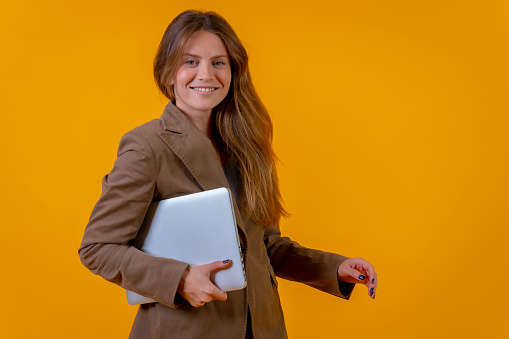 NHS relocation packages offer financial support to international medical graduates embarking on the big move to the UK. The question is, do you need one? That all depends on your current financial situation. Some IMGs find that they can afford the move without much financial assistance, whereas others require an excellent NHS relocation package to make it viable.
The trick is to understand the cost of IMG relocation before starting the process. That's why we have covered a list of the relocation costs below, including the Professional and Linguistic Assessment Board Test, flights, visa application, and everything else you'll need to pay for before entering the UK.
Relocating Costs
English Language Tests
To work for the NHS in the UK, you must prove that you have the English language skills to communicate effectively with your colleagues and patients. To prove that, you must pay for English Language tests. There are two options here: IELTS and OETS.
Keep in mind that the OET is a fixed price, but the cost of the IELTS might vary – although it generally stays close to £195.
PLAB Test
The PLAB test is to prove you have the necessary knowledge and skills for working in the UK as a doctor, and it comes in two parts. You need this if you don't already have a GMC-approved post-graduate qualification.
Registration of GMC Cost
You must be GMC certified to work for the NHS. From April 2023, expect to pay £433 for full registration and a license.
Visa Application
The cost of a Health and Care Skilled Worker visa application depends on your length of stay:
£284 when applying for up to 3 years
£551 when applying for over 3 years
If you're coming with family, this cost will be much higher, as each person will need a visa to live in the UK.
Flying to the UK
The cost of a single plane ticket varies depending on where you fly from – it even changes depending on the day you choose to travel. On one day, you might find a deal of £300, and the next, it might rise to £500. To know how much it will cost to fly from your home country to the UK, you can check out Skyscanner. Here are some average flight prices to London as of January 2023:
India: from £384
Egypt: from £208
UAE: from £165
Iraq: from £335
Saudi Arabia: from £102
Remember that this is only an estimate. It might cost more or less depending on where you are moving from, if you have a family with you. You'll also need to factor in the costs of transfers from the airport after you land in the UK. Public transport is an option but if you have heavy bags then you might want to book a taxi transfer. Depending on how far you are travelling, how many of you and how much luggage you have will determine the price.
Short-term Accommodation
When you first arrive in the UK, you will need to pay for accommodation. The average cost of an Airbnb is £70.10 per night, whereas a hotel costs £100.87 per night, so you are likely better off going with an Airbnb. You could also choose a short-term tenancy – the price of which will vary depending on where you're located.
Additional Costs
The above costs cover how much you'll need to relocate to the UK as an international medical graduate. However, there are additional costs once you get to the UK, and you should keep these in mind.
Transport
After paying for flights and airport transfer fees, you'll have to start thinking about paying to get around the UK. Will you rent a car, purchase a car, or use public transport?
Car prices vary dramatically – that depends on your insurer and model. Many people in the UK choose to use public transport. If you move to London, expect to pay £89.50 for a bus and tram ticket per month. Train tickets vary depending on how far you travel, but if you travel regularly, it makes sense to get a rail pass.
Long-term Accommodation
Once you have settled into the UK, you'll need to pay for long-term accommodation. The average rental price in the UK is £1200pm, with the price shifting depending on location and property size – you'll pay more to live in a city, especially if that city is London. Also, don't forget that you'll need to pay a deposit before renting. This is a significant upfront cost (usually about four to five weeks' rent) that may set you back.
Living Costs
You might not be used to the living costs in the UK, so it's a good idea to research how much general spend you'll need each month after paying for bills and transport. Living costs cover things like food, services, and personal shopping. Keep in mind that inflation rates are high in the UK (and most of the world) at the moment, which means food and energy prices are on the rise. Fortunately, NHS doctors get paid a lucrative salary and we've put together this guide on the cost of living for IMG doctors.
Is the Cost Worth it?
The cost of relocating to the UK as an NHS doctor might be overwhelming. That's understandable – it's a lot of money. However, keep in mind that these costs will spread over time, and you will start earning your salary soon. The benefits of living in the UK make it more than worth it to most doctors who relocate; it just takes some detailed planning in the early days to make it work.
Relocating to the UK comes with plenty of benefits. There's a real focus on work-life balance there, with NHS employers often providing plenty of development opportunities, annual leave, a good pension scheme, and study leave. Plus, an NHS doctor's pay is high, making it an excellent place for IMGs to settle down with a family. Being able to work as a medical professional there is an exciting opportunity one should consider!
Plus, the NHS offers care packages to some international medical graduates. These NHS relocation care packages are used to cover standard relocation costs such as transport, visas, and accommodation. While not every NHS trust offers these, you can often find job openings that do offer them, making the cost of relocation far less overwhelming.
As well as that, we offer NHS relocation support here at BDI Resourcing. With our expertise, we form strong bonds with our relationships with both IMGs and NHS trusts, ensuring every relocating doctor finds stable work that showcases the best of their medical skills. In particular, we can help with the post-NHS acceptance letter checklist.
If you'd like to discuss the costs with other IMG's then join our IMG Advisor community on Facebook or email BDI Resourcing and we'll be happy to help.