How to Restore a GMC Licence to Practise
06 Oct, 2023
8 Minutes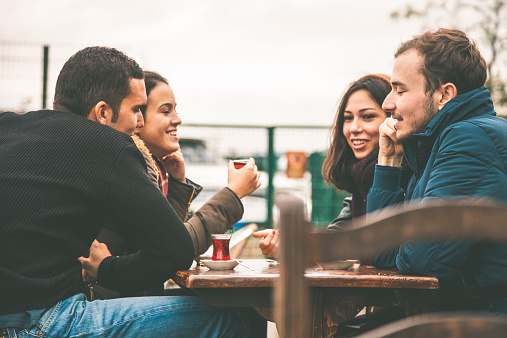 Every doctor working in the UK needs a GMC licence to practise. When you are on the GMC register, you've proven you can provide excellent and safe patient care and are free to practise medicine in the UK.
However, the process doesn't completely stop once you acquire your GMC licence to practise for the first time, as you will need to renew every year and go through the revalidation process every five years. If you ever let your GMC licence run out, you must restore it to get back on the register and continue practising in the UK.
The most common reasons for a licence running out include:
You have been removed from the register by GMC
You didn't keep up with fees or current information (administrative errors)
You voluntarily removed yourself
This guide will focus primarily on the UK doctors who have left the UK for their own reasons, perhaps for a career break or to temporarily work elsewhere for a while. We will show you the process of how to restore your licence so you can practise in the UK again.
Documents you Need to Restore your GMC Licence to Practise
You can start the restoration process three months before you return to the UK, ensuring it gets approved on time. You can even ask for a specific date when the GMC licence starts so that it fits in with your schedule. We recommend ensuring you have your GMC licence for at least two weeks prior to working as a doctor in the UK.
Here is what you will need to restore your licence:
Payment
As you have given up your licence to work abroad, you will need to pay your annual retention fee (ARF) in full to restore your GMC registration. This fee is currently £433.
ID Confirmation
You will need to send the GMC a copy of one of the following:
The photo and signature page of your passport.
Your up-to-date national identity card (if you are an EEA or Swiss national)
You can complete the ID check via the GMC app. You simply need to log into your GMC Online account, go to the 'My ID Checks' section, click 'Digital ID Checks' and follow the step-by-step guide. Alternatively, you can attend an in-person appointment in the UK, presenting your passport and other documents to prove you are who you are. It should only take around twenty minutes and usually occurs in the London GMC office.
You have three months to complete an identity check once your application has been approved. The General Medical Council can't extend the time limit for any reason.
Why do the General Medical Council need your ID? Good question. Well, it is so the General Medical Council can meet their obligations under the Medical Act and stop criminals from using your personal details for their own gain.
Statements from Organisations You've Recently Worked At
You will need to get a medical service statement from the places you have worked over the last five years – formal or otherwise. It doesn't matter if you worked there voluntarily or it was a full-time job; you will need to acquire statements!
If you were self-employed during this time and didn't have any organisations or individuals you worked for, the GMC might not need this information – they will let you know.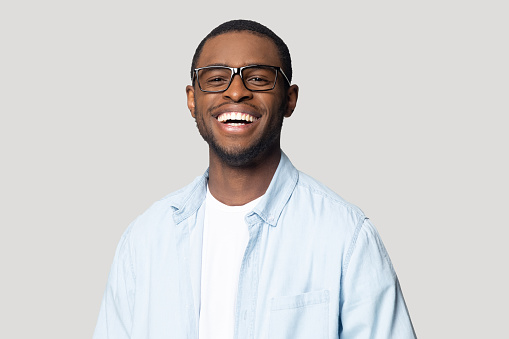 Certificates of Good Standing
You will also need certificates of good standing from anyone you worked for during the last five years, just as you did when you first registered with the GMC. Remember that a certificate of good standing is only valid for three months after signing, so make sure you submit it before those three months are over.
If any of these documents are not in English, you will need to use a reputable translator to translate them into English. The General Medical Council strongly advise translations are done by:
Council or court-appointed translators
Or
Reputable commercial translation services
Please note that before you use any commercial translation services, you should make sure that:
It has a widely recognised professional accreditation.
Or
It has a membership with a relevant professional or trade association.
In the UK, recommended professional associates of translation include:
Institute of Translation and Interpreting
Chartered Institute of Linguists
Association of Translation Companies.
You will submit both the original and the translated copy to the General Medical Council. All translation copies must include the contact details of the translator service. These details must be attached to the translated documents, and the documents must be stamped and signed by the translation service.
You can submit all these documents through your GMC login. From there, the GMC will assess your application, which will take up to five working days. During this time, they may be in touch to ask you to present more evidence.
Once your application has been approved, you will be back on the GMC register and once more able to practise medicine in the UK.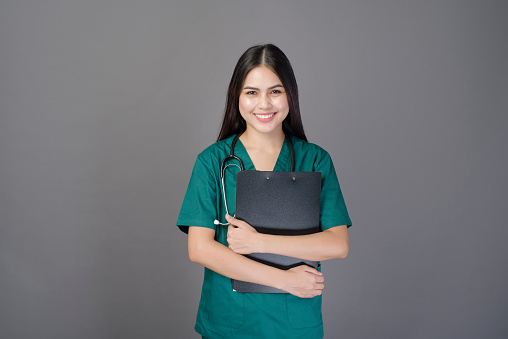 What About an ID Check?
You might need to attend an ID check, but that isn't always the case – the GMC will let you know whether you need to. If you do, expect the ID check to be much like the one you did when you first applied for GMC registration.
You have three months to complete an identity check once your application has been approved. The General Medical Council can't extend the time limit for any reason.
Why is the Process Necessary to Restore your GMC Registration?
You might wonder why restoration is necessary if you've already proven everything before. The reason is that GMC needs to ensure you are still fit to practise. A lot can change over the years, and they want to confirm that you have the necessary skills to provide NHS patients with the best possible care. On top of that, ID confirmation is sometimes essential to ensure that no one else uses your identity.
Luckily, the GMC restoration process is less extensive than the initial GMC registration process. So, while you'll still have to prove you are fit to practise medicine in the UK, it won't be as time-consuming. However, keep in mind that once your GMC licence is restored, you will still need to go through the revalidation process when necessary, which we will explore next.
GMC Revalidation is Required Every Five Years
One of the reasons some UK doctors lose their GMC licence is that they forget to revalidate it. To maintain your licence, it's necessary to revalidate it every five years. Your GMC revalidation date submission date will be provided to you via the following methods:
Sent to you at least three months in advance
Your General Medical Council online account.
Communicated to your responsible office via GMC Connect
Doing so shows the General Medical Council that you are still suitable for practising medicine in the UK – they can trust your knowledge, skills, and expertise when dealing with patients. Every UK doctor has to undergo this process, meaning that every doctor meets the correct standards.
What if my GMC Revalidation Was Not Up to Date?
Expect a slightly different restoration process if your revalidation was out of date by the time your GMC licence ran out. In this case, you will need to meet the previous revalidation requirements that you failed to meet before.
That might include evidence from your annual appraisal, an updated connection to a designated body, or a revalidation assessment. The General Medical Council should give you the information they need to help you regain your GMC licence to practise.
If the General Medical Council restore your licence, you will be given a new revalidation submission date. The date provided will depend on your previous registration and revalidation history.
There are circumstances where the General Medical Council may set your next revalidation submission date sooner than the usual five-year period. Examples of these circumstances include:
Your failure to previously engage with revalidation
If you have given up and restored your licence serval times and the result was that you have not revalidated at any point in the previous five years.
Final Word on How to Restore a GMC Licence to Practise
Restoring a GMC licence to practise medicine in the UK is crucial for doctors who have let their licences lapse for various reasons. This process ensures that healthcare professionals remain competent and fit to provide excellent patient care, maintaining the high standards expected by the General Medical Council.
While the restoration process may seem like a reiteration of the initial registration, it serves a vital purpose. It allows the General Medical Council to verify that doctors can still deliver quality care and ensures that no one else is using their identity. Fortunately, this process is generally less time-consuming than the initial UK GMC registration.
The General Medical Council provides a clear and structured process to make this transition as smooth as possible. By following the guidelines and meeting the necessary criteria, doctors can once again contribute to the healthcare system and provide valuable services to patients in the United Kingdom.
Need Expert Support in Securing Your Next Role?
Now you've been successful in restoring your UK GMC registration, you are ready to begin the search for your next role in the NHS. Our specialist team at BDI are ready and waiting to support you.
We are blessed to work with some of the world's most talented and dedicated doctors worldwide. Our team truly believe the NHS thrives on the diversity of its teams, and we are passionate about helping future doctors enter the UK health system seamlessly and stress-free.
Contact our team today and get ready to shape your future medical career.