How to Get GMC Registration via Royal College Qualification
05 Sep, 2023
8 Minutes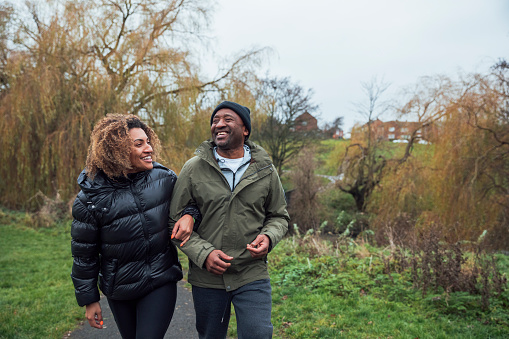 GMC registration is necessary for international medical graduates to work as qualified doctors in the United Kingdom. Successfully entering the register means you are able and safe to practice medicine in the UK. There are several routes to UK GMC registration entry. However, getting a Royal College qualification is one of the most popular and effective routes among international medical students.
Royal College qualifications test your skills and knowledge as a doctor, showing that you can practice medicine safely anywhere in the UK. Not only that, but the qualification allows you to specialise in a specific field, such as anaesthesiology, medicine, or oncology.
This guide will explore the Royal College Qualifications you can take, the process of entering GMC registration once you have your qualification, and the many benefits of Royal College membership.
The Royal College Qualifications
When you pursue a prestigious Royal College qualification, you choose to hone in on your specialist area and prove yourself as a doctor. It's a route that makes perfect sense for international medical graduates with specific clinical knowledge in one area of medicine. Rather than taking the PLAB for GMC registration (which is more of a general exam in medicine), you can instead focus on your speciality. In turn, it makes finding your ideal job in the NHS much easier.
The Royal College have multiple awarding bodies covering a wide variety of specialist practices, from radiology to paediatrics to gynaecology. Each body comes with its own unique but equally highly-regarded qualifications.
Here is the full list of awarding bodies located throughout the UK:
Royal College of Anaesthetists
Royal College of Emergency Medicine
Royal College of Obstetricians and Gynaecologists
Royal College of Ophthalmologists
Royal College of Paediatrics and Child Health
Royal College of Pathologists
Royal College of Physicians and Surgeons of Glasgow
Royal College of Physicians Edinburgh
Royal College of Psychiatrists
Royal College of Radiologists
Royal College of Physicians London
Royal College of Surgeons Edinburgh
Royal College of Surgeons of England
It is also worth noting several overseas postgraduate qualifications are non-Royal College but meet the same standard and are accepted by the General Medical Council. The full list of accepted qualifications can be found on the General Medical Council website.
To gain your Royal College qualification and use it for GMC registration, you must first choose your speciality and then pursue the qualification. Timeframes for achieving the qualification depend on the speciality you choose.
Each qualification will have a unique syllabus and criteria for passing, so it's essential to do your research into your particular Royal College qualification before taking the examinations. Remember – the one you pick will determine the future and direction of your career.
When making your decision, you should take into account any previous experience or training you have done and the criteria for each Royal College qualification and choose the one that meets your needs, ability, and career ambitions. Of course, if you need further advice on your career, our team at BDI are happy to offer guidance and support.
Getting Your GMC Registration with a Royal College Qualification
After all your focus, dedication, and hard work, you have successfully achieved your Royal College qualification from your chosen body. The next step in your journey is to move on to getting your GMC registration. Of course, having your post-graduate qualification is only one part of GMC criteria – you will also need the following:
Primary Medical Qualification
All international medical graduates need a primary medical qualification to join the GMC register. Not all PMQs are accepted, so you need to double-check on the General Medical Council's website to see if your qualification is accepted.
You will also need to get your non-UK medical qualifications independently verified. Once you have this verification, you can continue the process with the General Medical Council to gain your licence to practice.
Completed Training/Internship
As part of your GMC registration, you must demonstrate that you have completed a satisfactory internship. This needs to consist of a minimum of twelve consecutive months of active medical engagement with a hospital. This experience must be done directly before or immediately after graduation.
Following the completion of an internship, you will need to provide the General Medical Council with a letter containing details about your completion dates and the specialities within your practice.
Proof of English Language Knowledge
When working in UK hospitals, is it important to effectively communicate with your patients and peers. Therefore, part of the registration requires you successfully complete an English language assessment
There are two main tests international medical graduates can take - IELTS and OET. Both these tests will assess you on listening, reading, writing, and speaking.
Certificate of Good Standing
Also, for GMC registration, you will need to provide a Certificate of Good Standing from the medical authorities you have worked for in the last five years. These certificates show that you have provided exceptional medical practice in all the places you have held a licence and give an indication of your level of ethics and professionalism
If you would like more information on what is needed to obtain UK GMC registration, read our insightful guide, How to Get GMC Registration for International Medical Graduates.
All GMC registration processes take place online, making it easier for overseas doctors. This now includes the ID check, whereas before, you had to travel to the UK for completion. Now, the GMC has partnered with Digidentity to create an easy-to-use app for digital ID checks. Once your ID has been confirmed, you'll gain your GMC registration!
Getting your GMC registration with a Royal College qualification doesn't look too different to many other routes. Much of the process is the same – it's just you can use your Royal College qualification instead of taking the PLAB examinations, which many find beneficial and more suited to their needs.
Still need extra confirmation before taking this route? Then, before you read on, check out what Daniel, director of BDI Resourcing, had to say about the Royal College route and how it compares to PLAB in this short video:
What's Next After GMC Registration?
After completing your Royal College qualification and getting GMC registered, you can work on finding a relevant vacancy in the NHS. One key advantage and one of the main reasons why many doctors choose postgraduate qualifications over PLAB is that the Royal College exams are sat by UK trainees when they reach Middle Grade (ST3) level. PLAB, on the other hand, tests an equivalent level of knowledge of a doctor entering at the FY2 level.
This means you will have a highly respected qualification by UK employers, giving you an advantage in the hiring process. It also gives you access to roles at a more senior level.
The Benefits of Getting a Royal College Qualification
Many international medical graduates choose a Royal College qualification because it gives them access to GMC registration, which is an excellent reason for pursuing such a qualification. Keep in mind, though, that there are many other excellent benefits. Whether you complete the FRCA, MRCEM, or any of the other outstanding qualifications on offer, you will become a member of the Royal College, which means you gain the following benefits:
Excellent Career Development and Learning Opportunities
Royal Colleges have an important focus on your personal development, and so are committed to supporting you in developing your skills and knowledge in both informal and formal learning activities.
Examples of these opportunities include regional, national, and international education meetings that are arranged by specialist societies, national bodies, and commercial providers. Also, internal opportunities and resources such as clinical governance meetings, teaching programmes, access to books and journals through the Royal College Library, and e-learning.
You will also receive discounts and access to excellent educational conferences and courses, which are delivered by leading experts in specific fields.
Supportive Networks
Every Royal College has a network of tutors, doctors, and regional advisors to support you on your career and learning journey. These networks provide advice on your education, exams, and membership.
There is also a more informal option, which is their 'Buddy Scheme'. The scheme will match a newly appointed doctor with a more senior detector. The aim of the scheme is to develop a strong professional and supportive relationship and the senior 'buddy' to offer informal advice and guidance.
A Globally Recognised and Respected Qualification
Both the primary medical and postgraduate qualifications are recognised and respected worldwide. Qualifications from the UK are considered to provide high-quality and reliable medical training, supporting doctors to elevate their careers, improve their skills, and enhance standards of patient care.
Many doctors find the Royal College qualification ideal when living in the UK, especially as it provides access to many incredible resources. It's especially beneficial for those wanting to develop their career or studies even further during their time in the UK, as these resources will prove most valuable for that.
Best of all, a Royal College qualification will aid your search when finding your dream NHS role. With this education under your belt, you will likely find a relevant, well-paid, and highly rewarding job that matches your skills and career goals.
What Are the Other Options for Gaining GMC Registration?
The GMC recognises many qualifications for overseas doctors – not just Royal College qualifications.
Others include the PLAB and MTI, which we discuss in more detail in the following guides:
This means you don't need a post-graduate qualification to get GMC registered. However, it is preferable for many trainee doctors – particularly those who want a long career in their chosen speciality in the UK.
Need Further Advice on GMC registration?
We hope all our guides on the various routes to GMC registration have given you a thorough insight and helped you make your decision. However, we would love to hear from you if you need further advice or have any burning questions. Contact the team today, and let's start your journey toward practising medicine in the UK.