How to Get GMC Registration via MTI Sponsorship
05 Sep, 2023
11 Minutes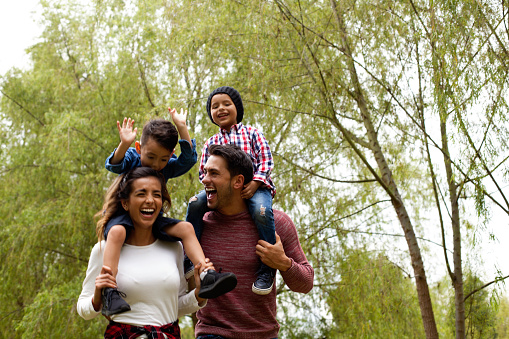 GMC registration is crucial for any international medical graduate wishing to live and work in the UK as a doctor. It is a regulatory requirement for NHS doctors, and you get the license to practice medicine by entering the register. There isn't a fixed route to GMC registration, and doctors can take several routes to obtain GMC registration.
While some requirements – such as certificates of good standing and ID checks – are needed from every application, other requirements differ from applicant to applicant.
One route that many international graduates go down is via medical training initiative (MTI) sponsorship. In this guide, we will explore what is the medical training initiative, who it is designed for, what the application process entails, and how it supports you entering the General Medical Council register.
What is MTI Sponsorship?
MTI (Medical Training Initiative) is a two-year sponsorship scheme providing an entry route to a limited number of international medical graduates (IMGs) who wish to train and develop their skills within the NHS. After completion, the graduate returns to their home country equipped with their new-found knowledge and experience.
Several Royal colleges and Institutions, including the Royal College of Physicians, offer the scheme to improve healthcare in other countries while filling skills gaps and vacant NHS positions in UK hospitals.
The scheme operates under a Government Authorised Exchange Visa (previously known as the tier 5 temporary worker visa), allowing overseas nationals to enter the UK to undertake education initiatives sponsored by government departments. NHS Professionals provide the immigration sponsorship on behalf of the Department of Health.
Is there a Time Limit on MTI Sponsorship?
It's important to note that while the MTI sponsorship provides a path for GMC registration, it only allows you to work in the UK for two years with the Government Authorised Exchange Visa (temporary work visa). None of those two years counts toward British residency, either. In the end, you'll receive a Diploma in UK Medical Practice, but you will have to return to your home country (unless you apply for a different visa).
Are you able to leave the UK during your MTI Placement?
You can leave the UK intermittently, i.e., for domestic reasons or holidays. However, it is important to note that UK border offices will scrutinise prolonged periods of absence, which can lead to your visa withdrawal.
What are the benefits of the Medical Training Initiative Scheme?
You are provided speciality training for two years under a qualified NHS consultant. If your training is sponsored by Royal Colleges, a Diploma in UK Medical Practice (DipUKMP) is awarded after completion. If you are sponsored by your home country or a third party, you will receive a training completion certificate instead.
You will earn the salary of an equivalent doctor in the UK.
Furthermore, you will be provided with a sponsored GMC registration, so you will avoid going through numerous steps and checks, like the PLAB tests, that come with the normal entry onto the register.
Before we get in to who the MTI is aimed at as well as how to make your application, take a look at this perfect explainer video that covers off everything you need to know:
Who is MTI Sponsorship Designed for?
The Medical Training Initiative is not the right option for everyone looking to obtain UK GMC registration. It is specifically aimed at people who want to temporarily work in the UK, with a view to their long-term careers being back in their home country. It is unsuitable for people looking to begin a permanent career and residency in the UK.
MTI sponsorship is a limited route only available to a small number of candidates. For example, the largest college to offer MTI sponsorship is the Royal College of Physicians (MRCP), which only has 300 places for doctors to practice on their scheme. So, while PLAB and Royal College routes have higher criteria for entry and passing, entry is more accessible, and there is no restriction on numbers, so you are not competing against others.
It's also important to remember that the MTI sponsorship scheme is for those who already have experience in their chosen specialism, even if they are still early on in their career trajectory.
Below, you can find the General Medical Council-specific criteria for applying for the MTI sponsorship:
You possess a primary medical qualification recognised by the General Medical Council.
Possess an appropriate post-graduate qualification (e.g. MRCP1, MD or DNB)
All qualifications must have been verified by the Educational Commission for Foreign Medical Graduates (ECFMG).
Three Years of Post-Grad Medical Experience. This includes a one-year internship and one year in the speciality you wish to train.
Continuous clinical practice for the last 12 months or for three of the past five years after graduation.
Provide a certificate of good standing from your local Medical Regulatory Council.
Proof of English Language Knowledge. This can be obtained by passing the IELTS or OET tests to the required standard. More information regarding these English language tests can be found in our helpful guide, How to Get GMC Registration for International Medical Graduates.
Never Have Failed the PLAB Test within the last three years.
MTI prioritises applications to doctors from countries classed as low-income or lower-middle-income as set by the World Bank. However, applicants from upper-middle-income countries will still be considered.
Applying for MTI Sponsorship: The 5 Steps
1: Online Application
In general, you should be able to apply online through the institution you would like sponsorship at. There is normally guidance on filling in the application on their websites. There is also an overview here on the AOMRC's website. Remember to be as accurate as possible in your answers, and you'll need to include your:
Academic CV
IELTS Results
Cover Email
If the application is successful, RCP will send you suitable roles in UK hospitals for you to apply to. This part of the application costs £125.
2: Interview
Next is the interview. Before the interview, you will need to pay the application fee of £725.
The interview can take place in the UK via Skype or similar platforms, vital for many international doctors.
During the interview, you'll be typically questioned on the following
How you'd respond to clinical scenarios
Your career development so far
What are your aspirations for the role
The skills you can offer
3: Application Assessment
After the date of your interview, the application will be assessed, which takes up to ten working days, and will determine the outcome. If you are successful, you will receive the news via a letter or email.
4: GMC Registration
If your MTI sponsorship application is successful, then, first of all, congratulations! It's not an easy sponsorship to obtain, and it shows that you have a lot to offer the medical world in the UK and your home country.
At this stage, it's time to focus on the GMC registration process, which you can do online. The General Medical Council application requires certain documents, including:
Proof of Primary Medical Degree
Proof of English Knowledge
Certificate of Good Standing
The GMC application also requires you to prove your MTI sponsorship. Once you submit your application and all the necessary documents and receive confirmation from GMC, you will be invited to an ID check in the UK. After attending this ID check and passing, you will be granted a full license to practice medicine in the UK!
5: Government Authorised Exchange Visa
Finally, you'll need to use your GMC registration to gain access to the appropriate visa, which, in this case, is the government-authorized exchange visa. Think of this visa as more of a student visa than a worker's one. While you will be working in the UK, it's temporary. The visa will end at the end of the two years, and you'll need to return to your home country. At this stage, you'll receive a Diploma in UK Medical Practice.
The MTI Scheme is an elusive route to GMC Registration for many but it is possible and Dr Ray shares his experience in this video:
What's Next after Receiving your GMC Registration and Visa?
After you have got your UK GMC registration and visa, you can start living and working in the UK for two years. You'll be working in a public hospital that works with the scheme. Before starting the placement, be sure to learn as much as possible about it, such as the job description, contact details, and what is expected of you. You should also meet your educational supervisor, who will guide you through the process.
How you get paid depends on your placement – some MTI placements get paid a salary, whereas others are paid via funding. This will be determined during the application process.
Of course – this is only one route to gaining GMC registration. It works great for some international trainee doctors, especially those who only want to work in the UK temporarily. However, it does not suit everyone. If you'd prefer to relocate to the UK more permanently, you might prefer an alternative route to GMC registration, such as the PLAB. We will explore this qualification's ins and outs in our guide, How to Get GMC Registration Via PLAB.
Need Further Support Regarding Your GMC Registration?
Our dedicated and experienced consultants are passionate about bringing talented doctors from around the world. We believe that the NHS thrives on diversity of talent, and we are on a mission to enable international medical graduates to enter UK healthcare seamlessly.
So, we are here to support you if you decide to enter the UK GMC registration via Medical Training Initiative sponsorship or any other possible routes. We provide expert advice to help you make the best decision for your career.
Contact BDI today and get ready to transform your medical career.