Direct or Agency Applications for NHS Jobs
16 Mar, 2023
15 Minutes
Are you an IMG wanting to apply for an NHS position? If so, you should know the two ways to ...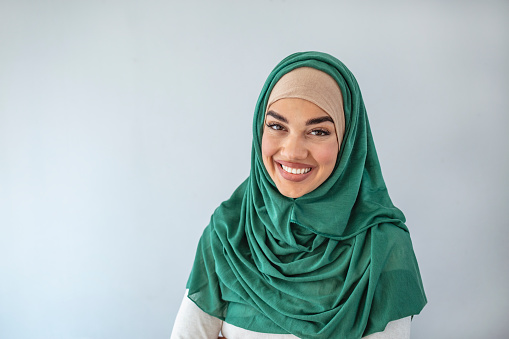 Are you an IMG wanting to apply for an NHS position? If so, you should know the two ways to do so: via NHS jobs or an agency. Understanding the difference is important, as you want to ensure you get the best chance at securing your ideal NHS post! In this article, we will discuss the difference between each, including the pros and cons.
What's the Difference Between Direct and Agency Applications?
The main difference is the amount of support. Applying directly via NHS jobs means you must go through the whole process independently. However, working with an agency means the agency will guide you through the process and provide direct vacancies matching your experience and credentials.
Agency Applications: Pros and Cons
Pro: Connections across the NHS
One of the main advantages of using the right agency is that they will have a huge list of decision making connections across the NHS. They'll know who to contact on your behalf and be able to put you in touch with the right people quickly.
Pro: Knowledge of Vacancies
If you work with a good recruitment consultant, they'll know exactly where the right vacancies are and will be able to narrow down your search quickly. NHS Jobs provides a snapshot in time, but a good recruiter will know about upcoming vacancies or those that went unfilled and are no longer being advertised.
Pro: CV Preparation
Good recruitment agencies will provide a template CV that has been tried and tested over thousands of placements across the NHS. You want your application to stand out and tell the right story – a recruiter will help you paint the best picture to get the job of your dreams.
Pro: Applications made on your behalf
Medical recruiters will usually spend a few days speaking to NHS clients on your behalf before coming back to you with a shortlist of good options. Other than a conversation with your recruiter, there is nothing for you to do and you can choose to proceed with the options you like the best.
Pro: Interview Preparation
If you choose to work with a specialised recruiter who has a proven track record, then they'll know the questions you're likely to be faced with. They should be providing you with interview materials like preparation questions as well as a full mock interview over Microsoft Teams.
Pro: Negotiation and Contract Presentation
If it's your first job in the NHS, you probably won't have seen an offer letter before and you might have questions about the terms of your employment like notice periods or entitlement to annual leave. You'll also want someone to represent you in negotiating the best possible salary and package. This can be awkward and slow when done directly but an agent will know the right questions to ask and who to pose them to.
Pro: Relocation Support
The best agencies invest heavily in their candidate relocation offering and you can expect a dedicated relocation executive to guide you and your family through your visa applications, pre-employment checks and handle all the logistics of moving to the UK.
Con: NHS Employers Ethical Recruitment Red List
Agencies are only allowed to represent doctors from certain countries around the world. The list of countries is set out by the WHO and protects the healthcare systems of countries that don't have enough doctors and nurses from active recruitment. It also sets benchmarks for excellence in recruitment practices to ensure fairness and equality throughout. It's a great thing but it means agencies can't help everyone.
Note that agencies who still offer their services to doctors in red list countries will be unregulated and off-framework organisations which should be avoided.
Con: Selecting the right agency can be hard
If you're a qualified doctor you're likely to be in high demand and probably get lots of enquiries from recruiters. But how do you know which are trustworthy, regulated and worth working with? We've included some tips on selecting an agency below, but it can be a minefield with many options, and all claiming different things.
Con: Not able to help with all types of doctors
The NHS use agencies to step in with harder to fill vacancies which tend to be at a more senior level or within certain niche fields. If you're a junior doctor with very little postgraduate experience, then you might find that agencies won't be particularly helpful to you. The main reason is that the NHS have to pay to use recruitment agencies, so they don't like to use them for roles that they already have plenty of applications for.
Con: Less variety with the wrong agency
Smaller agencies may have limited networks within the NHS or only work with a handful of NHS Trusts, perhaps those local to them or where they've got a preferred contract. Of course, this means they'll only present you with limited options.
Larger agencies will have plenty of testimonials, reviews, framework presence, awards, accreditations, online presence, and team members so you'll be able to rest assured they can provide a variety of options.
Direct Applications: Pros and Cons
Pro: Easy Applications
The NHS jobs website has a long list of vacancies. Plus, the application process is simple and everything is done in one place.
Pro: Receive Job Alerts
The NHS jobs website allows you to receive job alerts. That means you'll get notified about a new vacancy no matter where you are – it will ping on your phone as a notification.
Pro: Detailed Job Descriptions
You will find that all vacancies on the NHS jobs website include detailed descriptions, so you can be sure you're applying for a post that works for you.
Con: No Support with CV or Interview
It will be up to you to format a great CV and nail the interview, which can be challenging.
Con: No Relocation Support
Without an agency, you won't benefit from any extra relocation support, so you'll have to organise relocation yourself. That can be very stressful.
Con: A Lot of Competition
NHS jobs receive tons of applications from both IMGs and UK doctors, meaning applying via that route comes with much competition. Unfortunately, this also means you might not hear back after sending in applications.
The Consensus
Whether you work with an agency or NHS Jobs will depend on your circumstances.
If you don't have that many connections in the NHS, would like help nailing your interview and like the idea of a stress-free visa application and relocation process then agency applications might be for you.
That said, if you're a junior doctor, working in a competitive field or you live in a red list country, then you might find that agencies can't help you so NHS Jobs will be the better choice.
How to Select the Right Agency
When looking at different agencies, here are some questions to ask:
How Much Support Do They Offer?
When looking at an agency, it's important to note how much support they offer. Ideally, you want an agency that helps you with both the NHS recruitment process as well as relocation support. Check their websites and contact some of the agents to find out how they'll be able to help.
What Do Other IMGs Say About Them?
A simple way to see whether an agency is good or not is to look at reviews. If other IMGs have positive things to say, you can assume they are an excellent agency to work with. Check Google and Facebook reviews as well as any testimonials on their website.
Are They Part of any NHS Frameworks?
Procurement frameworks are what the NHS use to select affordable and high-quality suppliers. They are prestigious agreements that are hard to access and only come around once every 3 or 4 years.
Different NHS Trusts use different framework agreements, so look for suppliers that are part of multiple frameworks or you may find you have limited options. Health Trust Europe (HTE) and Crown Commercial Services (CCS) both have several frameworks to look out for.
Are They a Member of the Recruitment Employment Confederation?
Being a member of the Recruitment Employment Confederation (REC) means the agency follows the set standards and ethics regarding recruitment, so this is a must!
How Many NHS Trusts Does the Agency Work With?
Some agencies only work with a handful of NHS trusts, meaning you won't get as broad of a selection regarding vacancies. It isn't always easy to tell how many Trusts an agency has worked with so check their reviews, testimonials and website content for data.
Is the Agency an Ethical Supplier?
Another thing to keep in mind is the emphasis on the NHS Employers' International Code of Practice for Ethical Recruitment. If they follow that, it means they have high standards of practice and agree to follow the "principles of transparency and fairness" regarding overseas recruitment. You can read more about it here.
Keep in mind that any agency agreeing to represent you from a red list country will be unregulated, off-framework and unethical.
What Awards and Accreditations Do They Have?
Awards and accreditations prove that the agency has been recognised and meets government standards. With these, you can safely assume they satisfy both NHS trusts and international medical graduates. Look for quality improvement standards like ISO9001, commitments to sustainability such as ISO14001 and Carbon Reduction policies as well as trade awards.
Does Your Agent Sound Knowledgeable?
Good agencies invest time and effort in to training their team and will have specialist recruiters and relocation executives who are experts in their field. Try and find a recruiter who concentrates on your area of medicine, rather than a generalist who covers lots of specialisms. You'll be able to tell from a conversation with them if they ask the right questions and align their expectations with yours.
Are They Charging You a Fee?
It is illegal for recruitment agencies to charge fees to job seekers in the UK (the employer pays for their services), so if a recruiter asks you to pay for their services you should politely decline and avoid contact with them.
In Summary
While it's perfectly possible to find an NHS role on NHS jobs and sort the recruitment/relocation process out yourself, it is a lot more complicated. We recommend working with an agency if you're a more senior doctor in a niche field. Keep in mind that choosing to work with an agency isn't the end of your decision – you also need to select an agency that provides excellent support and meets standard regulations.
If you're looking for a role in the NHS then get in touch and we'll be happy to support you at every step of the way.