Cost of Living for Doctors in the UK
31 Jan, 2023
8 Minutes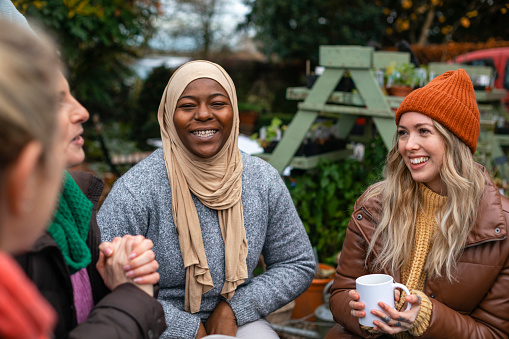 Are you thinking of relocating to the UK and working for the NHS? First, you'll need to get to grips with the cost of living – the chances are, it's pretty different from where you currently live, especially with the current inflation rate. As of October 2022, inflation rose to 11.1%, higher than in many other European countries, including Iceland, Switzerland, France, and Spain. There were only a handful of European countries with higher inflation rates, such as Italy (11.8%) and the Netherlands (14.3%).
Understandably, the rate of inflation might make you worry about how you'll afford to live as an NHS doctor. The good news is that NHS doctors make a much higher salary than the UK average. According to Medical School Expert, the UK average stands at around £28K per year (as of November 2022), whereas the average doctor makes £76k per year. On top of that, NHS jobs provide international medical graduates with a work-life balance, a good salary, and paid time off. So overall, you can expect to enjoy your time as an NHS doctor without worrying too much about costs.
Still, you'll need to know the general UK living costs, so you know what to expect. That's why we've created this article – to break down the cost of essentials like accommodation, travel, food, and bills.
Bills
Bills will take up a large sum of your monthly outgoings. Starting with rent, expect to pay around £1200pm for the average rental property. However, remember that this number can change dramatically depending on where you live, and the size of your property – a two-bed flat in London will be more expensive than a two-bed in a northern town.
Gas and electricity prices have seen a dramatic spike in the past couple of years in the UK. The latest number of gas and electric for the year comes in at £2349 per year. However, that may rise even further still due to the energy crisis. Water costs have increased, too, with the average in 2022 being £419 per year. Of course, these numbers will shift depending on how much you use.
The UK also pays council tax for maintenance such as bin collection and police. The exact amount depends on where you live and your property, with the average swelling to around £1,493 in 2022-2023.
Other bills include:
Phone and broadband at a little over £30 a month.
A TV license at £159 a year.
A mobile phone contract averages around £40 per month.
Another monthly bill you might want to pay is content insurance, which protects your items in case of damage. The price depends on the value of your belongings and the type of contents insurance you choose.
Travel
You might choose to rent or purchase a car once you are in the UK, and that price will significantly differ depending on the model and type of insurance you choose.
Many people in the UK choose to travel to work via public transport instead of a car. For example, a bus and tram pass costs around £89.50 in London. A train pass varies greatly between £50 and £500 per month depending on where you travel.
Childcare
Do you plan on bringing a family to the UK or starting a family once you get there? If so, you must bring childcare costs into the equation – especially as a doctor who will be working non-typical hours! Based on after-school childcare, expect to pay around £62.13 per week. You might pay more or less depending on where you live and how many hours you need of childcare.
Living Essentials
After paying for all the essentials like bills, travel, and childcare costs, you must consider how much you need for general spending. After all, you need enough money at the end to afford things like food, toiletries, and services! Of course, this number can greatly vary depending on how you live (and where you live). You might find that your lifestyle changes once relocating to the UK.
Food prices right now are on the rise in the UK, so it's difficult to provide an accurate number. Consider that different UK supermarkets offer various prices for similar food items – you might find your weekly food shop is much cheaper if you shop elsewhere. If you want to lower your cost of living, you can do so by shopping around and choosing more affordable items in the shops.
In terms of healthcare, the NHS provides free healthcare to everyone in the UK. However, specific healthcare needs will still cost money. For example, eye tests cost between £20-25. Dental treatments are not free, either – even if you use an NHS dentist. Expect to pay £19.70 for a dental exam and diagnosis, with more considerable treatments like crowns costing £233.70. Another healthcare cost is general prescriptions, which are free in Scotland, Wales, and Northern Ireland but cost £9.35 in the UK (as of 2023).
Of course, how you live your life dramatically affects how much it will cost you to live. Remember that prices change all of the time, and with the financial crisis happening in the UK and the rest of the world, you might find that your money does not go as far. That doesn't mean relocating to the UK isn't worth it, though. While the cost of energy bills and food shops might be on the rise, doctors still earn a very competitive salary, so if you move to the UK to become an NHS doctor, you can expect to live very comfortably.
Also, the NHS offers excellent perks for its staff. Expect plenty of development opportunities, a good pension scheme, enough time off work, and a generally good work-life balance. Despite earning a high salary, you will still have plenty of time for your own life.
What About the Cost of Relocating?
All these costs cover how much you'll need to pay once you arrive in the UK. What about the actual cost of relocating? At BDI Resourcing, we specialise in IMG relocation, which means we know how to obtain the best financial assistance, including NHS relocation packages.
If you need further guidance or you are worried about the cost of living in the UK then please reach out us via email and we'll be happy to have a chat.