The IMG Guide to Securing an NHS Job
13 Mar, 2023
12 Minutes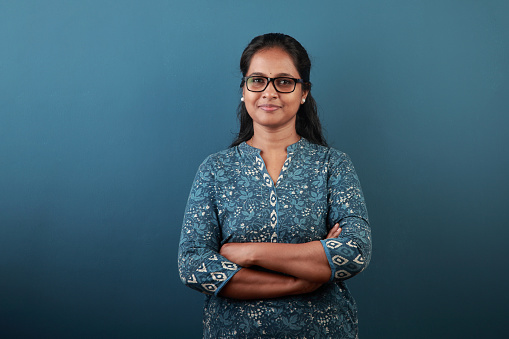 Are you an international medical graduate considering applying for an NHS position? If so, you are in the right place – here, you'll find everything you need to know about submitting an NHS job application.
Why Work in the NHS?
The NHS is always on the lookout for new doctors. Positions are increasing in demand, meaning your skills will surely find their place in an NHS department. Plus, the NHS has much to offer its employees, including competitive pay, paid time off, sick leave, pensions, and more.
Of course, while the NHS does need doctors, you still need to put in a lot of effort to qualify for the role. From there, you'll need to nail your job application so that you stand out from the crowd. Use this article to do so!
What is the NHS Looking for in Job Applications?
First, it's important to understand what the NHS specifically looks for in a candidate's job application.
Knowledge about the Job and Trust
The NHS wants to know if their applicants have a genuine interest in both the job and the NHS trust. To prove this in your application, refer to the necessary skills for the role in your application. Refer to the NHS trust's values at some point, too.
Clarity
No one wants to read an incoherent job application. That doesn't mean keeping your CV short or only using a few words in your application. Instead, evidence your experience with clarity and succinctness, still including all the relevant information but making it easy to digest.
Your Value to the NHS
NHS employers want to know what you can bring to the NHS. Do your values align with the trusts? Do you have the determination, knowledge, and clinical skills to improve a department? Showing that you have passion will encourage a trust's HR department to want to hire you.
Where to Find NHS Positions
You have two options when it comes to finding NHS positions. The first is to apply through a medical recruitment agency, which provides additional support with applications, CVs, and sometimes even the relocation process. The other option is applying directly. If you apply directly, here are the websites that display NHS vacancies. A lot of doctors restrict themselves to NHS jobs so note the extra options here which are all worth exploring:
NHS Jobs
BMJ Jobs
Health Jobs UK
NHS Scotland
NHS Wales
Applying for an NHS Position
So, how do you apply on those job sites
Register for NHS Jobs (or any of the other job sites)
Your first step is to register for one of the job sites. It will usually ask you to provide personal details such as your name, date of birth, and location.
Search for NHS Jobs
Using the job search site, search for NHS positions. At this point, it's crucial to look closely at job descriptions to ensure you meet the requirements. Not only will that tell you whether you are eligible for the role, but the job description will also help you structure your application and appeal to the hospital's HR department.
Submit an Application
Once you know you want to apply for an NHS position, you can click through to apply.
These applications will ask you for various details, including personal information, employment history, medical training, hobbies, awards, and more. You will usually have a box to type your answers into – often with a limited word count. These boxes allow you to carefully and concisely demonstrate your abilities in these areas, so make the most of every word!
Remember that your overarching goal is to prove your knowledge, skills, and experience matches the job description, so keep this in mind when filling out the application. Do this, and you'll have a better chance of receiving an interview invitation.
Improve your Chances of Success
To give yourself the best chance of success follow this video guide to the Top 10 Tips for Securing the Perfect NHS Job:
Questions to Ask Yourself Before Submitting an Application
It is important not to rush NHS applications. Before sending it through, here are some questions to ask yourself first:
Are all details correct?
Have you portrayed yourself in the best light?
Have you included all relevant experience?
Is your CV up to date?
Before submitting an application, it's crucial to ensure you're submitting a double-checked application that demonstrates your abilities with detail and clarity, always focusing on your relevant experience.
How to Format Your CV
A high-quality medical CV is essential for securing an NHS post. First of all, you'll need to know how to structure it. We recommend the following order:
Personal Information and Contact Details
Registrations
Memberships
Qualifications
Employment History
Awards, Research, Publications
Continuing Professional Development
Conferences and/or Courses
Teaching Experience
Management Experiences
Procedures
Hobbies and Interests
Two References
Tips for Improving Your CV
Follow a Template Structure
It's important to make it as easy as possible for your employer to find the information that they need so using a tried and tested CV template is one of the best ways to improve your application. Many IMGs choose to download our template CV.
Use a Professional Font and Format
Your medical CV will likely be multiple pages long to demonstrate your experience and knowledge in your medical field. You want to make it easy to read while looking professional, so choose a professional font. It is not the time for experimentation!
Include Only Relevant Information
The NHS trust wants to see whether you'll be a good fit for the role, so avoid adding irrelevant information. Experience in an unrelated field from many years ago likely won't help your application.
What About Using a Recruitment Agency?
As we briefly mentioned previously, you can also use a recruitment agency to apply for NHS jobs. Many IMGs find working with an agency to be greatly beneficial. That's because recruitment agencies can assist you with CV writing, NHS job applications, making connections, interview preparation, and more. Agencies can also guide you on the relocation processes, like visa applications and pre-employment checks. Overall, a recruitment agency will maximise your chance of getting an NHS position, making the process as smooth as possible.
In Summary
Don't expect your first NHS job application to be successful – it usually takes a few attempts before you get an interview and a job offer! Keep applying, and ensure you use all the tips from above. Also, if you can, consider using a recruitment agency, as they can put you in touch with more relevant NHS jobs while guiding you through the application process.
To give yourself the best chance of securing your dream role in the NHS then get in touch and let us do the hard work for you.