Should you Choose Direct or Agency Applications for NHS Jobs?
20 Nov, 2023
15 Minutes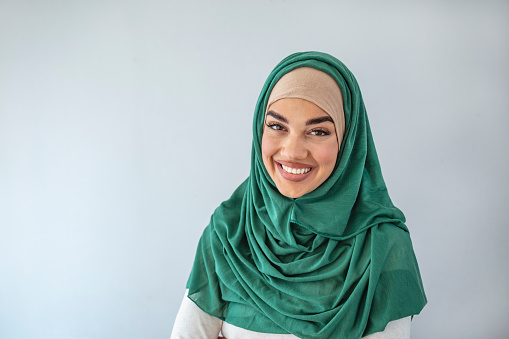 Are you an International Medical Graduate (IMG) looking to apply for NHS roles? If so, it's essential to be aware of the two main avenues available: direct through NHS jobs or by working with an agency specialising in medical recruitment. Distinguishing between these options is crucial because it will help you decide which one is right for you and maximise your chances of securing your desired NHS role.
In this guide, we will discuss the differences between direct and agency and the advantages and disadvantages of both to support you in making an informed decision.
What's the Difference Between Direct and Agency Applications?
The key difference between applying directly and utilising a specialist medical recruitment agency lies in the level of support you receive throughout the application process. When you opt for the direct approach through NHS jobs, you essentially embark on the journey independently. This means navigating the entire application process, from identifying suitable vacancies to managing the documentation and interviews, largely by yourself.
On the other hand, choosing to collaborate with a medical recruitment agency introduces a distinct advantage: a dedicated support system. The agency acts as a partner, expertly guiding you through each step of the application procedure. They work tirelessly to understand your unique qualifications, preferences, and career aspirations. Armed with this knowledge, they connect you with direct vacancies that precisely match your experience and credentials, streamlining your job search and application process.
Advantages of Medical Recruitment Agency Applications
1. Wide NHS Networks
One of the main advantages of using the right agency is its extensive network of influential contacts within the NHS. They possess the knowledge and connections to reach out to the right individuals on your behalf, expediting the process of connecting you with the appropriate professionals. If you choose the right agency, they'll be experts in your chosen specialism with a network of senior managers and clinicians in the departments that you would be best suited to. It's the role of an agent to connect you with those contacts and bring you into the network.
2. Insider Knowledge of Vacancies
If you work with a good medical recruitment consultant, they'll know exactly where the right vacancies are and will be able to narrow down your search quickly. NHS Jobs provides a snapshot of current vacancies, but an effective recruiter will know about upcoming vacancies or those that went unfilled and are no longer being advertised. For example, if you are looking for a role that can offer you exposure to a certain specialism or procedure, or you want to work in a department of a certain size then your recruiter can quickly narrow the search without the need for you to filter through hundreds of job descriptions. This expertise and insight will give you access to more NHS jobs, increasing your chances of landing your dream career.
3. Tailored CV Preparation
Good medical recruitment agencies will provide a template CV that has been tried and tested over thousands of placements across the NHS. You want your application to stand out and tell the right story a recruiter will help you paint the best picture to get the job of your dreams.
This is particularly important for IMG doctors since clinical hiring managers are unlikely to know as much about your native healthcare system or the intricacies of your current post. An agent will know what information a department wants to see and in what order of importance, giving you the best chance to stand out against UK applicants.
Medical CVs are not the most straightforward and require a lot of important information, such as your GMC registration, qualifications, medical work experience, and skills. A medical recruitment consultant will be able to guide you through these requirements ensuring you have all the correct information on your CV.
4. Effortless Applications
Medical recruitment consultants will invest several days liaising with NHS clients to identify suitable opportunities before presenting you with a selection of promising choices. Beyond your discussions with the recruiter, you only need to review the options and decide on the ones that align best with your preferences and goals, making it a seamless process. This process will save you countless hours of filtering through job descriptions, filling in forms and working through multiple online job applications.
5. Interview Guidance
If you choose to work with a specialised medical recruitment consultant with a proven track record, they'll know the questions you're likely to be faced with. They should be providing you with interview materials like preparation questions as well as a full mock interview over Microsoft Teams.
Finding a medical recruiter that concentrates on your specific field of medicine is particularly important here since they will have hosted hundreds of interviews across the NHS. This will give them insider knowledge of the types of questions and scenarios that you are likely to expect in your real-life interview.
6. Negotiation and Contract Expertise
If it's your first job in the NHS, you probably won't have seen an offer letter before, and you might have questions about the terms of your employment, like notice periods, entitlement to annual leave, or pension schemes.
You'll also want someone to represent you in negotiating the best possible salary and package. When done directly, the process can be slow, and many people find it an awkward situation to be in. A medical recruitment consultant will know the right questions to ask and the right people to pose them to, increasing the chances of landing an employment contract that suits you. It's often the case that recruiters will be working on a commission based on a percentage of your salary and package so it'll be in their best interests to work hard for you.
7. Relocation Support
The best agencies invest heavily in their candidate relocation offering. There are even one or two where you can expect a dedicated relocation executive to guide you and your family through your visa applications and pre-employment checks and handle all the logistics of moving to the UK.
BDI Resourcing provide relocation concierge services for doctors that accept posts through them however, we also offer online support and guidance completely free of charge for anyone. For more information on the Health and Care Visa required for international medical graduates looking to relocate to the UK, discover our insightful guide, Health and Care Visa Step by Step Application.
---
Disadvantages of Medical Recruitment Agency Applications
1. Ethical Recruitment Constraints
The Code of Practice for International Recruitment ensures that some developing countries should not be targeted when recruiting healthcare professionals. The World Health Organisation (WHO) sets out the list of countries. The countries listed have a UHC Service Coverage Index that is lower than 50 and a density of nurses, doctors, and midwives that is below the worldwide median (48.6 per 10,000 population).
It also sets benchmarks for excellence in recruitment practices to ensure fairness and equality throughout. It's brilliant from an ethical standpoint, but it means agencies can't help everyone who is looking for their latest NHS role.
It is important to note that agencies who still offer their services to doctors in red-list countries will be unregulated and off-framework organisations which should be avoided. Also, crucially, the list doesn't prevent individuals from those countries from applying independently of their own accord for NHS jobs in the UK.
You can find the full list of countries here.
2. Choosing the Right Agency
If you're a qualified doctor, you're probably receiving numerous inquiries from recruiters, given the high demand for your skills. On the other hand, if you're an international medical graduate new to dealing with medical recruitment agencies, you might be uncertain about how to distinguish the trustworthy and regulated agencies worth collaborating with. Navigating this landscape can be daunting, as you will have numerous options that boast various claims and services.
The next section of this article provides some useful guidance on how to tell a good medical recruitment agency from a bad one!
3. Limited Assistance for Certain Doctors
The NHS often relies on agencies to assist in filling challenging positions, typically those at a higher seniority level or within specialised niche fields. If you're a junior doctor with limited postgraduate experience, you might discover that agencies aren't particularly beneficial for your job search. This is primarily because the NHS incurs costs when they engage recruitment agencies, so they tend to avoid using them for roles that already attract a large number of applications.
4. Varied Service Quality and Ability
Smaller agencies, while being able to offer excellent service, often have more restricted networks within the NHS, sometimes collaborating with only a select few NHS Trusts, typically those in their local vicinity or where they hold preferred contracts. Consequently, their offerings to you tend to be rather limited.
On the other hand, larger agencies boast a wealth of testimonials, reviews, framework recognition, awards, accreditations, a strong online presence, and a substantial team. All of these aspects give you the confidence that they can present you with diverse options for NHS roles that meet your needs.
Before we move on to the advantages and disadvantages of direct applications for NHS jobs, let's look at several key questions to ask if you choose the medical recruitment agency path.
---
How to Select the Right Medical Recruitment Agency
When evaluating different medical recruitment agencies, consider asking the following questions to make an informed choice:
What Level of Support Do They Provide?
Determine the extent of support offered by the agency. Ideally, you want an agency that assists with both the NHS recruitment process and relocation support. Explore their website and reach out to their representatives to understand how they can assist you.
What's the Feedback from Other IMGs?
A quick way to gauge an agency's reputation is to examine reviews. Positive feedback from other International Medical Graduates is a good sign. Look for reviews on platforms like Google and Facebook, and check for testimonials on their website.
Are They Part of any NHS Frameworks?
Procurement frameworks are essential in NHS supplier selection. Find out if the agency is part of any of these prestigious agreements. Different NHS Trusts utilise various framework agreements, so agencies participating in multiple frameworks will give you access to the most jobs. Agencies that have no framework presence are only allowed to work with the NHS in very rare circumstances so you should be very wary of working with these unregulated providers. Notable frameworks include those offered by Health Trust Europe (HTE) and Crown Commercial Services (CCS).
Are They a Member of the Recruitment Employment Confederation (REC)?
Membership in the Recruitment Employment Confederation (REC) indicates that the agency adheres to set standards and ethical guidelines in recruitment. They are also tested and audited regularly to ensure their compliance with certain legal standards. This is an important factor to consider.
How Many NHS Trusts Collaborate with the Agency?
The number of NHS Trusts an agency collaborates with can affect the diversity of job vacancies they can offer. While this information may not always be readily available, review sources like their reviews, testimonials, and website content for insights. You can often get a good idea by simply looking at the sheer number of vacancies that they are advertising on their website - that said, keep in mind that agents will often fill posts with their active candidates, so not all of their jobs make it out to advert.
Do They Follow Ethical Recruitment Practices?
The NHS Employers' International Code of Practice for Ethical Recruitment emphasises transparency and fairness in overseas recruitment. Agencies adhering to these principles uphold high standards. Ensure that the agency follows this ethical code. You can read more about it here.
Keep in mind that any agency agreeing to represent you from a red-list country will be unregulated, off-framework and unethical. Whilst this might seem appealing if you're in a red-list country, you are running many risks which you should weigh up before proceeding.
What Awards and Accreditations Do They Hold?
Awards and accreditations demonstrate that an agency has been recognised and complies with government standards. Look for quality improvement standards like ISO9001, commitments to sustainability such as ISO14001, Carbon Reduction policies, and trade awards.
Is Your Agent Knowledgeable?
Effective agencies invest in training their team. Seek out specialist medical recruitment and relocation executives who are experts in their respective fields. If you're assigned a recruiter, evaluate their knowledge by the questions they ask and how well they align with your expectations. Be equally wary of agents that promise a lot but deliver very little!
Are They Charging You a Fee?
Be aware that it is illegal for recruitment agencies to charge job seekers fees in the UK; employers cover these costs. If a recruiter asks for payment for their services, politely decline and avoid further contact with them.
Next, let's discuss the advantages and disadvantages of direct applications.
---
Advantages of Direct Applications
1. Simplified Application Process
The NHS jobs website features an extensive catalogue of job openings, and the application process is straightforward, with all steps conveniently managed in one place.
2. Job Alerts
With the NHS jobs website, you can set up job alerts, ensuring you receive notifications about new vacancies wherever you are. These alerts enable you to promptly apply for NHS roles that match your preferences and expertise while reducing the risk of overlooking job postings and missing out on opportunities.
3. Detailed Job Descriptions
Every vacancy listed on the NHS jobs website comes with comprehensive descriptions, assuring that you make informed choices and apply for positions that align with your preferences and qualifications.
---
Disadvantages of Direct Applications
1. Limited CV and Interview Support
You will be responsible for creating your own CV and ensuring you include all the NHS requirements, such as your qualifications, GMC registration details, skills, and personal details. Creating a medical CV can be tricky and requires a lot of attention, and with direct applications, you don't get the support you would with a medical recruitment agency.
You would also have to prepare for your NHS interview by yourself. While there are resources online, and you can ask other professionals for advice, you won't get that same level of dedicated support for preparing for your interview as you would from an expert medical recruitment consultant.
2. Lack of Relocation Support
If you choose not to work with an agency, you won't have access to the additional assistance typically provided for relocation. This means you'll need to manage the relocation process independently, including visas and pre-employment checks, which can be quite a stressful endeavour when carried out alone.
3. Intense Competition for NHS Jobs
NHS job postings attract a high volume of applications, with both International Medical Graduates and UK doctors vying for positions. Consequently, applying through this channel entails stiff competition. Unfortunately, the sheer volume of applications sometimes results in delayed or even no responses after submitting your application.
By using a specialist medical recruitment agency, you are guaranteed to get a response to whether you were successful or not. In addition, if you weren't successful, the medical recruitment consultant can provide feedback and advise you on the next steps in your NHS job search journey. That level of support doesn't come with direct applications.
---
The Consensus of Direct vs Agency Applications for NHS Jobs
The choice between agency and direct applications for NHS positions is a decision that should be based on your individual needs and circumstances. Each approach has its distinct advantages and disadvantages.
Agency applications offer a multitude of benefits, including extensive connections across the NHS, access to hidden job vacancies, expert assistance with CV preparation, applications made on your behalf, interview preparation, and support in negotiating and understanding employment contracts. Additionally, the best agencies provide relocation support, helping you navigate the complexities of moving to the UK.
However, it's important to be cautious when selecting the right agency, as the industry can be competitive and varied, with not all agencies offering the same level of service.
On the other hand, direct applications through the NHS jobs website provide an easy and accessible way to explore job opportunities. You can receive job alerts, ensuring you stay informed about new vacancies. Job descriptions are detailed, helping you make informed choices about the positions that suit your qualifications and preferences.
Nonetheless, direct applications have their downsides, including the lack of support with CV creation, interview preparation, and relocation. Additionally, you may face intense competition, making it possible that you won't receive timely responses to your applications.
Ultimately, the choice comes down to your individual preferences, needs, and the stage of your medical career. By considering the advantages and disadvantages of both agency and direct applications, you can make an informed decision that best aligns with your goals and circumstances. Regardless of the path you choose, the NHS offers a wealth of opportunities for healthcare professionals looking to contribute to its vital work.
If you are ready to apply for the latest NHS roles, then follow our 10 Tips for Securing the Perfect NHS Job or check out our video below:
We can be Your Supportive and Expert Medical Recruitment Agency
At BDI, we pride ourselves on our outstanding track record of assisting doctors and international medical graduates from across the globe to find their dream NHS job. We have built up extensive knowledge and experience to guide you through the process, from writing your medical CV to your interview to starting your life in the UK. We'll be with you every step of the way.
Contact the team today and find out how we can support you.