Temporary Accommodation for IMGs
08 Mar, 2023
10 Minutes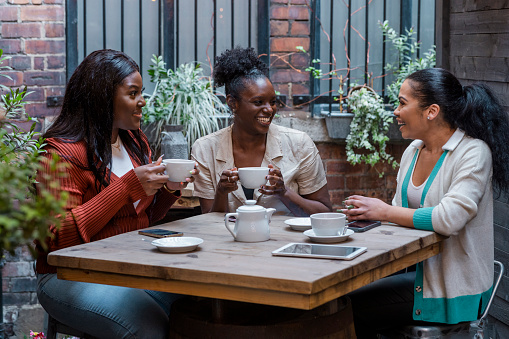 So, you have gone through the process of applying and interviewing for an NHS role and have been accepted. Congratulations! This part of your relocation journey is both exciting and stressful. After all, there's a lot to organise, including the type of accommodation you'll stay in upon your arrival in the UK.
Most IMGs don't automatically move into a rented or owned property. Without all the documentation you need for that process, you'll first need to organise temporary accommodation.
Temporary Accommodation When You First Arrive
When you first land in the UK, you won't have your biometric residence permit, which is necessary for renting. Plus, you won't have had the opportunity to view rental properties. Due to this, you'll need to find temporary accommodation for the first couple of weeks. There are three common options: Air BnB, hotel, and NHS hospital accommodation.
Many IMGs choose the hotel option. That is because it's easy to book a hotel in the UK; most people do it online on one of the most popular hotel comparisons websites, such as Booking.com, Trivago or Kayak. However, you can also book directly on a hotel's website. A hotel can be good for cleanliness and space, but remember that they are expensive, especially when staying there for weeks!
An alternative option is Air BnB. Air BnB can provide more affordable accommodation, depending on the location and when you book. Plus, many of the homes on Air BnB offer a private kitchen, so you can cook during your stay and control your diet (instead of relying on takeout and delivery).
Lastly, there's the option of NHS hospital accommodation, which you should enquire about when applying if you're interested. This type of accommodation is limited. Plus, it only really works for IMGs travelling alone, as it usually involves sharing a kitchen and bathroom with others.
In this short video Lili shares her experience of finding accommodation for hundreds of doctors who have made the move to the UK:
Securing a Short Hold Tenancy
Most rental agreements in the UK are short-hold tenancies. These contracts can last for many years despite being named 'short hold', with a minimum stay of six months. You will either sign a contract privately with a landlord or a letting agency.
The best way to find a property to rent is online on popular websites such as Rightmove or Zoopla, where landlords place their advertisements for properties. You can browse by location and other details, such as the number of bedrooms and price. You can also book viewings on these websites, which is an important part of acquiring a rental property! When browsing online and viewing in person, here are some things to consider:
Location
You'll want to live somewhere close to the hospital you're working at for your convenience, so consider location when looking at rental properties. Don't just look at distance, either – look at the transport links from the property to the hospital.
Price
Of course, price plays a big part in your decision. Generally, keep the cost of monthly rent at 30% of your income.
Size
Are you moving with a family, or by yourself? If you have a family with children, you'll likely want a spacious house, perhaps with a garden. However, you might be perfectly content with a one-bedroom flat if you're alone.
Restrictions
Some rental properties have restrictions, such as no children, pets, or smokers. So, if you have children or a pet with you, or you are a smoker, you'll need to ensure that doesn't go against the rental agreement.
Safety
When viewing properties, keep in mind how safe they are. Does it meet safety regulations? For example, is there a carbon monoxide detector? These are questions you'll need to answer before signing a tenancy agreement.
Signing a Tenancy Agreement
It's important to be absolutely sure of the rental property before signing an agreement. Make sure you have viewed it and spoken with the landlord prior (the landlord is often present at the viewings). That way, you can be sure it's the right property for you.
You'll need to carefully read the terms and conditions before signing the agreement. It will go into details like what is expected of you (such as quiet living), how much rent you'll pay, and any restrictions. If you have any questions, you can discuss that with your landlord or estate agent.
Once you have signed a tenancy agreement, you'll then need to present certain documents, which include the following:
Proof of ID
Right to Work Documentation
Biometric Residence Permit
Proof of Salary
Bank Account
Credit History
All of the above will be necessary for securing a property rental.
What Happens After Signing a Tenancy Agreement?
The tenancy agreement is a legally binding contract. All of the information you need about what is expected of you as a tenant – as well as what you can expect from the landlord – will be written there. Once you have signed, the contract will be in place, and you can prepare to move in!
The Fees
Of course, you'll have the rent to pay, which will be established before signing the agreement. There are other fees, too. For example, you'll have to give a security deposit before moving in, which is usually around 4 or 5 weeks of rent. The landlord will hold this security deposit until the end of your tenancy, at which point they should return it (unless there is damage to the property).
On top of that, you'll also pay council tax and utility bills for the property. The amount you'll pay for council tax will depend on your location and band, with the average household paying £1,493 per year in 2022-2023.
You can usually shop around for other tariffs for utility bills to find the best value. You'll do this for gas and electricity, as well as broadband (internet).
What About Buying a House?
Buying a house is a little lengthier and more complicated than securing a rental property. It's something you might want to do after a couple of years of living in the UK. To buy a house, you'll need to save for a deposit, build a good credit history, find your ideal property, and then secure a mortgage. You'll also need to use a conveyancer for the legal process after an offer of yours is accepted.
In Summary
When you first arrive in the UK, you will need to find temporary accommodation such as a hotel or Air BnB. After securing your biometric residence permit, you can then go through the process of finding a rental property – websites like Rightmove and Zoopla can help you with that! Always remember to read the tenancy agreement carefully and always ask questions if you have any concerns. Ask people who have lived in the UK for a while for advice if you aren't sure about some of the terms.
Once you have your GMC Registration and you're ready to move to the UK let us know and we'll be happy to give all of our support and guidance as well as keeping you informed about all the best job vacancies from the NHS.