Professional Registration (GMC) Checks for NHS
06 Mar, 2023
8 Minutes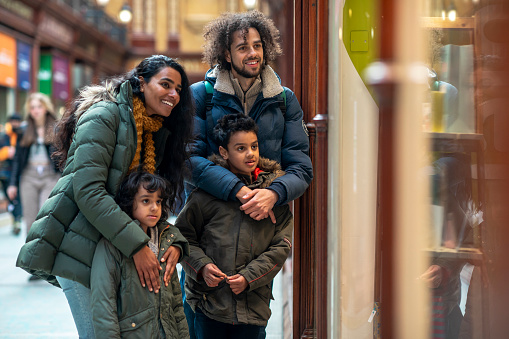 Have you been offered a job working in the NHS? If so – congratulations! That's a commendable achievement, as it shows you've put a lot of work into gaining the necessary training and qualifications to work as a doctor in the UK.
At this stage, you will already be on the GMC register and likely ready to start your new role. However, your NHS trust must complete a couple of pre-employment checks first. These checks ensure you are who you say you are and are suitable for the position. One of those checks involves your professional registrations - in this case your GMC.
What is the GMC Register?
The GMC register is a register in the UK that all doctors need to be on to prove their licence to practise medicine. As an IMG, you must apply and get on the GMC register to move to the UK and work for the NHS. This will involve either passing the PLAB tests or doing a postgraduate qualification. You'll also need to prove your English Language skills – many IMGs choose the IELTS or OET route for this.
Why is GMC Registration Important?
GMC registration is essential as it ensures all doctors in the UK meet the same set of standards, that they are suitable for the role and can provide excellent care to patients. As an IMG, being on the medical register is a simple way to prove that you are the right person for the NHS position. You won't be able to start an NHS position without it.
For IMGs, here is what being on the GMC register proves:
Relevant Qualifications
To get GMC registered, you will need to prove your primary medical qualification as well as your PLAB test results or postgraduate qualification. The GMC will verify these.
English Language Skills
Being on the GMC register proves you have the English language skills to work as a doctor in the UK.
ID Check
To get on the GMC register, you will have to go through an ID check upon arriving in the UK.
As you can see, being on the GMC register provides multiple assurances to your NHS trust – particularly regarding qualifications.
The Process of the GMC Professional Registration Check
The first step of the GMC qualification check involves adding your NHS trust to your GMC account. You can only do this once you have received a conditional offer from an NHS employer.
To do this, log into your GMC account, go to "my registration", and then choose the option to add the designated body – at this stage, type in your NHS trust's name.
While the GMC will notify the NHS trust of this, there is still a chance they will ask for your information to check your name on the medical register. In this case, you will need to provide your NHS employer with the following:
Your GMC Reference Number
Your Given Name
Your Last Name
Your Gender
With this information, the NHS trust will be able to check that you are on the medical register, which will, in turn, prove you have the necessary qualifications for the role. It's all about having the assurance that you meet the standards.
You may also be asked to provide your GMC registration certificate as well as original certificates from your primary and postgraduate degrees. Whilst being on the GMC register indicates that these have already been verified it is a good idea to keep everything handy just in case.
What is the Medical Register?
Once on the GMC register, you get automatically added to the medical register. The UK medical register is a list of all doctors in the UK, including GP doctors and specialist doctors. It doesn't include only the doctor's names – it also contains relevant information, such as training, qualifications, and registration status. As soon as you are on the medical register, this information will be public on the GMC website.
As the medical register is public, that means your new NHS employer can search for you on there, either using your GMC reference number, given name, last name, and/or gender. They can do this to complete GMC qualification checks.
If you are an IMG becoming a GP or specialist doctor, there is an option on the medical register to search for those specific types of roles.
What Happens if You Don't Meet Requirements?
The chances are that you will have no issue proving your GMC qualifications once you have received an NHS offer. However, in the unlikely situation where the NHS trust finds that you are not GMC registered or that your qualifications don't match their expectations, then you are likely to be withdrawn from the role. Keep in mind that all NHS job offers are conditional until pre-employment checks are completed. If those pre-employment checks aren't passed, there will be a withdrawal of the provisional offer of employment.
To avoid this situation, ensure you get GMC registered as soon as possible and always be honest in your NHS job applications.
Staying on the GMC Register
Once you are on the GMC register, you will stay on it so long as you keep your registration fees paid. However, every five years, you will need to ensure you still meet the same good standards to stay on the GMC register if you want to carry on working for the NHS – this is called revalidation.
For GMC revalidation, you'll need to prove that you have up-to-date medical knowledge, that you are fit to practice, and that you can still provide excellent care to patients. The way to do this is through annual appraisals. These appraisals involve a meeting between you and a colleague, where you provide examples of your work and go over your development. You will also highlight areas you can improve.
Ultimately, it's up to the GMC whether you get revalidated or not.
In Summary
The GMC register includes every doctor in the UK and is a requirement for IMGs to start working for the NHS. Fortunately, being on the GMC register provides an easy way for IMGs to prove their qualifications. By simply providing some simple information, your NHS trust can quickly search for you on the medical register to confirm you have the suitable qualifications to work in the position.
That's not where the pre-employment checks end, though. Another essential part of the process includes identity checks for IMG doctors, which we discuss in the next article.
If you've got your GMC registration but still not secured your first NHS job then let us know and we can help you with CV and interview preparation as well as updating you with all the latest job opportunities.