Health and Care Visa for IMGs
25 Feb, 2023
10 Minutes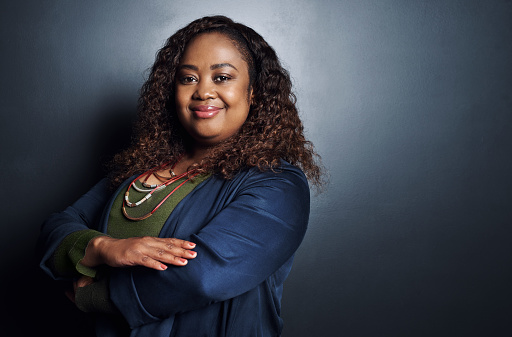 #Are you an international medical graduate who has received an offer from an NHS trust? If so – congratulations! The chances are you are feeling quite excited and perhaps a little nervous about the process of moving. One big question you likely have is, "which visa will I need?"
As an IMG doctor starting a new job at an NHS trust, you can get the Health and Care Visa, allowing you to live and work in the UK.
What is the Health and Care Skilled Worker Visa?
The Health and Care Visa is relatively new, replacing the Tier 2 Visa in August 2020. The main reason for this shift was to encourage more overseas medical professionals to move to the UK.
The visa is a type of Skilled Worker Visa that covers most medical professions, granting access to living in the UK. So, as an IMG doctor beginning an NHS career, you will fall under that category.
Health and Care Visa vs Skilled Worker Visa
The main difference between a Health and Care Visa and a Skilled Worker Visa is that the former is specifically for health professions, including medical doctors. Due to this, the Health and Care Visa provides extra benefits, as the NHS wants to attract more skilled medical professionals from overseas.
One of the significant benefits of the Health and Care Visa (compared to the Skilled Worker Visa) is that it has reduced fees. For example, the application fee for the Health and Care Visa is £284 for up to three years, whereas it's over £1k for the Skilled Worker Visa. On top of that, those using the Health and Care Visa don't have to pay the health surcharge (usually £624 per year) to gain access to NHS medical care upon arriving in the UK.
As well as the cost-saving benefits, the Health and Care Visas also get prioritised by UKVI, which means they get fast-tracked. So instead of waiting the usual 8-20 week wait that comes with other UK visa applications, you only have to wait three weeks when you apply for the Health and Care Visa.
Eligibility and Cost
Health and Care Visa for Up to Three Years: £284
Health and Care Visa for More than Three Years: £551
To be eligible for the Health and Care Visa, you must:
Be a doctor, nurse, or medical professional
Have an eligible job lined up in the UK
Have a UK employer approved by the Home Office
As an IMG doctor with a job lined up in the NHS, you are more than likely eligible for this visa, as the Home Office always approves NHS roles. You just need to ensure that the role offers a minimum salary of £20,480 which covers all full time doctor salaries at present.
Applying for the Health and Care Visa
You can apply for this visa online by starting an application on the government website. You'll get asked various questions, from your personal details to your family's. Also, you will need certain documents, including:
Certificate of Sponsorship
The NHS trust will provide the CoS – you'll need the reference number from this in your visa application.
Proof of English Language
As an IMG, you will have likely taken the OET or IELTS for your GMC Registration, so you can use that registration to prove your English language skills to the home office too.
Documents About Employer
You'll need documents showing the sponsor licence number, occupation code, and job title with the salary. Some of this will be on your certificate of sponsorship and you can also use your offer letter as a point of cross-referencing.
You will also possibly need the following:
Evidence of Finance
You will only need evidence of finance if your NHS sponsor did not tick the maintenance box on the Certificate of Sponsorship. If that's the case, you'll need to prove you have a minimum of £1,270 in your bank account for 28 days.
TB Results
You only need to prove TB results if you are from certain countries – check here to see if yours is included. If you need to get a TB check, you will attend an appointment where you'll get a chest x-ray, which will take between one and three hours. If the results are inconclusive, you'll do another test with sputum samples. Once you receive the results that you don't have TB, the document will last six months.
Criminal Record Certificate
For most NHS jobs, you'll need a criminal record certificate from any country you've lived in for more than 12 months over the past ten years.
How Long Does the Visa Application Take?
As the Health and Care Visas get prioritised by the UK Visas and Immigration (UKVI), you can expect to only wait up to three weeks after sending in your application with all the necessary documents (including a Certificate of Sponsorship).
Getting a Faster Decision
You can speed up the process if you are in a rush. The Priority Service costs £500 (inside the UK) or £250 (outside the UK) and ensures your application receives a decision within five working days. The Super Priority Service costs £800 (inside the UK) or £956 (outside the UK) and takes just two working days (maximum). Note that the priority service costs are in addition to the main application fee.
What About Family Members?
If you plan on bringing family members to the UK, they will join you as dependents and need to complete their own visa applications. Dependents count as:
Partners (through marriage, civil partnership, or living together for two years)
Children under 18
You will need to provide evidence of these relationships on your application. Also, your dependents will need your application number when filling out their own visa forms, as they will need to use it to apply.
If you need to show financial evidence, you will need an extra £285 for a partner and £315 for a child. For each extra child with you, you'll need an extra £200 each time.
What Happens After Receiving Confirmation?
After receiving confirmation that your visa has been accepted, you can start to move to the UK! Of course, you will have a couple of extra responsibilities in the UK, with one of the main ones being picking up your biometric residence permit – usually from a UK post office.
In Summary
The Health and Care Visa allows you to live and work in the UK as an NHS doctor. Due to the fact that the NHS wants to attract more overseas doctors and nurses, it gets prioritised by the UKVI, meaning you don't have to pay as high a fee as other visas. Plus, the application is fast-tracked.
Do you want to learn more about how the Health and Care Worker Visa works for your dependents? If so, keep reading; we cover that in the following article.
If you are considering a life in the UK and would like to know more about your options to work as a doctor in the NHS then please reach out to us and we'll be happy to guide you further