NHS Employment Checks checklist
30 Jan, 2023
10 Minutes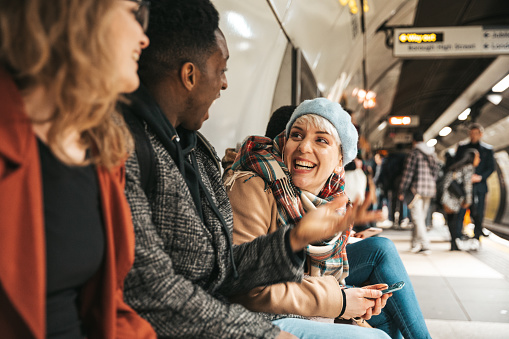 Before relocating to the UK, there are several things you must consider. As well as understanding the UK cost of living, moving costs, and financial assistance available, you must also familiarise yourself with what you need to do once you receive that exciting NHS acceptance letter.
After receiving the letter and sharing the news with your loved ones, it's time for the more serious stuff, such as acquiring you have all the necessary documents, ensuring you get security clearance, and looking into financial assistance (such as NHS relocation packages). It's a long checklist (after all, you are moving to another country!), but you'll feel far better and more settled with the move once you have organised everything.
To help you take the proper steps after you've received your offer approval, we've compiled a checklist of all the documents you'll need. Get all this sorted out as early as possible, and you'll find the transition much smoother.
Identity Check
Before relocating to the UK as an NHS doctor, you must prove you are who you say you are. To do that, you will need one of the following:
One Form of Photographic ID alongside Two Documents Confirming Your Address
Two Forms of Photographic ID and One Document Confirming Your Address
In total, you'll need three documents; either two forms of ID with one proof of address or one form of ID with two documents proving your address. Make sure you use original copies. For your photographic ID, your passport works well.
These should be the first documents you organise – you should already have these in your home, so this part should not cause too much hassle.
Registration and Proof of Qualifications
This next part takes a little more work – you need a regulatory body to check that you are registered and fit to practice as an international medical graduate in the UK. This is to ensure you provide the best possible medical care to all patients, and that all NHS workers work to the same high standards. Here is what you will need for this:
Certificate Number
Qualification Documents (MBBS certificate and/or Royal College Certificates
Employment History and Reference Checks
Next, your new employer – the NHS trust you'll be working for – will need to check your employment history. That means getting references from your past employers. There are two options here – either you can provide the relevant contact details to the NHS trust so that they can contact them, or you can acquire letters from your previous employers.
Do you have any employment gaps? If so, now is the time to address them. You'll need to explain the cause of any gaps to your new employer. For example, you might have taken time off work for maternity leave or travelling.
Checking Your Right to Work
To complete your IMG relocation, you need to prove your right to work in the UK. This part comes in several stages; you'll need your CoS, health and care skilled worker visa, vignette, and biometrics resident permit.
The first stage is the certificate of sponsorship. When applying for this, you will need your passport, proof of address, referee details, GMC registration, and police clearance certification.
Next, it's time to apply for the health and care skilled worker visa, which is the visa that allows you to live and work in the UK as an NHS doctor. To obtain this, you'll need a police clearing certificate, proof of English knowledge, CoS, tuberculosis certificate (if necessary), and proof of name change (if applicable).
Once you've done that, you must attend your biometrics appointment, which will give you your vignette stamp and then your BRP. During the appointment, your fingerprints will be taken along with your passport. Then, you'll receive your passport back, as well as your vignette stamp and BRP. All of these documents are essential to prove your right to work in the UK. Usually, you can collect your BRP ten days after arriving in the UK.
Work Health Assessments
Before working for the NHS, you must prove you are fit and healthy enough so that you don't spread infection or illness while at work. To do this, you will attend an Occupational Health Appointment in the UK. During this appointment, expect to discuss your medical history – you'll need to disclose any medical issues you may have, as well as any hobbies or interests.
Criminal Record Checks
The last step involves checking your criminal history. This will be checked in any country you've lived in for more than twelve months during the previous ten years. So, if you've lived in one place for the past ten years, it will only get checked there. However, if you've moved around, your criminal history will be checked anywhere you stayed longer than a year.
Then, that's it! The post-offer checklist for moving to the UK as an NHS doctor is complete. Of course, there are other things you'll need to organise once you land in the UK, such as transport and settling in, but you can rest assured that – if you follow the above steps – you have the necessary documents to prove you can enter, live, and work in the UK as an NHS doctor.
What Next?
Collecting documents is only one part of IMG relocation. After arriving in the UK, you must focus on settling in. You might find this part easy, or it may take some time to adjust.
It's a sensible idea to get to grips with the living costs in the UK. You'll need to pay for your accommodation, internet, driver's license/car, and general spending. Keep in mind that there is currently a cost-of-living crisis in the UK, which means high levels of inflation. If you're worried about the cost of relocation, the NHS offers care packages to many of its selected candidates. Often, these relocation packages include coverage for visas, transport, accommodation, and more. It makes affording the cost of relocation much easier for international medical graduates.
There's also the hurdle of getting used to the UK's culture. Depending on where you are from, adapting to this new culture might take some time. At BDI resourcing, we have plenty of helpful information for relocating IMGs to make the transition process as smooth as possible. Our mission is to get the right people in touch with the right NHS jobs, all while making the act of relocating a straightforward one.
If you're stuck with your pre-employment checks then your HR representative in the NHS will usually be your first point of contact however if we can help at all then please send us an email and we will be happy to help.