Overview of NHS Pre-Employment Checks
06 Mar, 2023
10 Minutes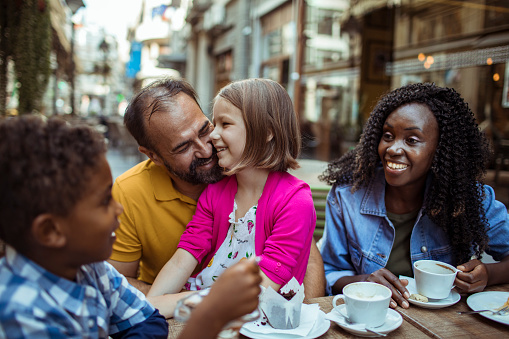 Once you have got to the stage where an NHS employer has offered you a job, you are nearly ready to begin your life in the UK working for the NHS! There are just a couple more steps, including the essential pre-employment checks.
These pre-employment checks are necessary by law, so you will have to go through each before starting your first day in your new healthcare role. These checks prove your right to work, your qualifications, your identity, and whether you are fit to practice.
The Importance of Pre-Employment Checks
The NHS needs to be rigorous when hiring new employees. These checks are so crucial because they prove you are who you say you are – that you have the qualifications, training, and experience to safely work for the NHS. It's all about assurance. They were already impressed with you at the interview, so now they want to check that everything is in order and that you are the person they want to hire!
In essence, with each of the six pre-employment checks, the NHS confirms you are suitable for the role. This video gives you all the headlines or you can read on for the full story:
The 6 Pre-Employment Checks
In total, there are six pre-employment checks you must complete as an IMG wanting to start your NHS role.
Identity Checks
One of the most important checks is proof of identity, which ensures you are who you say you are and not somebody impersonating or committing a criminal offence. Completing an identity check is relatively simple. You'll need either:
One form of photographic ID with two documents proving your address
Two forms of photographic ID with one document proving your address
Some common forms of ID you could use include your passport, biometric residence permit, and full driving license. For proof of address, utility letters and bank statements work well.
In exceptional circumstances where you can't provide the above, you can offer to provide two forms of non-photographic ID with two documents proving your address. You'll also need to provide a passport-size photo of yourself.
Right to Work Checks
To work in the UK, you'll need to get a visa (as an IMG, this will likely be the health and care skilled worker visa). As part of the pre-employment checks, you must prove your right to work. Fortunately, this has been simplified in recent years with a right to work share code.
To prove your right to work, you just need to log in to the UK government website and request a right to work share code. Once you have it, share it with your NHS employer, and they can check your immigration status, including the type of work you can do and how long for.
Registration and Qualification Checks
Your NHS employer will need to check your qualifications to determine that you qualify for the medical position. They can do this by checking your GMC registration. By giving your GMC reference number, they can look you up on the medical register to confirm your qualifications. This will assure them that you have the skills and knowledge to work well in the role.
Employment History and Reference Checks
To check your employment history, your NHS employer will ask for references. You should give three references from the last three years. Once they follow up with these references, it will prove your employment history and capability as a medical worker.
Keep in mind that you should always confirm with your referees that you can use them for your references first!
Criminal Record Checks
You'll need to go through a DBS (Disclosure and Barring Service) check before working for the NHS. This proves your criminal history and is different to police clearance certificates. To complete a DBS check, you'll need a form of ID, proof of address, and your national insurance number. Your NHS employer's HR department will instruct you on applying for the DBS check, which usually requires filling out an online form.
Occupational Health Checks
Occupational health checks are organised by the Occupational Health Department and are used by the NHS to prove that you are fit to work. The process involves filling out a questionnaire in which you'll state whether or not you have a medical condition. If you do, you might need to attend a medical screening where you'll see or speak with a nurse or physician. The purpose of the health check is to ensure the workplace is safe for you. If necessary, adjustments will be made to ensure your work environment is safe.
Making the Pre-Employment Checks a Smooth Process
You want to complete the pre-employment checks as quickly as possible so that you can finally start your first day at your new healthcare job. To do that, you should always have your original documents on hand to pass on to your employer. On top of that, keep in touch with your NHS employer and always be available to contact in case anything needs confirming.
The process should not take too long, but it will take longer if your employer needs to follow up for more information. Ask your employer to keep you updated.
What Happens Once You Complete the Checks?
Passing the checks means you can finally start your NHS job – so congratulations! It's a big step and one you are likely a mixture of excited and nervous about.
So, what are the processes after starting your first day? Here is what to expect from your induction, as well as some more responsibilities you must consider when beginning your NHS position:
Induction
Once you start your NHS job, you'll go through an induction period. There is a standardised induction period that all NHS trusts follow, which covers things like the welcome, IT systems, language and communication, and professional practice. The overall goal is to ensure you feel welcome in the department and in the know about how everything is run.
Indemnity Insurance Cover
Indemnity insurance is coverage for cases of medical malpractice and clinical negligence. While the NHS bodies and organisations cover the NHS professional indemnity, you might consider protecting yourself further with extra coverage. Popular schemes such as MDU and MPS are excellent for providing coverage and support in these types of cases.
Life Support Courses
Many NHS trusts offer life support courses as a mandatory part of working there. There are many different types of life support courses, including the common ones like Basic Life Support and Advanced Life Support, as well as more specialised courses like the Neonatal Life Support course. Doing a life support course within the first six months of working for the NHS is a good idea. Keep in mind that any life support course you did in your home country will likely not count in the UK – you need one that the Resus Council supports.
In Summary
Getting an offer from an NHS trust is only the first step. From there, you'll need to complete the six essential pre-employment check standards set out by NHS Employers that ensure you are who you say you are and are fit to work. Even once you start your new job, you're (fortunately) not thrown into the deep end, as you'll go through an induction period that ensures you feel confident and welcome in the role.
If you're reaching the final steps on your journey to working in the NHS and would like to know more about the latest job opportunities then contact us and we'll be happy to guide you.