NHS Reference Checks for IMG Doctors
06 Mar, 2023
8 Minutes
Before starting your new NHS job, you must go through a few pre-employment checks first. The...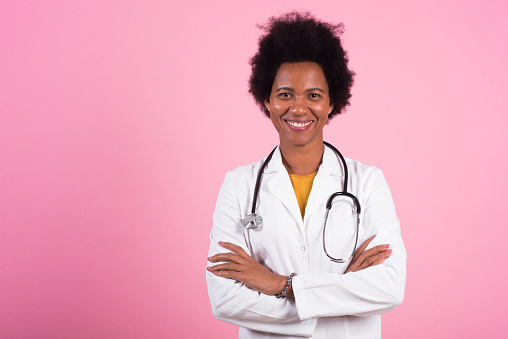 Before starting your new NHS job, you must go through a few pre-employment checks first. These ensure you are suitable for the role and that all the information you have provided is accurate. One check your NHS trust is likely to do is a history and reference check, which will involve them verifying your reference information. Doing this lets them understand more about you as a new employee, such as your work history, training, and volunteer work.
Why Are They Important?
While not essential from a legal standpoint, having references on your CV is crucial for a successful application. Not only that, but it will also be necessary for the pre-employment checks that take place after you have attended the NHS interview and been offered the position. At this stage, the NHS trust will want to confirm your work history by contacting your references.
This pre-employment check is important because it ensures you have the necessary work background to perform well in the role; your new NHS employer wants to verify the information you have provided so that they know you have the skills for the work. Plus, it will give them more insight into your character and work performance, as they'll seek out information such as why you left employment and if you went through any disciplinary action.
Types of References You Need
So, what type of references do you need? You'll likely need to provide at least three references from the past three years. If you have worked at only one medical practice during those three years, you can seek three references from there.
The quality of these references matters – it shouldn't just be anyone in your previous healthcare department. Ideally, each of these references will be from clinicians or consultants you worked directly under during your employment. Their senior role will make their assessment hold more weight, and the fact that they worked directly with you is necessary for a reliable reference.
When To Show a Reference
It's common practice to place references at the end of your CV. However, references will only be asked for by an NHS employer after the interview process. At this stage, you can give more information about the reference, and your new employer will follow up with your referees to verify your employment history.
How to Obtain References
Ultimately, it's up to you who you choose as a reference. As we mentioned, you will likely need references covering the last three years of employment and at least three references - ideally, from a senior or consultant staff member from a department you used to work in.
It's not really about obtaining the reference – instead, you will need to write it down on your CV. However, always confirm with your referee before putting their name and contact information down. To do this, a simple email should suffice; construct an email to three of your previous senior supervisors/mentors/colleagues to let them know you want to use them as a reference. Most people are more than happy to do it!
It's imperative to seek confirmation as it means that they will be able to think about and tailor their reference to you. Their reference won't be as good if they suddenly receive a phone call or email. However, if they're prepared, they will likely provide a thorough recommendation that helps shine the best light on you.
Presenting References on Your CV
Your CV is one of the most critical parts of securing an NHS position. It tells the NHS department your employment history, training, qualifications, and who you are as a person. A well-presented CV is far more likely to secure you a role, whereas a poor CV won't work in your favour, even if you have plenty of training behind you.
So, where do the references go on your CV? References usually appear at the very end of your CV. The reference should include the referee's: first name, second name, job title, organisation, contact information and location. It might also be helpful to write down their qualifications.
How NHS Employers Check References
Your NHS employer will email your previous employer asking for a reference using the information you gave them. Many times, the NHS employer will send over a form for easier access to the employment information. Here is the type of information they will seek when following up on references:
Where you worked and/or studied
Dates of employment
What position you held
Information about referrals of disciplinary action
Why you left employment/training/study
What About a Negative Reference?
You might be worried about receiving a negative reference. These happen at times, and if it does, your NHS employer will follow up to seek more information about why a previous employer gave negative feedback. It's important to remember that an NHS employer will always consider things from all sides, and they are understanding when it comes to your change of circumstances. One negative reference is not likely to obscure your chances of starting your new role. However, they will want to understand it to be assured of your suitability.
Can't Get a Reference. What Next?
You might not be able to obtain a reference from the last three years for many reasons. For example, there might be a gap in your work history or the department you worked for may be closed. In these cases, you have the option of seeking a reference from an employer from further back. You can also provide character or personal references from your last three years. You could also provide different types of references, such as a reference from volunteer work. These references will help your new NHS employer paint an image of who you are as a person, so they will feel more comfortable hiring you.
In Summary
Reference checks are a common part of any typical job offer – including those that come from the NHS. As an IMG, it's important to seek three references from the last three years so your new NHS employer can follow up and verify your employment history. Doing so will assure them that you are the right candidate.
Contact us if you would like to keep up to date with all the latest jobs from the NHS or if you would like our support and guidance on your journey to the UK.