NHS Occupational Health for IMGs
06 Mar, 2023
8 Minutes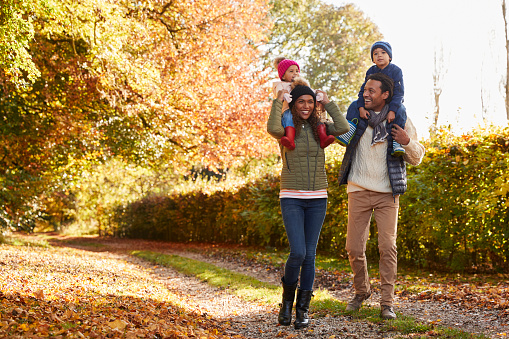 Have you been offered a position working for the NHS? Congratulations! It's an incredible step that will surely be the start of a long and rewarding career. That's not the end of the road, though – before you start your first day on the job, you'll need to complete pre-employment checks. One of those checks is an occupational health assessment.
The Occupational Health Department provides an assessment to any new person starting work for the NHS (not just IMGs). Its purpose is to assess whether the new employee has a health condition or disability that requires some workplace adjustments. The goal is to ensure that the NHS department can accommodate any health conditions so that every employee can work in a safe and healthy work environment.
Occupational Health Assessment: Why it's Important
From a legal standpoint, NHS employers must meet health and safety obligations by keeping within the equal opportunities legislation and good occupational health practice. That's their duty of care.
Overall, the health assessment ensures that all NHS employees are safe while at work. When you work for the NHS, you want to know that your medical needs are looked after, which may involve adjustments for optimal safety. For example, a restriction might be in place to ensure you don't perform a procedure that will exacerbate an illness or allergy.
When Do You Do the Work Health Assessment?
The equality act means employers cannot ask about a candidate's health before offering a conditional offer (except in exceptional circumstances). This is to ensure that the people who get hired are not discriminated against because of their health. So, as an IMG wanting to work for the NHS, you shouldn't worry about a medical condition or disability getting in the way, as adjustments can be made.
Due to this, the occupational health assessment takes place after you have had your job interview and received a job offer (conditional or unconditional). However, you must complete the occupational health assessment before the first day at your new job. So, expect it to occur during that in-between time.
The Process of the Occupational Health Assessment
You'll take the occupational health assessment every time you take a new post, are appointed a new NHS employer, or change job title.
The first step of the assessment is to decide whether you need a medical screening or not. That decision is made based on the occupational health questionnaire, which you must complete and then return to the Occupational Health Department. Then, they will decide whether you are fit to practise. If they determine you are, that will be the end of the occupational health assessment. However, if they think that you have a medical condition that might require adjustments, they'll either ensure that those adjustments get made or book you in for a medical appointment.
Here are the sections you can expect to fill out in the occupational health questionnaire:
Personal Details
You'll give information such as your name, family name, address, and contact details.
Health Declaration
In this section, you'll tick boxes, letting them know if you have a cough, unexplained fever, or TB. You'll also tick a box to let them know whether you have a health condition or disability.
Health Assessment Section
You'll only fill in this part if you ticked 'yes' to having a health condition, impairment, or disability. If you did, this section asks you to go into more specifics about it.
Immunisations and Blood Tests
The questionnaire will ask you if you are positive for HIV/AIDS, hepatitis B, and hepatitis C. It will also ask about your immunisations and vaccinations.
The last section after "Immunisations and Blood Tests" gets completed by your NHS employer.
When filling out the occupational health questionnaire, it's essential to be accurate with all your answers. Be sure to review the questionnaire after filling it out to ensure you've got everything right.
What to Expect from an Occupational Health Screening
If the Occupational Health Department decides you need a health screening before starting your NHS role, the HR department of your NHS trust will contact you to book the time and place.
The medical examination can be done either in person or over the telephone. If you attend in person, you'll be seen by a physician.
During the appointment, the physician/nurse will check your details, discussing the contents of your health questionnaire. As well as focusing on your health, the conversation will also hone in on your specific role, particularly where you might have difficulty with your current medical condition.
In some cases, you may need to see a consultant for specific tests, where they may check the following:
Blood pressure
Urine sample
Eye test
Hearing test
Respiratory health
Immunisations
The NHS need to make sure that doctors don't carry an infection risk to patients and that staff are equally protected from return infection from patients. The Department of Health and Social Care determine which vaccinations are required in their Green Book and your occupational health team will advise you on this depending on the role you have been appointed to.
If you are required to be tested or immunised for anything the occupational health department will arrange this and results are usually returned within a few working days.
What Happens After the Assessment?
Once everything is clear after the occupational health assessment (this usually will take 1-2 weeks), you'll be able to start your job working for the NHS. That might involve some adjustments being made on your behalf to ensure you are as safe as possible while at work. Some of these reasonable adjustments might include:
Receiving additional training
Having additional supervision
Being allowed more frequent absences
Altered work hours
Adjustments to your working premises
Altered training manuals
Of course, you will be told about any reasonable adjustments before your first day. Plus, you can always discuss what they mean with your supervisor.
Do You Need to Pay for an Occupational Health Assessment?
Fortunately, you do not have to pay for the occupational health assessment – all costs are already covered.
In Summary
The occupational health assessment you take prior to starting an NHS position is made with the workers and patients in mind. It's to ensure that safety precautions and adjustments can be put in place if you need them, and, for many IMGs, the process is the simple act of filling out a form. Don't worry if you need a follow-up appointment, though, as it's just about ensuring that the NHS department you'll be working for can make their work environment safe and healthy for you as their new employee.
If you are considering your options for your next NHS job then let us know and we'll be happy to advise you on the best options for you and your family.