NHS Life Support Courses for IMGs
06 Mar, 2023
9 Minutes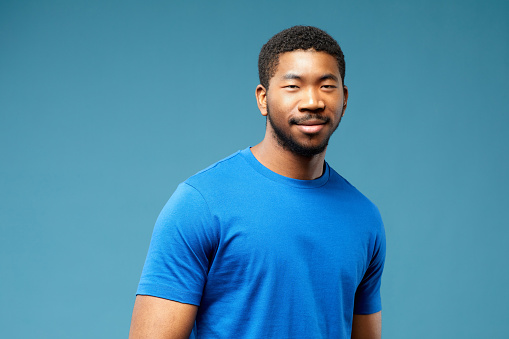 To get to the point where you are offered an NHS position, you will have accumulated much clinical knowledge and experience over the years. As an IMG, you'll have done this through your overseas training. That does not mean it's over, though – once you start working for the NHS, you have more to learn. After all, the NHS healthcare system likely differs from what you're used to in your home country.
Fortunately, the NHS ensures all its staff members are up to speed with essential medical knowledge, including life support.
What Are Life Support Courses?
Life support courses involve resuscitation training and critical care. There are many different types of these courses; often, you would choose one based on your particular role and career goals – for instance neonatal life support if you are working with pregnant people and newborns.
Also, as an IMG, you aren't required to seek out a life support course yourself – most NHS trusts have mandatory life support training in place for their staff.
Why Are Life Support Courses Necessary?
It's all about putting patients first. When every staff member in an NHS hospital is trained in the most up to date methods, patients in need can receive proper care, especially during urgent times such as a cardiac arrest. Overall, life support courses save lives.
The courses are necessary to keep life support knowledge up to date and ensuring it's evidence-based. Life support techniques might change over time – by having these up-to-date courses on hand, NHS staff will always know the latest, most effective techniques for saving patient lives.
As an IMG looking for an NHS role, the added bonus is that specific life support training on your CV will help you stand out from the crowd. When applying for NHS roles, a UK life support course relevant to your career plans will help you gain your ideal job.
Most Popular Types of Life Support Courses
As we mentioned, there are different life support courses, with the most popular often offered by NHS trusts. The good thing about the courses offered by an NHS trust is that they will adhere to the Annual Training Schedule, which means the classes are regularly updated.
Below is a deeper look into some of the most popular life support courses. Many of these courses are hands-on, intense, and thoroughly educational. Upon completion, you will get a certificate that lasts for a set amount of time (usually between one and four years).
Advanced Life Support (ALS)
The advanced life support course teaches you essential skills for resuscitation, including managing cardio-respiratory and Perri arrest. At two days long, it's the longest-running course from the Resuscitation Council UK.
Advanced Trauma Life Support (ATLS)
ATLS is an advanced multidisciplinary course that covers a range of specialities. It takes place over two days, teaching you the most comprehensive and adaptable trauma management skills.
Advanced Paediatric Life Support (APLS)
The Advanced Paediatric Life Support course is specifically for learning how to recognise, treat, and stabilise children when they are critically ill, such as during a cardiac arrest. This course would make sense for healthcare workers who work with children, such as paediatricians.
Immediate Life Support (ILS)
Immediate Life Support teaches how to identify, treat, and manage cardiac arrest and a deteriorating patient. It's for the first responders in an emergency, and will teach you how to either work as a team or as a leader.
Neonatal Life Support (NLS)
Like many of the other courses, Neonatal Life Support teaches you how to resuscitate. Only this course focuses specifically on newborn infants. By taking this course, you'll learn the skills and knowledge of how to help newborns during an emergency, which makes it a course often taken by healthcare workers who deliver and care for newborns.
Automated External Defibrillator Training (AED)
In the AED course, you will learn how to use a defibrillator. While they are all easy to use, this four-hour course will show you how to work with all the different types, such as semi-automatic or automatic. It's not an essential course, but it is good as a confidence booster.
Immediate Life Support e-Learning (e-ILS)
The e-ILS course is a mixture of face-to-face learning and e-learning, so you can learn how to provide immediate life support with more flexibility. You'll learn how to manage deteriorating patients, identify cardiac arrest, and treat cardiac arrest. You'll also learn how to act as a team leader or team member in these situations.
These are only a handful of the most popular life support courses. If you want to explore more, such as courses specific to your speciality as an IMG, you can check out the Resus UK Website.
What's the Right Support Course for You?
Choosing a life support course based on your specific NHS position is a good idea. For example, if you are a paediatrician (or training to become one), the Paediatric Life Support course is a sensible option. However, if you work as a first responder, taking the Immediate Life Support Course makes more sense.
When to Take a Life Support Course
Often, you will take a life support course once you have already started your medical career. That's because many NHS trusts offer life support training within the hospitals and offer to cover £400 of the budget. It's usually best to take up this offer within the first six months of employment.
As an IMG, you might decide to take a course before your starting date to spruce up your CV. If you choose to do this, make sure the life support course is certified by Resus UK. Also, book well in advance, as places get taken up quickly!
Recertification
Your life support certificate will only last a set amount of time. Some will last one year, whereas others (particularly the advanced courses) may last up to four years. Once those years are up, you must take the recertification course as a refresher to keep your certificate. It won't be as long or as involved as your original course, but it will ensure your knowledge is current.
In Summary
Taking a life support course is mandatory for many NHS trusts. Make sure you browse the Resus UK Website to find the right course for your career path, as some will be more relevant to you.
If you're preparing for a move to the UK or want to know more about the latest NHS jobs then contact us and we would love to support your next move!