NHS Inductions for IMG Doctors
06 Mar, 2023
9 Minutes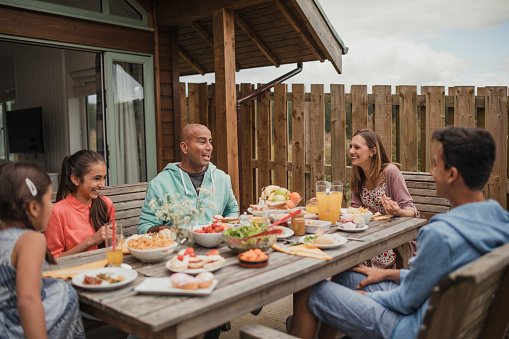 Moving to the UK and starting a medical career in the NHS healthcare system can be nerve-wracking. Don't worry; you will not be thrown into the deep end. When you start working for the NHS as an IMG, you will be given a thorough induction to ensure you settle in and understand your responsibilities.
You can skip ahead to the full article or watch this explainer video which talks through everything you need to know about IMG inductions and the first few days in the NHS:
What Are NHS Inductions?
NHS inductions are induction periods that ensure all recruits feel welcome and supported. The induction period doesn't just last one day or one week – it's an ongoing process that often involves multiple follow-ups.
Recently, a standardised induction programme has been outlined for IMGs. This is to ensure that every new NHS employee from overseas receives a reasonable induction period that helps them settle in quickly and feel confident in their new role.
Why Are NHS Inductions Important?
NHS inductions are essential to ensure every new doctor can settle into their job. The better the induction period, the more comfortable they will feel. Plus, the induction period teaches the new employee how the particular NHS department works, including IT systems and general standards and practices.
The overall goal of an NHS Trust when performing an induction is to:
Make the new employee feel welcome
Assist the new employee in general practical matters
Place the employee in a social group (or provide a buddy)
Get feedback
Provide a supervisor and mentor
NHS Inductions: What to Expect
With the standardised induction programme that started in 2022, the NHS outlined exactly what to expect. Here is a summary of what an NHS induction should look like for an IMG:
Welcome and Pastoral Induction
The first stage of the induction is the welcome and pastoral induction. This part involves you – as an IMG – receiving all the information you need to comfortably settle into life in the UK, which will help you perform well in your NHS role.
At this stage, you'll receive a welcome, assistance with essential matters (such as getting a bank account or finding reasonable accommodation), be placed in a peer group, be asked for feedback, and receive a supervisor and a mentor.
The primary purpose of this part is to ensure that you don't feel lonely and unsure in your first few weeks of working for the NHS. With a peer support group and supervision, you are always in a position to ask questions and build confidence.
Professional Practice Induction
The professional practice induction aims to ensure all IMGs understand their new medical practice. One of the main parts of this is learning what knowledge, skills, and performance are expected of you, including how you'll apply that knowledge. It's all about ensuring you reach optimal performance.
You'll also learn about many of the practice's systems, including safety and quality, communication, and maintaining trust. For example, concerning safety and quality, you'll be shown how to comply with safety systems.
At this stage, the NHS trust will likely ask for your feedback. It's essential to be honest during this time – if you have any concerns, voice them. The NHS trust is on your side and wants to provide an induction period that makes you feel comfortable.
Language and Communication Induction
As an IMG, you might need help with language and communication at first, and this section of the induction is designed to help with that. The overall goal is to minimise misunderstandings and improve communication between you and the practice and between you and the patients.
The trust will learn of your current English skills and how confident you are with communication. From there, they will provide an appropriate amount of support. If required, the trust might even offer a local specialist language provider.
IT Systems Induction
When working for the NHS, you'll need to know how to access and use the electronic patient record systems. Using the system accurately is crucial for patient safety and confidentiality, so the IT systems induction will take place straight away. You will get training on the following:
E-Systems
Electronic Discharge Documents
Summary Care Records
Clinical Coding
The training will also include standards needed for writing records.
All of these inductions will be covered after starting your NHS role. However, keep in mind that inductions vary depending on the NHS trust and the kind of role you are doing. For example, speciality careers often involve their own comprehensive inductions on top of the standard NHS induction.
How to Prepare for Your NHS Induction
The chances are you will have spent a couple of weeks in the UK by the time you first attend your induction. Hopefully, you will feel a little more settled by this stage, but it's still normal to feel nervous. It's an enormous change, after all. Not only have you moved countries, but you have also changed healthcare systems. The NHS might look very different from the healthcare system you're used to in your home country.
To prepare for your induction, ensure you have all the necessary documents. Dress appropriately and show up on time. You don't need to worry from there – your designated supervisor will guide you through the process. You'll be given everything you need, from equipment to uniform, so you don't need to worry about that (unless you've been specifically instructed to bring something).
The best thing you can do is show up ready, confident, and prepared. Be warm, friendly and ask questions if you need to.
In Summary
The NHS induction for IMGs is crucial for you to settle into your environment and learn the standards and practices of the NHS trust. The goal is to ensure you feel welcome and prepared so that you can quickly feel confident in your role.
If you need any extra help with support when first arriving in the UK and working for the NHS, get in touch as we have plenty of support and resources to assist you. Our assistance can go hand-in-hand with the NHS induction. The more support you have, the more confident you will feel in your role and, ultimately, the better you'll perform in your new job.