IMG Relocation: Bringing Pets to the UK
08 Mar, 2023
9 Minutes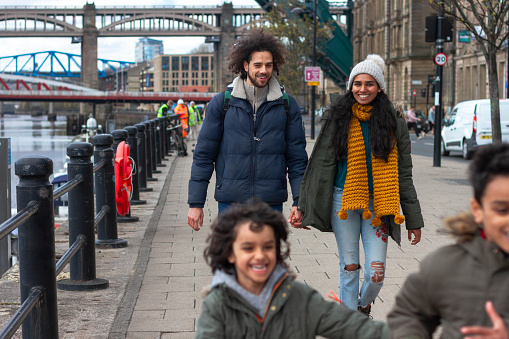 Working in the NHS might be a career goal, but you might not be able to imagine it without your pet by your side. Your pet dog, cat, or other animal may have provided the companionship needed to pass one or more medical degrees, and the last thing you might want is to leave them behind when pursuing a career as a doctor in the UK.
Fortunately, you can bring most pets into the UK, as long as you follow its strict rules when entering the country. Read the following advice on how international medical graduates can bring pets to the UK.
The UK's Entry Rules
At present, the UK has some strict but simple rules for bringing a pet dog, cat or ferret into the country.
To ensure you don't face any problems at an airport, you must ensure your pet has:
A microchip
A pet passport or health certificate (your pet must arrive within 10 days of receiving a health certificate)
Received a rabies vaccination
A blood test if travelling from an unlisted country
A tapeworm treatment (dogs only)
The UK government also requires you to fill in a declaration to state you will not sell or transfer ownership of the pet you are bringing into the country. If you fail to follow the above rules when bringing a pet into the country, they will, unfortunately, be quarantined for up to four months.
What If I'm Relocating Separately from My Pet?
If you are relocating to the UK before or after your pet, you must ensure that your pet doesn't arrive more than five days before or after you. If you exceed this time frame, your pet is classed as a commercial import, and you will need to adhere to more complex rules.
Can Someone Else Travel with My Pet?
If you must travel separately to your pet to kickstart your medical career in the UK, you might be unsure if it can travel with a trusted loved one. If so, you will be pleased to learn your pet can travel with someone else as long as you provide written authorisation.
What If I'm Not Bringing a Dog, Cat, or Ferret?
If you want to bring a pet into the UK that isn't a dog, cat, or ferret, you must follow a different set of rules or receive specific certificates. It is a smart idea to browse the UK government's website regarding pet travel, as the rules are determined by the type of animal you are bringing into the country and where they are travelling from in the world.
For example, you must apply for a license when bringing non-native animals into the UK, such as:
Birds
Mammals
Fish
Amphibians
Reptiles
Insects and invertebrates
Your pet's country of origin and activity coverage will determine the importing rules you must follow. For example, their activity might be covered by the:
Balai Directive
EU Invasive Alien Species Regulation
Convention on International Trade in Endangered Species of Wild Fauna and Flora
If you keep a non-native animal without the appropriate license, release a non-native animal in the UK without a license, or allow your non-native pet to escape into the country's wild, you may face a large fine or prosecution.
How Can I Import My Non-Native Pet?
Start the pet relocation process by contacting The Animal and Plant Health Agency (APHA) for a licence application form to import a non-native pet. After reviewing the form's details, the APHA will determine if your animal will face quarantine during importation.
How Long is Quarantine in the UK?
Minimise the stress of relocating by organising quarantine for your pet before moving to the UK. Most non-native mammals will be quarantined for four months in England and Wales; however, the time frame is between four months or less in Scotland. Contact the APHA if you have any questions about the quarantine process.
Where are the UK's Quarantine Locations?
If you must place your pet into quarantine when relocating to the UK, it must enter via a specific airport or port.
For instance, your pet must arrive at one of the following airports:
London Heathrow
London Gatwick
Manchester
Leeds Bradford
Edinburgh
Glasgow
Glasgow Prestwick
Belfast International
If your pet is travelling to the UK by sea, it must arrive at one of the below ports:
Calais Eurotunnel
Portsmouth
Dover Eastern Docks
Hull
Harwich International Port
How Many Pets Can I Bring into the UK?
There is a limit to how many pets you can bring into the UK. As much as you might want to relocate to the UK with many animals, you must know you cannot bring more than five pets with you. The only exception is if you plan to enter an upcoming competition, sporting event, or show with your pets, which might prove a challenge between postgraduate training or a full-time medical career.
Should I Contact a Travel Company About My Pet?
In addition to following the UK's strict entry rules, it is crucial to contact your travel company to learn about their boarding requirements. For example, you must ask if:
They will accept your pet.
You can travel with more than one pet.
They require any evidence your pet is healthy and fit for travel, such as a veterinary letter or specific details in a pet passport.
What Will Happen to My Pet When Arriving in the UK?
Your pet's documents and microchip will be checked upon its arrival in the UK. However, if your pet is travelling by sea or Eurotunnel, the information might be reviewed before boarding.
If your pet doesn't have the appropriate documents or you fail to follow the country's travel rules, your pet could enter quarantine or may be sent back to the country it travelled to the UK from. The pet's owner is financially responsible for any charges or fees incurred.
If your pet is permitted to enter the UK, you can collect it after processing it in customs to start a new life together in the UK.
If you're looking forward to a career in the NHS as an IMG then get in touch to find out more about how we can help and to hear about all the latest job vacancies.