Health and Care Visa Police Clearance Certificates
25 Feb, 2023
12 Minutes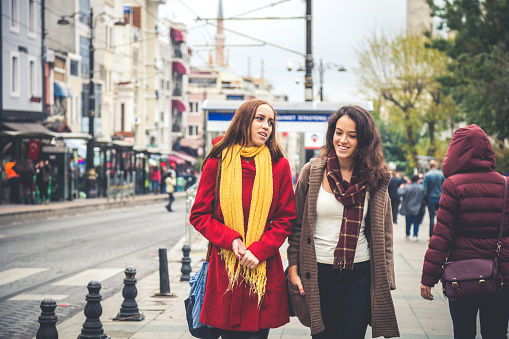 A Health and Care Visa is the type of visa you will need as an IMG doctor to enter and live in the United Kingdom. The application process can be a little lengthy, mainly because you need various documents, including your Certificate of Sponsorship, GMC registration, proof of address, and police clearance certificate/s. In this article, we will focus specifically on the police clearance certificate, covering questions such as what it is, how to obtain one, and why they are necessary.
Before we get in to the full details this short video gives all the headlines
What is a Police Clearance Certificate?
The need for police clearance certificates for UK visa applications was introduced in April 2017. A police clearance certificate is a document with information about the person's criminal record in that country, including potential offences, information about those offences, arrests, and more. Of course, it will also show whether the person has no criminal record at all.
Why Are Police Clearance Certificates Important?
Moving to the UK comes with its barriers, which is what the visas are in place for – to ensure everyone entering and living in the UK is safe to be there. For a Health and Care Visa, you need to prove to the UK Visas and Immigration Home Office your general character, and a police clearance record can help greatly with that. If you don't have a criminal record, it is easier to trust you.
Plus, being a doctor means working with vulnerable people, so it's even more important to be trusted. It's all about protecting the welfare of people needing medical care.
Which Countries Do You Need a Police Clearance Certificate For?
You will need to provide a police clearance certificate for any country you have stayed in for longer than twelve months over the past ten years. So, if you have lived in three separate countries in that time, all over a year, you will need three police clearance certificates for your Health and Care Visa application.
What About Dependants?
Dependants are family members coming with you to live in the UK, which can include either your partner or your children. Any dependent over the age of 18 at the time of the application will need to also provide police clearance certificates in their visa application.
The Different Terms for Each Country
For the purpose of obtaining your police clearance certificate, it's important to know what they are called in each different country. Here are the terms for the following countries:
Canada – Police Certificate / Criminal Record Check
India – Local Police Report / Police Clearance Certificate
Egypt – Criminal Status Record
Saudi Arabia – Police Clearance Certificate
United Arab Emirates – Police Clearance / Good Conduct Certificate
United States – Criminal Record History / FBI Identification Record
How to Obtain a Police Clearance Certificate
Police clearance certificates are issued by the country's police or law enforcement agency. Exactly how you obtain one depends on your specific country. For example, in India, you must apply in person at a police service station.
Despite the difference, you will always need certain documents to obtain one from the police. Of course, the documents you need change depending on the country, but here is a good example of the kind of documents you might need:
Application form (including name, DOB, etc.)
Photograph of passport
Proof of ID
Proof of address
Phone number
Most countries also charge a fee to obtain one, but the amount will depend on the country.
Translating the Document
Once you have your police clearance certificate, it's important to translate it into English (if it is not in English already). Do this by using a good translation service.
An example of a police clearance certificate: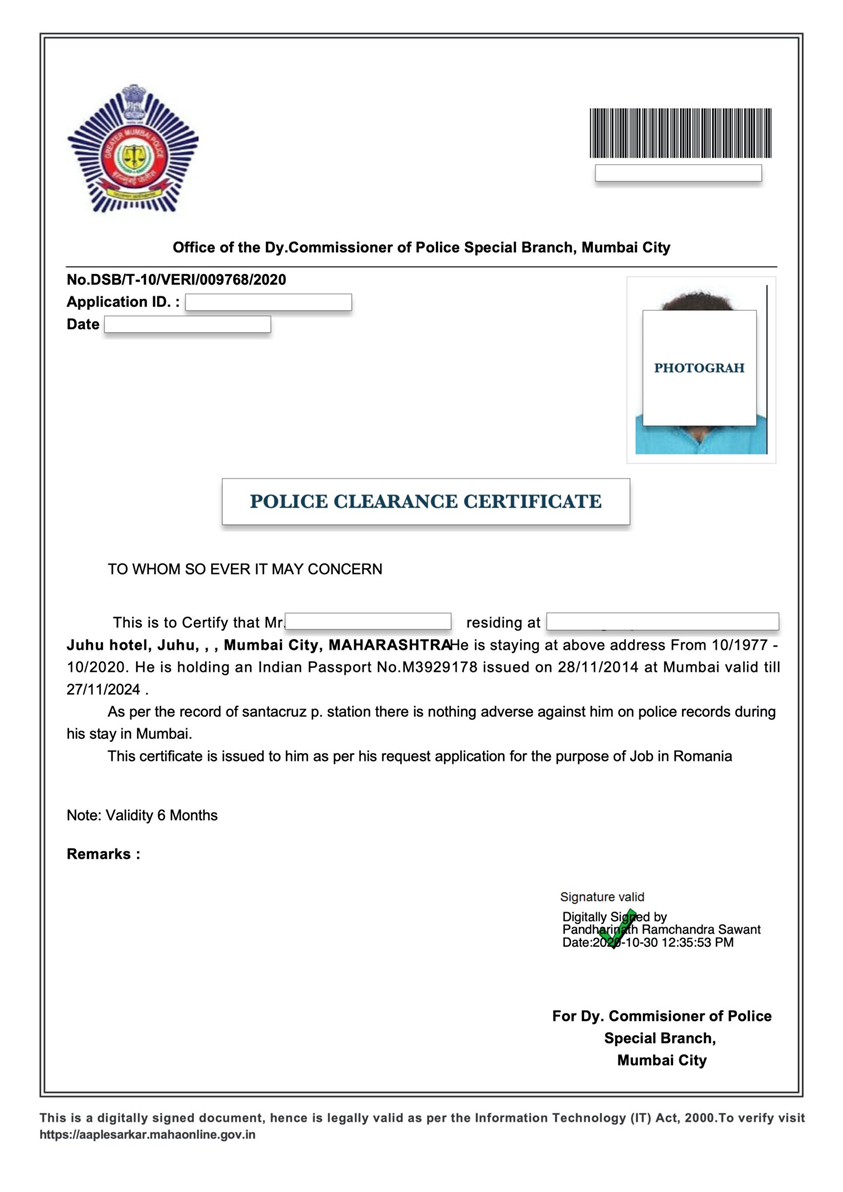 How Long is a Police Clearance Certificate Valid For?
For the most recent country you have lived in, the police clearance certificate will be valid for six months, so it's important to use it in your visa application at that time. Keep in mind that once you submit either the original or copy of the police clearance certificate, you will not get it back for two years (or more).
Regional Certificates vs National Certificates
As you have likely gathered by now, police clearance certificates slightly change from country to country. One significant difference you might notice is that your country does not offer national certificates but only police clearance certificates by region.
National certificates are the better option, but if that's not possible, you must get a regional certificate for every region you have lived in that country, along with proof. You must also provide proof that you attempted to obtain a national certificate.
What to Do if You Can't Obtain a Police Clearance Certificate?
If you cannot get a police clearance certificate directly from the country's police service, you can contact High Commission or Embassy with the request, and they may be able to help you. If that still doesn't work, UKVI might accept a reasonable explanation, along with proof that you attempted to get a police clearance certificate.
For example, if you have lived in Saudi Arabia and then left the country, you won't be able to get your police clearance certificate. The way around this is by showing your exit papers, as those papers demonstrate that you didn't have a criminal record when you left.
Another reason for not being able to obtain one is fleeing the country in unavoidable humanitarian circumstances. In this case, especially if there is still conflict in the country, you may not be able to get a hold of a certificate. Often, UKVI accepts explanations such as these.
What Happens if You Don't Have a Satisfactory Explanation?
If you do not supply a police clearance certificate during your visa application and don't provide an explanation for doing so – or one that is satisfactory – your application will be refused. That means you won't be able to travel to and live in the UK under the Health and Care Visa. As you can see, police clearance certificates are essential for your move.
Let us know how your relocation to the UK is going and we will be happy to assist you at whatever stage of the journey you are at.