How to Get CESR for Specialist Registration
31 Jan, 2023
10 Minutes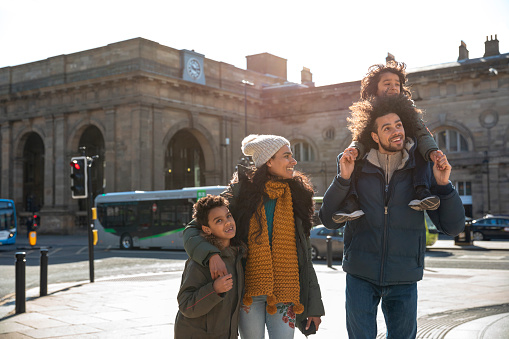 Many international medical graduates have the goal of living and working in the UK as a specialist doctor. However, for those that have completed their speciality training in their home country, going with the traditional route of a CCT isn't an option without having to go back and re-do their entire training again in the NHS. Fortunately, there is another route for IMGs: CESR.
It's important to note that CESR is changing. As of 30th November 2023 it will be known as 'Portfolio Pathway' following on from the GMC's statement below. You can keep up to date with changes on our changes to CESR blog: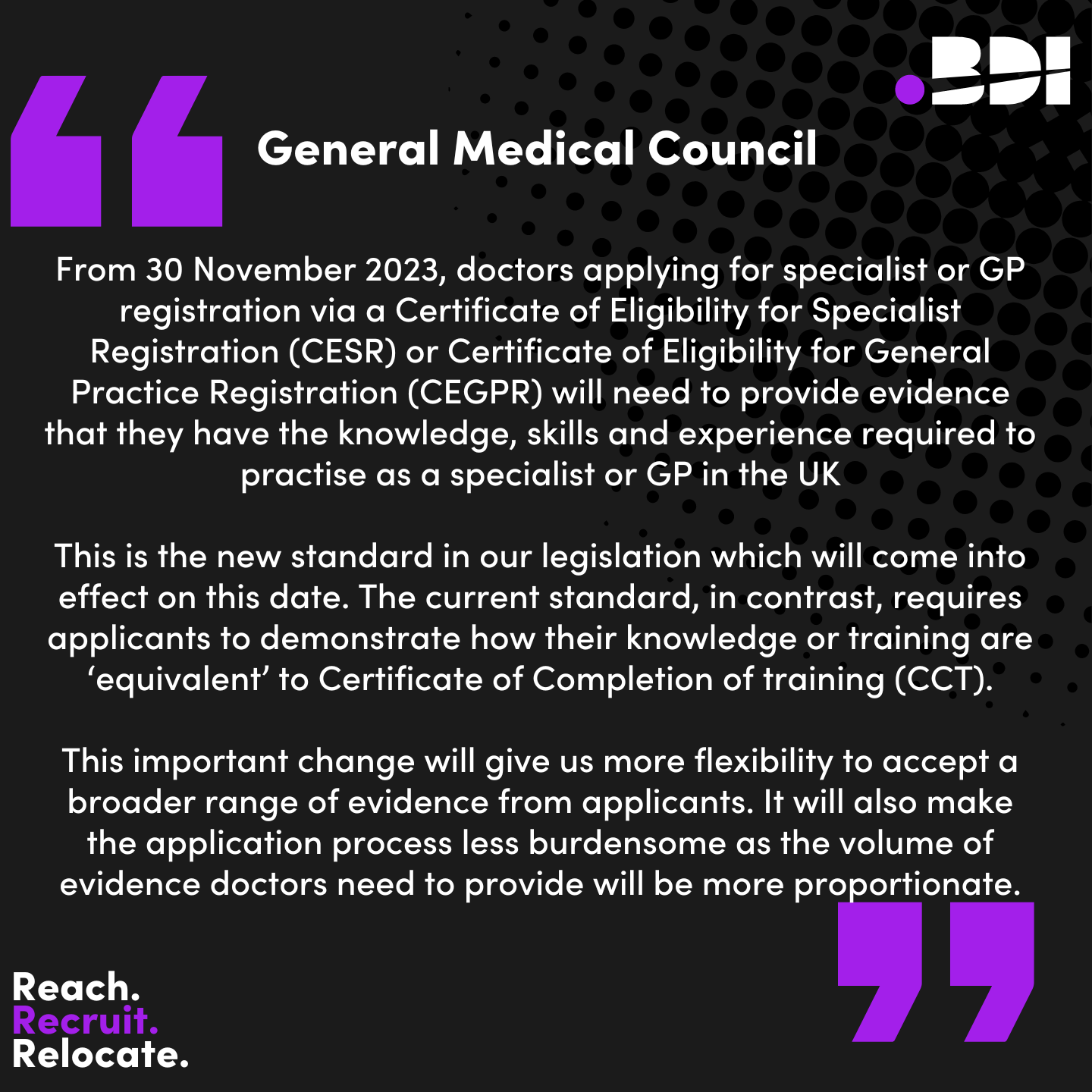 What is CESR?
The CESR (Certificate of Eligibility for Specialist Registration) is a certificate equivalent to a CCT; only the route to getting it is different. Much like a CCT, it provides access to specialist registration in the UK. However, unlike a CCT, you don't have to have completed your training in a GMC-approved programme. Instead, you can use all the training and qualifications you've obtained in your home country to prove you are skilled enough for the certification. That involves a minimum of six months of speciality training or a specialist qualification.
How to Get CESR
Before we delve into the process of getting CESR, please note that it is a lengthy application and involves supplying many pages of evidence. That's one of the downsides to CESR – the application process is all in your hands. It's up to you to prove to the GMC that your training is equivalent to that of a GMC-approved post. The process takes around six months.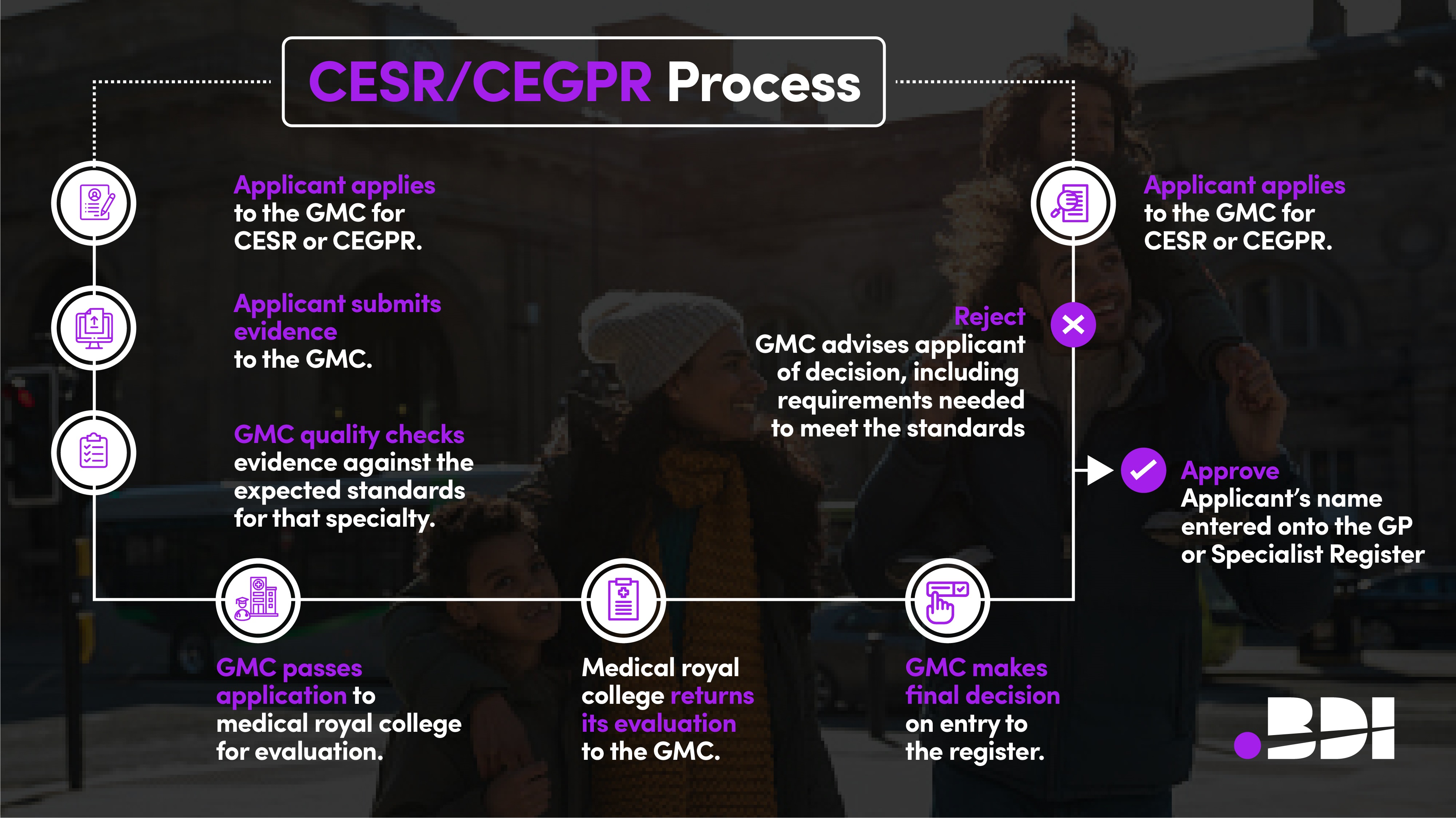 Build a Portfolio of Evidence
When building your portfolio of evidence, be aware that GMC will be looking for proof of your knowledge, skills and performance; safety and quality; communication, partnership, and teamwork; and maintaining trust.
You must ensure that your awarding body or solicitor verifies all your evidence. It is typical for the evidence to be between 800-1000 pages long (around 100-150 uploaded documents), so building it will take some time. You can build your evidence using an e-portfolio to make it easier.
This part of the process is the longest – building your evidence may take months. The GMC state that applications go smoothly when you only send relevant evidence. Consider that all evidence over five years old won't be held to the same standard as your recent evidence. Also, check out the GMC's guidance on what evidence they do and do not want, as there's no point in sending unnecessary documents if it won't help your application.
Anonymise Evidence
Anonymising evidence is crucial – it is your responsibility to anonymise your evidence, not the GMC's. For example, if patient names are in your portfolio, you must ensure that data is permanently deleted and cannot be accessed.
Translate
If your evidence is not in English, you must use an accurate translator to translate it into English.
Get Four Referees
You need a minimum of four referees, including a primary referee (such as your medical director) and at least two doctors. It helps to have your referees be on the specialist register or hold an equivalent position. Remember to gain your referees' approval before using them for your application.
Begin Your Application on the GMC Website
If you don't have a GMC account, you will need to set one up. From this account, you will start your CESR application, where you can show evidence of your qualifications and upload your portfolio of evidence. You will be expected to pay the CESR fee at this stage – as of April 2023, a CESR application costs £1,781.
Application Gets Sent Off and Assessed by the Royal College
Finally, your application will be sent to and assessed by the Royal College, where they will determine whether your training is substantial and relevant enough to join the specialist register. The GMC makes the final decision, although it's rare for them to overturn the decision made by the Royal College.
As you can see, the CESR application requires a fair amount of work, and you can expect the entire process to take between three and six months.
Before reading on to what happens after you're accepted this video explores more about what CESR really means for you:
What Happens Once You're Accepted?
A successful application means you gain the CESR, allowing you to join the specialist register. Well done! From there, if you are applying from overseas you will attend an ID check in the UK, where the GMC will check your ID and other documents. Then you can begin the process of relocating to the UK, where you will be able to work as a consultant.
Your Application Was Unsuccessful: What Next?
You might end up with an unsuccessful application. This can be very frustrating, especially considering how much time and effort goes into the application. Don't worry too much, though – not all is lost. An unsuccessful CESR application doesn't mean you will never be accepted. You have a couple of options for what to do next.
Consider requesting a review of the application. You can do this up to twelve months after receiving the decision from the GMC. When reviewing, you can fill in the blanks, ensuring that you submit all the necessary evidence this time. There is also the option of filing an appeal, but you should only choose this option if you think they made a mistake. More often than not, an unsuccessful application is due to the applicant not submitting everything they need to, so a review is more appropriate.
Some common mistakes applicants make include:
Not submitting the suitable referees
Forgetting to anonymise all the evidence
Not authenticating or validating the evidence
Not translating all the evidence into English
If you're still not sure if CESR is the right option for you then this video covers all of the possible routes to specialist registration along with top tips on how to achieve them:
What if Your Training Isn't Enough?
There is a potential issue of your training not being quite enough for a successful CESR. All is not lost, though, as you can fill in the gaps with a GMC-approved position in the UK. At BDI Resourcing, we can help you secure one of these positions so that you can be on the road to getting on the specialist register.
Also – remember there are other options for getting on the specialist register. The CESR route is for those who have completed all their speciality training outside the UK. However, you can also do CESR CP, which involves a mixture of non-GMC-approved and GMC-approved training. Finally, a CCT is the more traditional route that many UK doctors take, which involves doing all your training in a GMC-approved programme.
Are you hoping to join the specialist register? Let us know and we'll be happy to support you in any way that we can.