Guidance for Writing a Medical CV
13 Mar, 2023
10 Minutes
A medical CV is one of the most important documents you can write to get an NHS position. Wi...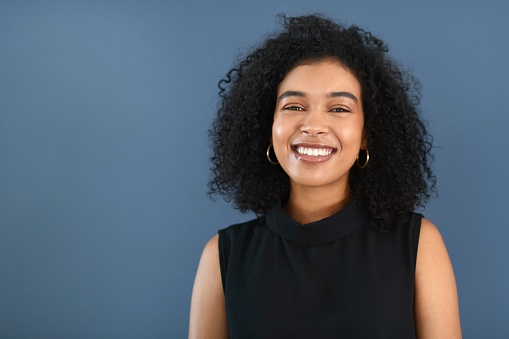 A medical CV is one of the most important documents you can write to get an NHS position. With a quality medical CV, you can stand out from the crowd, showing your academic, clinical, and personal achievements clearly and concisely.
As an IMG, you might find the idea of writing a medical CV for the NHS slightly challenging. Luckily, we are here to answer some of your burning questions about writing medical CVs. We have also included some things you definitely should and shouldn't do!
The Importance of a Good Medical CV
A poor medical CV won't get you many interview offers. On the other hand, an excellent medical CV will successfully tell your story, demonstrating your skills, training, and qualifications – showing the employer why you are the best person for the job. In the end, the reason a medical CV is so important is that it helps you secure your dream NHS role.
How Should You Structure a Medical CV?
A medical CV should have an organised structure for readability and presentation. Here is the format we recommend:
Personal Information
Professional Summary (registration, qualifications, memberships)
Career Summary and Objectives
Competencies, Procedures, and Clinical Skills
Current Employment
Employment History
Research and Publications
Awards and Accreditations
Extra Information and References
Under the headings that ask you to write your work experience and qualifications, always list them in reverse chronological order, newest first to the oldest.
If you're unsure on CV structure then you can download our template CV or this video explains each of the above sections in full detail:


How Long Should a Medical CV Be?

Generally, a medical CV could be around ten pages long. However, it might be longer for specific specialities and shorter for junior doctors. Try not to worry too much about the length. You won't need to cut it down as long as you've provided only relevant information.
How to Explain International Experience?
Your goal is to show the NHS employer that your international experience – including your qualifications and clinical work – is good enough for the specific role. That means being detailed and precise when listing your experience and general responsibilities.
As well as displaying your qualifications and experience, you should also go into your specific clinical skills under the section 'competencies, procedures, and clinical skills'. This section gives you a chance to talk in detail about your medical skills. Include everything, from junior medical knowledge to the more specialised skills you've picked up over the years. Doing this demonstrates exactly what your experience/training has provided, which helps tell the NHS employer if you are a good fit for the post.
What Font is Best for a Medical CV?
First, do not experiment with fonts, sizes, and colours. Keep the font the same size throughout, with the only exception being to display your headings one size bigger.
In terms of font, we recommend using professional yet simple fonts such as Calibri, Serif, Ariel, or Times New Roman.
How Do You Explain Career Gaps?
Addressing career gaps is essential. You'll be asked about them at some point anyway, so explaining them in your CV helps clear it up early on. It's always a good idea to demonstrate how you stayed in tune with the medical field during your career break. For example, you could talk about a training course you took or the types of medical articles you read.
Be honest about what you did during your career gap. State the correct dates, too. Remember that if you get invited to an interview, you'll likely be asked about them, so it's important to be honest and prepare for that. Also, don't worry – career gaps shouldn't affect your chances of securing a role, especially if you have the qualifications/experience necessary!
Differences Between UK Medical CVs and International CVs
Understanding the difference between a UK medical CV and one you might write in your home country is essential. Of course, the differences will depend on your home country, but there are some general things you should know.
The UK workplace has a real focus on diversity inclusion, which means UK CVs should never include the following information:
Family information
Religious background
Age
A photograph
Also, displaying social media accounts on a UK medical CV is not common practice, so don't do that.
Another thing a UK CV doesn't ask for is every single grade you got in school or college. For early education, a general gist of your results is enough.
Writing a Medical CV: Summary of Dos and Don'ts
To make sure you get your medical CV right, here is our list of dos and don'ts:
Do:
Present information in a logical order
You want your CV to be readable, so use the structure we provided and ensure you use reverse chronological order for work experience and qualifications.
Use action words
Use action verbs – also called power words – to demonstrate your experiences. For example, use words like coordinated, researched, partnered, managed, and so on.
Explain resume gaps
While you might want to avoid drawing attention to them, explaining resume gaps is important. The NHS employer will see the gap anyway, and explaining will show your honesty. Plus, it allows you to demonstrate what medical-focused things you did with this time.
Get someone to look over the CV
Once you've completed your CV, get someone – a friend, colleague, or agency – to read over it and highlight any mistakes (such as spelling or grammar errors).
Don't:
Experiment with font or formatting
A medical CV is not the time to get experimental. Keep it clean, clear, and concise, using a professional font and a standard format.
Include irrelevant information
Do not overcrowd your medical CV with irrelevant information. For example, under 'awards and accreditations', don't include a talent show you won in college!
Include salary expectations
Don't include your salary expectations in your CV. You can negotiate a salary once you've been invited to an interview and offered a job.
In Summary
Writing an excellent medical CV is crucial for getting your ideal NHS role. When writing it, remember to keep it relevant to the positions you are applying for, always highlighting your most relevant skills and experiences.
If you are ready to start preparing your NHS CV then let us know and we can help provide you with a template format proven to be successful with thousands of applications.