How to Structure a Medical CV
13 Mar, 2023
8 Minutes
Any international medical graduate (IMG) or UK based doctor wanting to secure an NHS post ne...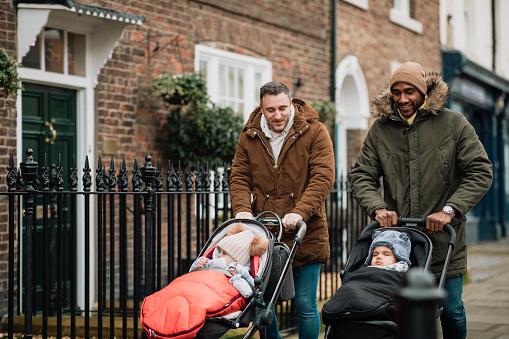 Any international medical graduate (IMG) or UK based doctor wanting to secure an NHS post needs to pay particular attention to their medical CV. That's because all NHS employers look carefully at potential doctors' CVs to ensure they meet the criteria. It gives NHS employers a real sense of who the doctor is, including their clinical experiences, qualifications, skills, and general character. Overall, it's a first impression that you want to nail.
Of course, getting a medical CV right can be tricky. It's not like a standard business CV; medical CVs tend to be longer and more academic-focused. That requires careful structuring.
To increase your chances of being invited for an interview, download our medical CV Template which has been approved for thousands of IMGs who have worked with BDI Resourcing. Read on for the breakdown of each section in a perfect medical CV or watch this explainer video which talks through everything you need to know:
Personal Details
Start with a heading that displays your full name and the NHS position you are applying to. This keeps it simple and easy to categorise for the employer – as soon as they look at the CV, they'll know who you are and your purpose. This is important for IMGs who have job titles that aren't aligned with the UK system – use the title you are seeking rather than your current title to make it really clear.
Underneath, you'll include maybe four or five lines of the bare essentials, including your current address and contact details. It would help if you also highlighted how you'd prefer to be contacted (phone, text, email, etc.).
Always avoid putting personal details such as your date of birth, marital status, and religious beliefs, as these are not essential or professional for an NHS CV. You should not include a photograph. These kinds of details are protected characteristics in the UK so you won't be judged on them in applications.
Professional Summary
Next comes a professional summary. This part should be comprehensive, listing all your professional qualifications that are relevant to the role. Here is the most logical order that we recommend based on what the NHS want to see:
GMC Registration
Include your GMC registration number as well as your current license status.
PLAB or Postgraduate Qualification
Here, display the qualification you used to get GMC registered. So, you'll either show your PLAB test results or your postgraduate qualification (such as FRCA or MRCEM).
IELTS or OET Results
Next, you should show your proof of English knowledge – again, the same results you used to get GMC registered. For IMGs, this is commonly IELTS or OET. You might wonder why you're including these as they are part of GMC Registration but you really want to spell it out that you're prepared and ready for the job.
International Qualifications
Display your relevant international qualifications particularly highlighting relevant training schemes. It's an opportunity to show what other professional experience you have in your chosen medical field.
Primary Medical Qualification (or MBBS)
Next, write your primary medical qualification, including the institution, the subject, the year completed, and the result.
Life Support Courses
If you have completed any life support courses, write them here.
Career Summary and Objectives
For the career summary and objectives, include two concise paragraphs that explain your employment history and career aspirations.
In the first paragraph, provide a general employment history, focusing on the most relevant. Where have you worked? What did you do there? Note a couple of your responsibilities.
In the second paragraph, move on to your career goals. Why are you applying for this position? Ensure your aspirations match the NHS positions you're applying for.
The purpose of this section is to make it evident to the employer that you are a motivated and dedicated doctor and that the position you're applying to will make the most of your passion and skills.
Competencies, Procedures, and Clinical Skills
This part is essential as NHS employers might not understand the training and qualifications you have submitted in relation to the UK. Here, you can demonstrate the specific clinical skills you have attained over the years. You'll talk about what you can do in a medical setting, ensuring you are detailed.
It's hard to say how long this section should be, so don't worry about length. Instead, concern yourself more with including all your clinical skills – even the junior ones! As the NHS might not understand your qualifications and training, you must be clear and thorough.
A table of 'independent' and 'assisted' procedures and skills will help your NHS employer understand where you can excel and where you might need extra support or training.
Current Employment
In this section, provide details about your current employer. Include your job title and the hospital you work at, detailing your specific role. What responsibilities do you hold? What do you do day-to-day? Here are some points you should always include:
Job title – include a note on the equivalent grade in the UK system if you're an IMG
Duties and Responsibilities
Type of Hospital – how many beds? How many patients? City or rural location?
When You Started
Type of Patients You Work With
Extra Work You Take On
If you're an IMG it's particularly important to get this information right as the person reading it may have no idea of the kind of job or place of work you're used to.
Previous Employment
Next, write about your previous employment. It should hold a structure similar to 'current employment' but discuss earlier positions. Always display employment history in reverse chronological order, with your most recent employment at the top. So, for example, you'd likely end with your foundation training/internship. Again, remember to include dates, responsibilities, and the hospital name.
If you've had a very long career, you don't need to go into as much detail for your earlier work experience. For example, if you have fifteen years of medical experience, your recent five years should display more detail than your early medical years!
Research and Publications
If you have contributed to any research or publications during your medical career, list it here in reverse chronological order. If you have a publication/piece of research you'd like to highlight more, do so by simply going into more detail about it.
Always include this part if you can, as being a part of medical research and publications really highlights your dedication and experience in the medical field, which will help you stand out.
Awards and Accreditations
Have you won any awards and prizes in your medical career? If you have, list them here. Include details like who granted it, why it was given, and the dates.
Other Relevant Skills and Information
Lastly, include any other relevant skills or attributes you think will help your application. At this point, you can talk about your personality outside of the medical field, including hobbies and interests you may pursue outside of work.
Referee Details
This part also provides a chance to list references at the end. If you can, provide referees names, titles, departments and contact information covering the last three years of employment. However, keep in mind that NHS CVs do not need references, as you will be asked to provide them separately.
Should You Include a Cover Letter?
When you apply directly for an NHS role on NHS Jobs, there is no section for a cover letter, so you might wonder if you should include one at all. Cover letters provide an excellent chance to showcase your skills specifically for the role you're applying for. In a cover letter, you can demonstrate your knowledge about the particular position and the NHS trust. So, if there's no section for a cover letter, consider adding one onto your CV or attaching it as an email.
Extra Tips for an Excellent Medical CV
Don't overthink the length
Medical CVs are often more than ten pages long, but they might be shorter or longer depending on your experience and expertise. Focus more on including all relevant information than the length.
Choose a professional font
You need to ensure your CV looks professional and readable, so pick a professional font. We recommend choosing a serif font.
Address career gaps
If you have any gaps in your medical career, be honest about them and explain what you did with that time, including what you did to maintain an interest in medicine.
Avoid Irrelevant Information
When writing or reading through your CV, ask yourself, "will this help me get the job?". If not, omit it.
Get a Second Opinion
Once you've completed and read through your CV, get someone else to review it. They might be able to spot spelling errors and give you feedback on the general presentation of it.
In Summary
The way you structure your medical CV matters. By displaying all your important medical information - including your employment history, qualifications, and clinical skills - in a clear and concise manner, you have a higher chance of securing an NHS interview.
If you'd like some support and guidance in compiling your medical CV then download our template CV that uses all of the content from this article. Our expert team can also guide you on your applications and do everything to ensure your next NHS application is a success!