What to Expect Working in Radiology in the NHS
07 Aug, 2023
10 Minutes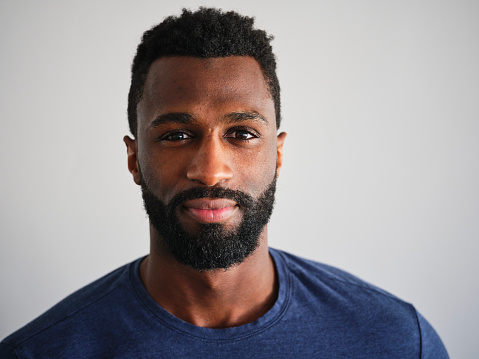 As an international medical graduate considering a Radiology role in the NHS, you likely want to know what to expect. It's a big move to make, after all! While radiology is mostly the same in each country, you can still expect significant differences in how things are run.
Let's start with the basics: radiologists use imaging to diagnose, manage, and treat diseases. That is the same everywhere. It's a crucial part of modern medicine, as those images help a wide range of patients, from those suffering from minor injuries to those diagnosed with cancer.
The Role of an NHS Radiologist
NHS radiologists work with various imaging techniques to diagnose and treat injuries and diseases – that is their primary responsibility. These are the imaging techniques they use:
X-rays
Computed Tomography
Magnetic Resonance Imaging
Positron Emission Tomography
Ultrasound
Nuclear Medicine Techniques
With their findings from these imaging techniques, they can report abnormalities, diagnose diseases, and write reports.
So, if you are to become an NHS radiologist, expect to use the latest and greatest medical technology to take images of patients. Many of the equipment and images will be complex and advanced, which is why so much training is involved in radiology.
Typical Responsibilities of a Radiologist
Radiology is an exciting speciality that requires high levels of responsibility, organisation, and decision-making. Here are the typical duties that those skills are necessary for:
Reporting Findings
Obtaining patient histories
Reviewing information from imaging procedures
Performing imaging procedures
Communicating with other radiologists, physicians, and patients
Interventional techniques, such as needle biopsy, oesophageal stents, angioplasty, biliary drainage and stenting, injecting clotting substance.
Much like anywhere in the world, NHS radiologists often get exposed to radiation – it is part of the job. Don't worry, as safety is always prioritised, and radiologists are always instructed to wear the best protective gear.
Working with Others
You might assume most of an NHS radiologist's time gets spent performing imaging procedures like CT scans and MRIs and then typing up reports. In reality, a lot of the work requires communicating with others – so, it's actually a very social role.
On a typical day, an NHS radiologist will likely speak with other healthcare professionals, including specialist doctors and other radiologists. They will also talk with their patients and families throughout the day.
The NHS works on a multidisciplinary model, with every medical professional coming together to provide patients with the best care and treatment. You can be a part of that by working as a radiologist for the NHS.
Clinical Radiology Special Interests
There is only one recognised sub-speciality in radiology for the GMC, which is interventional radiology. However, there is a range of special interests you can focus on, which are:
Breast
Cardiac
Gastrointestinal
Head and neck
Musculoskeletal
Neuroradiology
Oncology
Paediatric
Radionuclide
Chest
Genitourinary
Vascular
If you are interested in any of these special interests, the NHS has plenty of development opportunities – including training programmes – to allow you to do just that.
The Benefits of Working as an NHS Radiologist
Flexible Working
The NHS runs at all hours of the day. While radiologists typically work daytime hours, the range of appointments means you are more likely to enjoy flexible working. Just bear in mind that many NHS radiologists also have to be on call often.
Working Alongside Others
As previously mentioned, radiology is a very social role, and you'll get to work with a wide range of medical experts.
Excellent Benefits
The NHS offers excellent benefits to all workers, including paid time off and good pension schemes. On top of that, you can expect excellent pay as an NHS radiologist, with the starting salary for a Consultant being £93,666 per year (compared to the UK average of £30K). There is also the NHS Blue Light card which gives you discounts to high street shops and restaurants.
Make a Real Difference
When working for the NHS as a radiologist, you get to use cutting-edge technology and your clinical skills to diagnose and treat a range of patients. You'll be making an active difference in people's lives, from those with life-changing injuries to those with cancer.
Here is what Dennis Bielecki (SAS Radiology) has to say about the benefits of working for the NHS;
"It is a more well-structured, centralised healthcare system than my native system. It is more ethical, more practical, and to the point. You are questionable to whatever you report on; it becomes an official document. This makes being a radiologists here more vigilant and safe."
Skills You Need
If you're interested in becoming an NHS radiologist, you'll want to know you have the necessary skills.
Communication
As you'll communicate with a range of healthcare professionals and patients each day, you'll need high levels of communication.
Problem-Solving and Diagnostic
As well as the fundamental knowledge of radiology, you'll also need to use that to solve problems and diagnose issues.
Time Management
You don't always get a lot of time with each patient, image, and report, which is why being able to manage your time is crucial for NHS radiologists.
Emotional Resilience
You'll need emotional resilience when working under pressure and dealing with sensitive issues. You cannot let the pressure get to you, even in stressful times. Resilience is key to doing well as an NHS radiologist.
Interested in Becoming an NHS Radiologist?
With so much responsibility, becoming an NHS radiologist is no easy walk in the park. However, if you are already training as a radiologist overseas, then it's definitely a possibility for your future.
To become an NHS radiologist, you'll first need to get GMC registered. At BDI resourcing, we recommend taking the FRCR (Radiology) postgraduate route for this (instead of PLAB). That's because the completion of these exams shows that you have specialist knowledge in radiology, which will allow you to apply straight to radiologist positions when applying for NHS roles.
Working as an NHS radiologist can be extremely fulfilling and rewarding. Each day, you'll get to work alongside other speciality doctors and nurses to make a real difference in patients' lives. On top of that, you'll enjoy all the benefits the NHS offers its employees, such as paid time off, good pensions, and development opportunities.
If you'd like to know more or you are ready to apply for jobs as a Radiologist in the NHS then get in touch and our expert team will be happy to help.