Should I sit PLAB or FRCR for GMC?
08 Sep, 2023
10 Minutes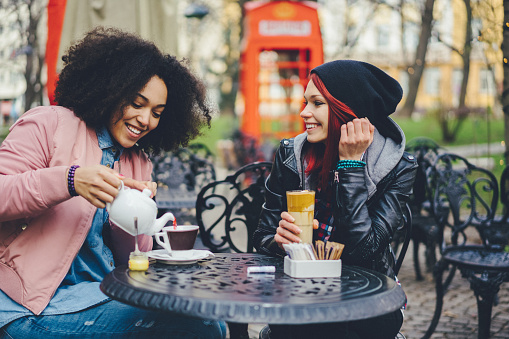 Radiology doctors from all over the world decide to move to the UK and work for the NHS. This big transition makes sense for many international radiologists, as the NHS provides a good salary and many benefits, while the UK offers an excellent place to live. Of course, it's not as simple as getting a visa and applying for NHS positions. To be able to start your NHS career, you first need to get GMC registered. You have a couple of options here: taking PLAB, the licensing exam designed for IMGs, or pursuing a postgraduate qualification like FRCR – if you have more experience and medical training, a specialty qualification may make more sense.
PLAB and FRCR: A Brief Overview
So, what exactly are PLAB and FRCR, and is there much difference if you take one over the other?
PLAB is a licencing test set by the GMC's Professional and Linguistic Assessments Board to determine whether an overseas doctor has the skills and competencies to practise medicine in the UK. The exam fits the UK curriculum and ensures all doctors, whether UK-trained or otherwise, are on the same level.
FRCR is quite different. While it, too, can be used to get GMC registered, its completion means being a Fellow of the Royal College of Radiology. It consists of three exams, and passing it indicates that a doctor can practise radiology at an senior and, potentially, independent level. As a result, the three exams are challenging, testing your knowledge and clinical skills with various methods. It should be noted that FRCR also offers FRCR examinations in Oncology – but here we'll be discussing FRCR in clinical radiology.
Generally, FRCR is more specialised, focused, and more challenging than PLAB. Don't let that fool you, though – PLAB is still very hard, as it ensures that international doctors are at the exact same level as UK junior doctors, and the process for ensuring that is naturally rigorous. When it comes to hiring NHS doctors, patient safety is the priority!
Who is PLAB for?
PLAB is an examination made specifically for anyone who wants to work as a doctor in the UK, but has achieved their primary medical qualification outside the UK, EEA, or Switzerland. Usually, it's for doctors who haven't trained for too long after medical school, as PLAB generally grants you access to NHS roles from junior to lower middle-grade level. So, if you have a year of medical experience after your PMQ outside of the UK, EEA or Switzerland, PLAB would make sense for you.
PLAB is a very common entryway into the UK, with many IMGs taking it every year. That doesn't include all IMGs, though – some choose more specialised qualifications to gain access to GMC registration, which usually allows them to start practising at a higher level as soon as they enter the UK.
Who is FRCR for?
FRCR is for international doctors wanting to start their radiology career in specialty training at ST3 level and beyond. FRCR can even help you start your NHS career as a locum consultant radiologist, assuming you have the relevant and necessary experience from your home country. In this case, FRCR would be an excellent gateway to GMC registration and a senior-level radiology career in the UK.
What NHS Jobs Can You Get with PLAB Vs. FRCR?
One of the biggest differences between PLAB and FRCR is the outcome. Specifically, the kinds of jobs each allows you to apply for.
All NHS doctors practise at a particular level. You have junior doctors, which includes FY1 through to ST2 level. Then, you have middle-grade doctors, which includes ST3+. At the highest level, you have Consultant positions – these are doctors who can practise their specialty at an independent level.
Taking PLAB typically lends itself to junior positions, starting at FY2+ and going up to ST2. These positions cover a wide range of medical practices and competencies, and entering this kind of role gets you access to the NHS, allowing you to learn how it's run, while also discovering what kind of specialty you might want to go into. That's why it's such a fantastic pathway for international doctors not too long out of medical school.
On the other hand, FRCR grants you access to more senior-level NHS positions. With FRCR behind you, you can begin your NHS career journey at ST3+ level or above, specialising in radiology. Some IMGs with FRCR even use it to get on the specialist register through the CESR route. By doing this, you may be able to start your NHS career at the consultant level, using your expertise and experience in radiology to secure a position that allows you to practice radiology unsupervised while earning a high salary. Even without Specialist Registration it is possible to work as a Locum Consultant for a fixed term contract if you hold FRCR.
PLAB vs FRCR: How Much Do They Cost?
When it comes to how much you'll pay for either exam, one comes out a little more expensive than the other, with PLAB being the cheaper option and FRCR being the one that will leave you more out of pocket.
PLAB
As of 2023, PLAB 1 costs £255, and PLAB 2 costs £934. However, you can expect these prices to increase slightly each year – if you're taking PLAB 2 in 2024 or 2025, it may cost a little more.
FRCR
The cost of FRCR differs depending on where you take the exam and whether you are a member of the Royal College of Radiologists.
UK, Egypt, Pakistan: £319 for members, £406 for non-members.
India (Hyderabad): £489 for members, £622 for non-members.
UK, Egypt, Hong Kong, Pakistan: £427 for members, £545 for non-members.
India (Hyderabad): £505 for members, £643 for non-members.
Singapore: £662 for members, £843 for non-members.
UK and Egypt: £597 for members, £759 for non-members.
India (Hyderabad): £709 for members, £903 for non-members.
As you can see, the PLAB exams will cost you less money overall compared to the FRCR (Radiology) examinations, with the lowest price of FRCR being £1,710 (for non-members) and PLAB being £1,189. However, don't let the price of the examinations sway your decision too greatly, especially if you're money motivated. While PLAB is cheaper, it is more likely to get you a junior NHS position, whereas FRCR can get you a more senior position that offers a much higher salary. That difference in examination price will seem negligible when you're earning a lucrative salary as a specialist doctor or consultant!
How Long FRCR and PLAB Take to Complete
To take PLAB, you need a valid medical degree. You must also have taken Part 1 within the last three years before taking Part 2. From there, it's only really a matter of revision – we recommend at least two months of revising before taking either of the PLAB examinations.
Preparing for FRCR takes quite a bit longer. For starters, to sit FRCR Part 2, you will need at least three years of experience in a supervised radiology training program. On top of that, you'll need to spend a lot of time revising for the FRCR exams. These exams are challenging for a reason – only those who can safely practise radiology unsupervised will get through them. Expect them to be thorough!
Ideally, you would devote a good amount of time to revise for both of these exams. Yes – the FRCR exams are more challenging, but that doesn't mean PLAB will be a walk in the park! When you're paying for these tests and hoping to start your NHS career without delay, it's important to pass the first time, so whichever you choose to do, be sure to allocate enough study time.
PLAB Exam Structure
So, what can you expect from PLAB parts 1 and 2? Preparation is key to passing, so familiarise yourself with the following structure if you take PLAB.
PLAB Part 1:
PLAB Part 1 is a multiple-choice answer exam that includes 180 questions. The exam is taken in a single day, and you get three hours to answer all the questions. The questions offer candidates a common medical scenario with five potential answers – you must choose one of the answers provided.
PLAB Part 2:
PLAB Part 2 is an OSCE exam. It's quite different from PLAB part 1; instead of writing your answers down, you take a practical exam, where examiners mark you on the day. There are eighteen stations in total to complete, and you'll get around eight minutes per station, with two rest stations in between. Like PLAB Part 1, you can expect to be presented with common clinical scenarios, only this time, it's in real life with actor patients. Many IMGs find PLAB Part 2 quite frightening because of this, but lots of practice and prep will ensure you are fully prepared on the day for whatever you come across.
It's important to note that these exams aren't just about testing your knowledge – to pass PLAB, you must be able to use that medical knowledge in clinical settings. This will be tested at each stage of the exam, particularly in the later practical examinations.
FRCR Exam Structure
The FRCR (Radiology) examinations are challenging – they test your clinical reasoning, understanding, communication skills, and more. Here is what to expect at each stage.
FRCR Part 1:
The first examination – FRCR Part 1 – is split into two papers (which you take on different days): Physics and Anatomy. The exam is tailored to the Specialty Training Curriculum for Clinical Radiology. The anatomy paper has 100 image-based questions you'll complete on a computer, while the physics paper asks you to answer 200 true or false questions. Keep in mind that, for the anatomy paper, there is no negative marking, so candidates should answer every question even if they're not 100% certain!
FRCR Part 2A:
FRCR Part 2A consists of two papers with 120 questions each (so 240 questions in total). These are single-best-answer questions, and you get three hours per paper, both of which you'll be expected to complete on the same day – so it's a full-day event! For FRCR Part 2A, questions focus on the following areas: Cardiothoracic & Vascular, Musculoskeletal & Trauma, Gastro-intestinal, Genito-urinary, Adrenal, Obstetrics & Gynaecology, Breast, Paediatric, Central Nervous, and Head & Neck.
FRCR Part 2B:
FRCR Part 2B comes in three sections: a rapid reporting session, a reporting/long case session, and two oral examinations.
- Rapid Reporting Session
In the rapid reporting session, you are met with thirty images (including both normal and abnormal) and asked to classify them within thirty-five minutes.
- Reporting Session
The reporting session (or long case session) consists of six cases. You'll be presented with these cases and get 75 minutes to observe, interpret, provide a principle and differential diagnosis, and recommend further investigations/management. You must be both detailed and concise here.
- Oral Examinations
Finally, you must complete two oral examinations (called a viva). Each viva lasts 15 minutes and has two examiners – one who will ask you the questions and another who will mark you. The questions will be related to radiological images, and your goal is to achieve a correct diagnosis with an accurate report.
Where Can You Take the PLAB and FRCR Examinations?
Some of these exams may require you to travel to the UK, whereas for others, they might be available in your home country, making them much more affordable and easier to complete! For FRCR, keep in mind that these are the locations on offer for exams in November 2023, April 2024, and November 2024.
PLAB Part 1
UK Locations:
Belfast
Birmingham
Cardiff
Edinburgh
London
Manchester
Newcastle
Oxford
Sheffield
Overseas Locations:
Sydney, Australia
Dhaka, Bangladesh
Toronto, Canada
Alexandria, Egypt
Cairo, Egypt
Accra, Ghana
Bangalore, India
Chennai, India
Hyderabad, India
Kolkata, India
Mumbai, India
New Delhi, India
Nairobi, Kenya
Abuja, Nigeria
Enugu, Nigeria
Lagos, Nigeria
Islamabad, Pakistan
Karachi, Pakistan
Dublin, Republic of Ireland
Riyadh, Saudi Arabia
Johannesburg, South Africa
Madrid, Spain
Colombo, Sri Lanka
Dubai, UAE
PLAB Part 2
For PLAB part two, there are two test centres in Manchester, UK. Every candidate will have to travel there to complete PLAB.
FRCR Part 1
UK (Belfast, Bridgend Wales, Crewe, Edinburgh, Glasgow, Leeds, London, Plymouth)
Egypt
Hong Kong
India – Hyderabad
Pakistan
Singapore
FRCR Part 2A
UK (Belfast, Bridgend Wales, Crewe, Edinburgh, Glasgow, Leeds, London, Plymouth)
Egypt
Hong Kong
India – Hyderabad
Pakistan
Singapore
FRCR Part 2B
UK (Belfast, Bridgend Wales, Crewe, Edinburgh, Glasgow, Leeds, London, Plymouth)
Egypt
India – Hyderabad
How to Get on the Specialist Register
While many IMGs are happy to go through the PLAB route and start their NHS career at FY2 or ST1-2 level, others have gained a lot of specialist experience in their home country and would like to start at a more senior level. Fortunately, that pathway is open to you if you have the necessary experience. If you're a radiologist and complete FRCR, you can use that qualification to get on the specialist register, which in turn allows you to apply for Consultant posts.
To do this, you'll need to complete the CESR (Certificate of Eligibility for Specialist Registration)/Portfolio Pathway. Getting this involves a lengthy application where you must collect all necessary evidence to demonstrate your capabilities as an independent radiologist. With FRCR to back it up, you have a good chance of getting on the specialist register.
IMGs who take PLAB can also end up on the specialist register, with the major difference being the length of time it takes. International doctors who pursue CESR/Portfolio Pathway through FRCR can get on the specialist register straight away (providing they have all necessary evidence), whereas IMGs who take PLAB will need to go through the UK's training system before getting their CCT, which usually takes around eight years. Of course, there are also those doctors who are happy to stay in fixed positions that are not at Consultant level – perhaps as a specialist or specialty doctor. Equally you can start as a locum Consultant for a fixed term whilst you work towards CCT or CESR.
If you complete some of your specialty training overseas, get GMC registered through FRCR, and then complete the rest of your training in a UK-approved program, then you can get on the specialist register through CESR-CP. This allows you to use evidence from all your training to become a Consultant level doctor.
How to Get GMC Registered with PLAB or FRCR
Once you have either PLAB or FRCR, you can begin your GMC application. Luckily, the General Medical Council makes it easy for doctors from all over the world to apply – you can do so online. As well as your proof of knowledge through either PLAB or FRCR, here is what you will need:
Photo ID
Certificate/s of Good Standing
Proof of English Language Knowledge (IELTS or OET)
Proof of Experience/Internship
Proof of the Last Five Years of Activity
The GMC guides you through the application process online, but if you have any questions, contact the team here at BDI Resourcing and we can help!
In Summary
PLAB and FRCR are two different ways for a Radiologist to get GMC registered, both leading to different NHS career levels. PLAB acts as a foundation for becoming an NHS doctor, allowing you to progress within the NHS with a UK-approved program later down the road. On the other hand, FRCR allows you to start your NHS at a higher level as a radiologist, potentially even getting on the specialist register and becoming a consultant radiologist as your first NHS post. With both producing such different results in terms of career and progression, it's crucial to understand which one is right for you.
BDI Resourcing help hundreds of Radiology doctors to relocate to the UK every year. If you have any questions or would like us to review your CV and send across appropriate job opportunities then please get in touch.