FRCR Radiology Part 2B for IMGs
03 Mar, 2023
8 Minutes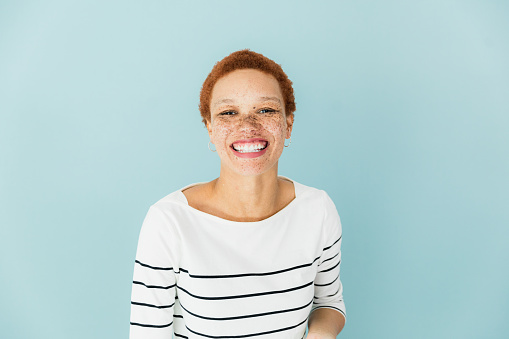 After completing FRCR part 1 and 2A, the next step is booking, taking, and (hopefully) passing the FRCR Radiology Part 2B exam! It is the last exam you must pass before getting your FRCR qualification, allowing you to become GMC registered and apply to NHS radiologist positions.
FRCR part 2B is more practical, consisting of the following components:
Rapid Reporting
Long Cases
Oral Examination
The rapid testing section ensures that you know how to respond quickly in emergencies – considering that radiology is often necessary in trauma cases. Long reporting ensures you can create and submit good written reports after observing clinical cases. Finally, the oral examination (viva) at the end is about proving your observation, interpretation, and communication skills. To learn more about each section, as well as the eligibility criteria, costs, and preparation tips for the exam, keep reading.
FRCR Radiology Part 2B: Cost and Eligibility
Price for the UK: £597 for members, £709 for non-members.
Price for India: £759 for members, £903 for non-members.
To be eligible for part 2B, you must have passed part 2A. You'll also need at least 34 months of clinical radiology training behind you.
You apply for FRCR part 2B like you did the other exams – on the RCR exam hub using your login details. On there, you can book and pay for the exam in a venue of your choice. The exams get held twice a year in April and October all around the UK.
FRCR Part 2B: Exam Structure
The FRCR (radiology) part 2B exam has three sections: Rapid Reporting, Long Cases, and an Oral Examination.
Rapid Reporting
The rapid reporting section takes place on a computer. On the computer, you'll be shown 30 films in 35 minutes. The films consist of both normal and abnormal images, and it's your job to diagnose the potential problem. With so many cases in such a short period, you need to be fast, so don't spend too long looking for an abnormality in a radiograph.
Long Cases (Reporting)
The next part is computer-based once again. In this part, you'll be given six cases with a total of 75 minutes to answer them. Here is what you should include in your reports:
Observations
Interpretation
Principle Diagnosis
Differential Diagnosis
Further Management
Doing this will show your interpretation of the images and your reporting skills.
Oral Examination (Viva)
The last section is an oral exam which includes two 30-minute sessions, each with two examiners. In each section, you'll have one examiner asking the questions and another marking (they will swap roles halfway through).
You'll be asked to look at a range of medical images, including the following type of radiographs:
Classic
The classic radiographs are the ones you'll have come across multiple times and should be simple to solve.
Tie it Together
In these images, you'll have to note various abnormalities to come to a diagnosis.
Observation
These images show a subtle problem, so it may take longer to analyse and diagnose.
Gross Abnormality
Lastly, the gross abnormality images will have a very obvious abnormality, perhaps in an atypical area.
While you may find identifying the problem easier in some of these images, it's important to note that each holds the same amount of weight regarding marks.
How to Prepare
FRCR Part 2B is understandably challenging and even nerve-wracking. The key to passing is to prepare early. Here are our preparation tips:
Online mock exams
Mock exams will help you familiarise yourself with the exam's content, the structure of questions, and timings. So do as many as you can.
Reading
Reading a range of books and articles will help broaden your knowledge; the more you know, the better your answers will be. Here are two books we recommend for this exam:
Rapid Review of Radiology (Medical Rapid Review Series); Hussain, S. et al. 2010.
Long Cases for the Final FRCR 2B (Oxford Speciality Training: Revision Texts); Hanlon, R. 2011.
Practise, Practise, Practise
Practising questions is key to passing this exam – especially the oral examination. It's not just about the knowledge, after all – it's also about how you deliver it. Practising with a mentor and asking for feedback will help hone your communication skills and provide better answers.
On the Day
On the day, it's essential to speak clearly and confidently. As a practical exam, you will receive far better marks for a clear and concise verbal answer. The best way to go about the exam is to act as if it is a typical day at work – act as though every clinical scenario is real and respond as you would in a clinical setting.
What Happens if You Fail?
If you fail, do not think it's the end of the world. While you'll be understandably disappointed, you get six attempts at this exam. Still, it's important to understand where you went wrong so that you can prepare better for your next attempt.
What Happens After Passing?
Passing FRCR (Radiology) Part 2B is an enormous feat, so congratulations! Completing the last exam means you gain the FRCR postgraduate qualification and become a member of the Royal College of Radiologists.
From here, you can apply for GMC registration and begin applying to radiologist roles in the NHS! It's the beginning of your life as a doctor in the UK. Here is what Dennis Bielecki (SAS Radiology) has to say about getting GMC registered and working in the NHS:
"Become registered with the GMC as soon as possible. If something is not clear, telephone them, as they are very helpful. From there, get your speciality recognised, so you are able to be placed on the specialist register."
In Summary
FRCR (Radiology) consists of three exams – parts 1, 2A, and 2B. 2B is arguably the most challenging, requiring you to show your clinical skills in an exam setting. The key to passing is to put in as much time preparing as possible!
Are you interested in learning what life is like working in the NHS, particularly as a radiologist? Passing part 2B provides a route to GMC registration and, in turn, an NHS radiologist position. You can find out what that entails in the following article.
Email us if you would like to stay updated with all the latest vacancies in Radiology and our dedicated support for relocating to the UK.