What to Expect working in ICU in the NHS
07 Aug, 2023
12 Minutes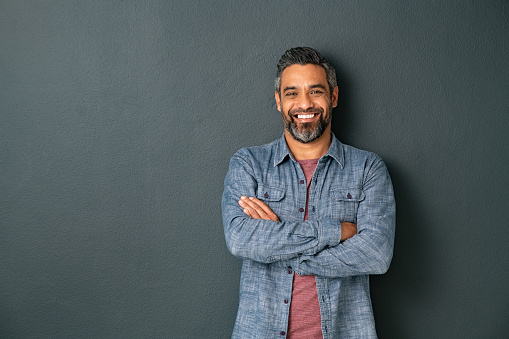 Intensive care is a specialist hospital ward dedicated to managing very sick patients. The patients in the ICU are some of the sickest you'll find in a hospital, many of them suffering from organ failure or dysfunction, meaning they require constant care and observation.
If you work in an NHS ICU, you are often known as an intensivist, and – as you can imagine – the job is quite intense. So it's good to know what to expect, especially if you're an international medical graduate looking to complete your EDIC, gain your GMC registration, and move to the UK to work in an ICU. This article will cover the ins and outs of working in an ICU in the UK, from how much you earn to what to expect in a typical day.
In this short video Daniel explains the highlights or you can read on to get the full picture in detail:
Average Salary of UK ICU Doctors
According to the latest NHS Pay Circular an ST3+ level ICU doctor will earn £55,329 in addition to uplifts for out of hours or longer working commitments. Comparing that to the UK national average of £30k per year, you can see that it's an attractive salary. Plus, you may earn more as a Speciality Doctor or Consultant depending on your experience, training, and speciality.
What Does an Average Day in an ICU Look Like?
In a UK hospital, there are three levels of ward care:
Level 1 – Ward Care
Level 2 – Enhanced Care
Level 3 – Critical Care
An ICU focuses on levels two and level three. As an intensivist, you'll work in an intensive care unit, speciality unit, or high dependency unit. Consultants also may travel to homes to provide medical care.
During a day in an ICU, you'll be expected to monitor, assess, and review the patients you are caring for. You'll read patient information, develop treatment plans, and cover handovers. Handovers are a vital task in the ICU – after looking after the same patient for the entire shift, you must ensure you give all the necessary information to the next doctor, including the situation, background, assessment, and recommendations.
Here are some of the common ailments that patients in the ICU suffer from:
Liver Failure
Heart Failure
Respiratory Failure
Severe Trauma
Intoxications/Poisoning
Major Surgery Recovery
Neurological Issues
Renal Failure
Pregnancy Complications
Sepsis
To care for these patients, some of your responsibilities will include providing respiratory support, measuring cardiac output, central venous cannulation, cardiovascular system support, and CT scans. Doing so will be both busy and challenging – it's a lot to take on, and you'll likely care for between 8 and 25 patients at a time, depending on your specific role.
Another major part of the ICU doctor's working day is liaising with other medical professionals and communicating with the patient's families, which means a high level of communication is essential.
Specialisations
The ICU is a multi-disciplinary ward of many different healthcare professionals, from nurses to specialist intensive care doctors. As a doctor, you have the option of choosing a speciality within the ward. Here are some of the specialities you can choose from:
Cardiac Intensive Care Medicine
Transfer Medicine
Pre-hospital Emergency Medicine
Academic Research
Home Ventilation
Paediatric Intensive Care Medicine
Quality Improvement in Healthcare
Education
ECMO (extra-corporeal membrane oxygenation)
There is also the option of pursuing a partner speciality, such as anaesthetics and emergency medicine.
Skills Required to Work in ICU
Working in an ICU in the UK can be very fulfilling for the right person. After all, you'll be caring for patients that need it most. It's a fast-paced, intense environment that requires a certain kind of person with particular skill sets, including:
High levels of Communication
Due to the fact working in the ICU involves speaking with doctors, patients' families, and other colleagues, you must have high levels of communication. After all, you must know all the essential details about a patient's file to get appropriately relayed.
Problem-solving
When caring for patients, you'll need to make many decisions on the spot to ensure they receive the best possible care. This might need to be done quickly, which is why excellent problem-solving skills are essential for any doctor in the ICU.
Organisation Skills
The ICU is an intense, fast-paced environment, and doctors need to be able to manage multiple responsibilities at once, so being organised is critical.
Emotional Resilience
There is a lot of pressure in the ICU and, of course, intense situations. To be able to manage that, emotional resilience is a must. You will even be dealing with patients at the end of their life, which can be very hard to cope with mentally.
Qualifying for an ICU Role
To qualify for an ICU role in the NHS, we recommend the EDIC route. It is a qualification offered by the European Society of Intensive Medicine, which ensures that all those working in intensive care are capable of providing excellent patient care.
The EDIC is made up of two exams – parts one and two. Upon completing both, you can use this qualification to apply for GMC registration and start applying for jobs in the NHS.
Living in the UK
As an overseas medical graduate, relocating to the UK may come as a culture shock, so it's a good idea to get to grips with what life will be like once you move over.
Life in the UK varies depending on the area you live in. The South is more expensive than the North, for example. Some of the pros of living in the UK as an NHS doctor are that you get a good salary, a work-life balance, and plenty of training opportunities. You don't ever have to let your career grow stagnant!
We recommend getting support for those first years as an IMG relocating to the UK. As Dr Alawia Al-bashir told us;
"The journey with the trust was amazing, and the induction period was quite helpful. The trust I am working with is very supportive and has a clear written policy, which is very useful in terms of managing the patients and running the care."
Using relocation support like what we offer here at BDI resourcing will help you find your perfect ICU role while also ensuring you settle in quicker.
In Summary
Working in a UK hospital in the ICU will be both challenging and rewarding. Each day, you'll be expected to monitor, assess, and review patient cases, as well as liaise with other doctors. The right training will prepare you for such responsibilities. Plus, the NHS has plenty of development opportunities, so you can always go on to specialise in another area in the ICU, such as paediatric intensive care medicine or quality improvement in healthcare.
If you're considering a career in ICU in the NHS then let us know – we have plenty of resources that will help you along the way and can keep you updated with the latest job opportunities.