What to Expect working in Oncology in the NHS
11 Feb, 2023
10 Minutes
Oncologists will make a positive difference daily, as they must assess, diagnose, and treat ...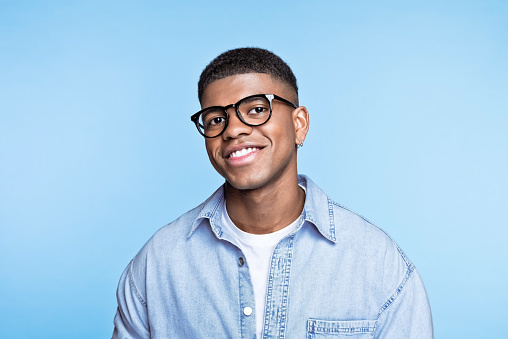 Oncologists will make a positive difference daily, as they must assess, diagnose, and treat various cancers to provide the best possible outcome for their patients.
If you are an overseas doctor or medical graduate hoping to secure an NHS oncology role following GMC registration, you are likely eager to learn more about the career, including its day-to-day duties, annual salary range, and job demand. Find out what to expect in oncology. Read on for the full story or capture the headlines in this video from Tom:
What are an Oncologist's Daily Responsibilities?
Oncologists do much more than diagnose cancers. They must identify the best treatment options for a patient's specific case, varying from drug treatments and therapies for potentially curing specific cancers to managing a condition with palliative care.
Regardless of the stage or potential outcome, an oncologist must discuss treatment options with patients and their loved ones to identify the best route for their needs. They will also provide a level of counselling to help patients and families navigate an emotional and confusing time in their lives.
What to Expect from Oncology Training?
As clinical research is fundamental to an oncology career, training often includes:
Clinical care
Laboratory and translational cancer research
Clinical trials
After you have qualified as an oncologist and earned GMC registration, you will be able to:
Diagnose various cancers.
Identify the best treatment options for specific cases.
Organise and manage drug treatments and therapies.
Resolve potential complications.
Oversee patient care.
Perform after-treatment care.
What are the Oncology Career Paths?
Oncologists can treat all cancers using various methods, such as medication, radiation, and surgery. However, the oncology path you select may determine the types of cancers you treat during your career.
Medical Oncologist
If you choose to become a medical oncologist, you will treat many cancers using medication therapies, such as:
Chemotherapy
Endocrine Therapy
Immunotherapy
Antibody or other biological therapies
If you become a medical oncologist, you are more likely to treat the following diseases:
Lung cancer
Leukaemia
Melanoma
Gastrointestinal cancers
Genitourinary cancers
You can also specialise in a specific type of cancer to serve as an expert in your field, such as various blood cancers or urological cancer, to name a few options. What's more, you could develop an interest in a specific treatment method, such as imaging techniques.
Clinical Oncologist
Unlike medical oncologists, a clinical oncologist doesn't diagnose cancers. However, they are responsible for treating various diseases using radiotherapy or systemic therapy techniques, such as:
Chemotherapy
Hormone therapy
Biological agents
In addition to administering various radiological treatments and therapy techniques, a clinical oncologist will discuss any concerns patients may have about their health or treatment. They will also answer any questions to help the patient make informed decisions, ease worries, and gain a deep understanding of each treatment.
How Much Do UK Oncologists Earn?
Your career choices, seniority, and experience in a field will determine your annual oncology salary. According to the most recent NHS pay circular, ST3+ level medical and clinical oncologists will receive a training salary of £51,017 plus an uplift allowance determined by your working hours and rota. Consultant oncologists can earn up to £119,133 per annum.
What are the Oncology Entry Requirements?
International senior doctors hoping to enter medical oncology in the UK must pass the MRCP (UK) exams by the Royal College of Physicians. If you are unfamiliar with the GMC approved exam, it is a two-paper format, and each has 100 multiple-choice questions that will take approximately three hours to complete.
Each paper will test your knowledge, comprehension, and ability to solve clinical problems. Passing the MRCP exam is an excellent route for securing GMC registration. You have to have passed all parts of the exam (Part 1, 2 and PACES) to get the MRCP and therefore GMC registration. To qualify for the exam, you must have a Primary Medical Qualification (PMQ) recognised by the GMC and gained a minimum of 12 months of postgraduate experience in medical employment.
Alternatively, you can complete a Professionals & Linguistics Assessment Board (PLAB) exam before completing a GMC application. This is often a more popular route for international medical graduates or experienced doctors looking for a faster path into the UK and those happy to join at a more junior level.
If you have your sights set on becoming a clinical or radiation oncologist, the FRCR (Oncology) exams could help you secure a career in the NHS. However, you must have a PMQ and completed courses covering cancer biology and radiobiology, medical statistics, clinical pharmacology, and physics.
Why Become a UK Oncologist?
The National Health Service in the UK (NHS) has built a global reputation for its quality of care and accessibility. According to the Commonwealth Fund, it is one of the finest health systems in the world, especially for providing its patients with affordable access to healthcare. The UK is also world-renowned for its cutting-edge healthcare technologies and the quality of its patient care and outcomes.
The increased demand for oncologists will provide exceptional job security and ample career opportunities once you have received GMC registration. As a result, you could take your pick from leadership opportunities, secure a competitive salary, and even receive sub-speciality support.
If the above reasons aren't enough, you might be pleased to learn part-time and flexible roles are available across the NHS. Plus, you will receive an exceptional pension scheme, great paid leave entitlement and superb NHS discounts at various UK retailers and restaurants. As the UK is a multicultural society and provides affordable healthcare for all, you will treat patients from all walks of life.
These are a handful of the many reasons you may relish a long and rewarding career in the NHS as a qualified oncologist.
Check out what Dr Ali had to say about his journey to the UK in this interview with Oncology specialist Richard Halliday:
Why Live in the UK?
An oncologist career in the NHS will not only provide extensive job opportunities, a high-paying salary, and various job perks, but you could enjoy a fantastic quality of life when moving to the UK. If you're interested in exploring more then contact us and we'll be happy to discuss your journey and options.