What to expect working in Acute Medicine in the NHS
11 Feb, 2023
9 Minutes
Many international medical graduates don't know what to expect regarding the acute medicine ...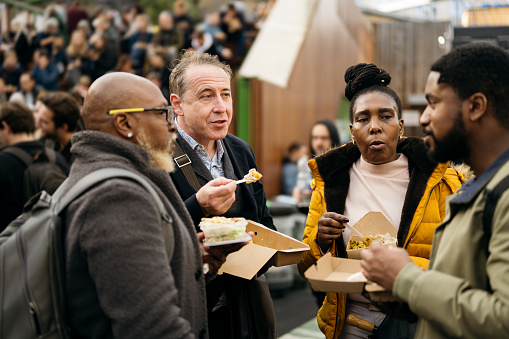 Many international medical graduates don't know what to expect regarding the acute medicine speciality in the NHS. That's because it's not a recognised speciality in many places worldwide. In fact, it only became a recognised speciality in the UK in 2009. Since then, it has grown quickly, providing many doctors with a fulfilling and fast-paced career and patients with high-quality care when they need it most.
The reason acute medicine became its own speciality is largely down to better organisation in UK hospitals. Patients needing immediate medical care for severe yet broad clinical problems can be seen in the acute medical unit – a multidisciplinary unit full of many healthcare workers who can assist.
Are you an IMG interested in specialising in acute medicine? First, you should understand what's involved with being an acute internal medicine (AIM) doctor – and that's what this article will help you do. If you just want the key points we have created this video that tells you the headlines or you can read on for the full detail:
What's the Salary?
The basic salary for ST3+ level doctors specialising in acute medicine is £51,017 a year and you'll receive additional uplifts depending on the additional hours that you work on your rota. However, you can earn a much higher salary than that, with consultants in acute medicine earning up to £119,133. The more training and experience you have, the more senior role you can get, which equals increased pay.
Compared to the UK's average salary of £30k per year, the salary of an AIM doctor is high and you will be able to afford to live comfortably in all areas of the UK.
Where Will You Work?
As an acute medicine specialist, you will be predominantly stationed at the acute medical unit (AMU). However, you may sometimes be expected to see patients in inpatient wards or at the emergency department. Remember that acute medicine – although closely linked – is separated from the emergency department's speciality.
In the acute medical unit, you'll be around and converse with a range of colleagues, including consultants, nurses, emergency department staff, and medical specialists.
What it's Like to Work in the Acute Medical Unit?
So, what can you expect day-to-day when working in the acute medical unit? Your primary responsibility will be admitting, assessing, monitoring, and treating patients. These patients will be dealing with clinical conditions that are severe, rapid onset, or life-threatening, meaning they need treatment straight away. You'll see them from the moment of admission and then for the next 72 hours. If they need to stay in the hospital beyond those 72 hours, they will likely be moved to another department in the hospital.
To treat these patients, the most common treatments you'll provide include:
Lumbar Puncture
Paracentesis
Pleural Aspiration
You will see a wide variety of patients – both adults and children - with various conditions, such as asthma attacks, liver failure, and gastrointestinal bleeding.
Another huge responsibility will be liaising with your colleagues, such as emergency department staff and consultants. The acute medical unit is a multidisciplinary effort, which means high levels of communication is necessary for it to work.
A day in the acute medical unit is varied and exciting. That means it requires high levels of energy and coordination for the patients to receive quality care, which is why training is so rigorous.
GMC Registration for Acute Medicine Doctors
To work as an acute medicine doctor in the NHS, you first need to get on the GMC register. GMC registration is a must-have for any doctor in the UK, as it proves that those on the register have the skills and knowledge to practise medicine safely.
As an IMG, the standard route to GMC registration for a speciality like Acute Medicine is MRCP (Membership of the Royal Colleges of Physicians). It consists of three separate exams – part 1, part 2, and PACES – and you'll need at least twelve months of medical postgraduate experience to take the first exam. All three exams are rigorous, but completion grants access to GMC registration; plus, the qualification allows you to start an NHS post that reflects your senior experience. With MRCP, you can start at level ST3+ in the NHS, and from there, you can further your training in your chosen speciality (Acute Medicine).
As well as a postgraduate qualification like MRCP, you will need to prove your English language skills to earn GMC registration. To do this, you'll need to either pass IELTS or OET.
The Benefits of Working in Acute Medicine
Working in acute care is no walk in the park – it's fast, intense, and emotionally straining. However, it can provide a wonderfully fulfilled career for the right person. Here are the benefits:
Lots of Variety
Every day in the acute medical unit is different. While other specialities are very focused on specific conditions, acute medicine involves many clinical conditions. Therefore, it will be hard for you to get bored with your work when you choose this speciality.
An Open Future
If you specialise in acute medicine, you keep your options open. That's because an acute medicine speciality can open the door to other specialities such as elderly care, dermatology, cardiology, or haematology.
Help People in Need
Many people working in acute medicine find that helping those who really need it is the best part of the job. Working in the acute medical unit, you help people that need it most, which is a job you can feel proud of.
Is Acute Medicine the Right Speciality for You?
If you're still deciding which speciality to choose, you should consider whether acute medicine works for you. To succeed in both the training and the career itself, you'll need the following skills:
High levels of communication
You'll be liaising with colleagues and talking with patients and patient's relatives. Due to this, you must be an excellent communicator.
High Energy Levels
As mentioned, working in the acute medical unit is fast-paced and intense, so you need to have lots of energy to keep up with the pace of the day.
Emotional Resilience
Working in acute medicine often means caring for patients at the end of their life. Emotional resilience is necessary to be able to handle this.
Organisation Skills
For the acute medical unit to run as it should – that is, keeping a fast pace while treating every patient with dedicated, high-quality care – every AIM doctor must have exceptional organisation skills.
If you have these skills and want an intense and varied career in the NHS, working in acute medicine could be the route for you.
Relocating to the UK
As an international medical graduate considering an acute medicine position for the NHS, you have to consider the prospect of relocating to the UK and what that might mean. After all, there might be a culture shock, especially when comparing your old medical experience to working for the NHS.
Dr Hafiz Muhammad Imran, Locum Consultant General Internal, acute and geriatric medicine and GP trainee, has this to say about the difference;
"It's quite different in many aspects, especially multidisciplinary team approach, palliative care, geriatric care, community care, and advance care planning, plus discharge planning. Duties are managed by other teams, not just by doctors."
You might not be used to the way it's run. However, you might find that rather refreshing – working for the NHS often involves a collaborative effort. You can rely on your colleagues, and they can depend on you.
In Summary
Specialising in acute medicine means pursuing a fast-paced, intense NHS position involving various conditions. If you have the necessary skills – including communication and emotional resilience – it can make an excellent role, especially if you want to develop in your medical career.
If you're working towards your MRCP, already have it or looking for your next job in the NHS then please let us know and we would love to keep in touch to offer our support and guidance in any way that we can.