NHS Service Post v NHS Training Post
14 Mar, 2023
10 Minutes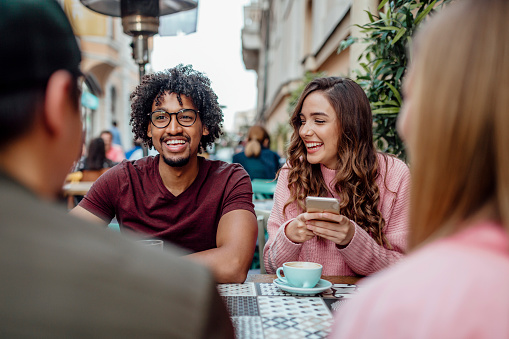 Do you want to work for the NHS? It's a great step to take, as the NHS offers good pay, annual leave, personal development opportunities, and the ability to work with an excellent team of people. It pays to be employed by the biggest employer in Europe!
The question is, what type of NHS position should you apply for? There are two options - an NHS training post or an NHS service job. Most IMGs and UK doctors prefer to aim for a training post, but it's not as simple as that (especially for overseas doctors). In this article, we'll discuss the difference between these two posts, including which you should choose depending on where you are in your medical career.
What is an NHS Service Job?
An NHS service job (also named a non-training post) is a position that fills the working rota for doctors within the NHS. These positions are generally seen as equivalent to levels FY1, CT1, FY2, ST1 and ST3+.
While an NHS service job does not put you directly on the path towards the specialist register, you still gain valuable experience. Plus, the tasks you do are the same as training doctors and you're often given access to all of the same support like educational supervisors and study leave despite the fact that you're not officially on a recognised programme. Ironically it isn't unusual for a service job to be vacant because of a gap left in the training rotations.
What is an NHS Training Job?
On the other hand, there are NHS training posts. These positions fall under the postgraduate specialist training programmes and require consistent yearly progression. When doing a training post, you'll need to meet the training requirements as you go. Throughout this process, you'll have an Educational and Clinical supervisor to monitor and support your study. You'll also get study leave to take your qualification exams.
NHS training jobs last a certain number of years, and at the end, you'll receive a qualification that allows you to join the specialist register. From there, you might be able to become a consultant or a GP.
All NHS training programmes are overseen by Deaneries. There are twenty deaneries in the UK, each one covering a specific region. Their job is to arrange assessments, supervise training, and assess your progression. To do that, they are advised by the Speciality Training Committee, which includes consultants.
Which Post is Better for IMGs?
It's understandable to want to choose a training post as soon as possible, as training posts offer formalised training and a route to becoming a consultant. However, NHS training posts are extremely competitive. As an IMG with little experience working for the NHS, you might find successfully attaining a training position challenging.
We always recommend that IMGs start in an NHS service post, at least for a year. During that year, you will fill in the NHS rota, gaining valuable experience. It will also come with an adjustment period, helping you slowly build confidence. After all, it's an enormous change! Having the chance to familiarise yourself with the NHS provides a learning experience that will help you later get the speciality training post you want. That way, once you apply for a specialist training vacancy, you'll have the experience you need to succeed. It'll also allow you time to build up a compelling portfolio of evidence to promote yourself in your training applications.
The Journey Toward Speciality Training
As mentioned, we recommend doing at least a year in an NHS service post before applying for speciality training positions. Some IMGs even prefer to spend two years doing this. The more experience within the NHS, the better! Remember – it's not a race.
After gaining that experience, you can apply to the speciality post you want. Here is the recruitment timeline:
Round 1: Recruitment for CT1/ST1 speciality training programmes. Recruitment usually happens between August and December.
Round 2: For ST3/ST4, applications open generally between August to December.
Round 1 Re-advert: Vacant posts for round one usually become available the following February.
Round 2 R-advert: Vacant posts for round two usually become available the following February.
Check out the official recruitment timeline for more specifics about when speciality training vacancies become available.
Applying for Speciality Training
You can apply for speciality training via Oriel. Oriel is an online portal that allows you to apply for foundation training, speciality training, and higher speciality training. On that portal, you can manage interviews, applications, offers, and more.
If you have not done an internship year, you can do the UK foundation programme. However, if you have already completed an internship programme, you can do training programmes in FY2, WAST, or 12 months in an acute speciality.
For IMGs who have already completed speciality training overseas and have a Royal College Postgraduate qualification in their chosen speciality, you can apply for NHS roles at level ST3+.
Is Training Right for You?
It's important to consider other routes during your medical career journey, as some IMGs do not need to pursue NHS training posts to end up on the specialist register. Another path is through CESR and CESR-CP.
CESR (Certificate of Eligibility for Specialist Registration) requires a full portfolio of evidence demonstrating your speciality training and qualifications. The portfolio should include qualifications, case histories, appraisals, referees, publications, and more. Once collaborated, you send this with an application to the GMC, who will then send it to a Royal College Equivalence Advisory Group to get assessed. The final decision gets made by the GMC.
You must have undertaken at least six months of speciality training or have been awarded a specialist qualification from your home country to be eligible for CESR. Keep in mind that it isn't a simple path – it requires thorough documentation. However, it does lead to getting on the specialist register, allowing you to start in a consultant role as soon as you work for the NHS.
In Summary
As an IMG looking for NHS positions, it's important to distinguish between training posts and non-training posts. While your overall goal might be taking on a training post in your chosen speciality, it's always a good idea to gain NHS experience first. That way, you can learn the ropes without the pressure of educational development. Then, once you have spent a year or two in a service post, you can confidently apply for a specialist training programme that will allow you to progress in your NHS career.
If you're looking forward to a non-training service role in the NHS then get in touch and we can provide you with a full range of options as well as supporting your applications, CV and interview preparation.