NHS Major Trauma Centres VS Minor Injury Units
23 Aug, 2023
6 Minutes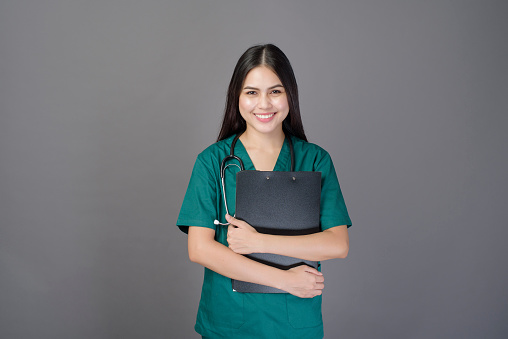 In the United Kingdom, the NHS plays a crucial role in providing emergency medicine services to the population. The common name for an Emergency Medicine department in the UK is often A&E but you might not be aware that there are varying levels of care provided at different hospital Trusts. Understanding the difference between major trauma centres and minor injury units is essential to any Emergency Medicine IMGs who are looking to work in the NHS.
Major Trauma Centres
Major trauma centres are specialized departments equipped to handle severe and life-threatening injuries. These injuries often result from accidents, falls, or traumatic events, requiring immediate and advanced medical attention.
They are staffed by highly trained medical professionals, including a range of Emergency Medicine doctors alongside trauma and orthopaedic surgeons, anaesthetists, radiologists, and a team of critical care nurses. They are equipped with state-of-the-art diagnostic and surgical facilities, including operating rooms, intensive care units, and advanced imaging technology.
In terms of the kind of patients you'd be expected to see, these departments handle cases like severe head injuries, multiple fractures, major organ damage, and spinal injuries. They provide a comprehensive approach to care of some of the most complex cases, from initial resuscitation to long-term rehabilitation. Needless to say that working in a major trauma centre requires a cool head and the ability to deal with stressful situations calmly.
Major trauma centres are strategically located across the country to ensure everyone in the UK has speedy access to critical care facilities in the event of emergencies. The following map outlines the locations of the 27 major trauma centres across NHS England: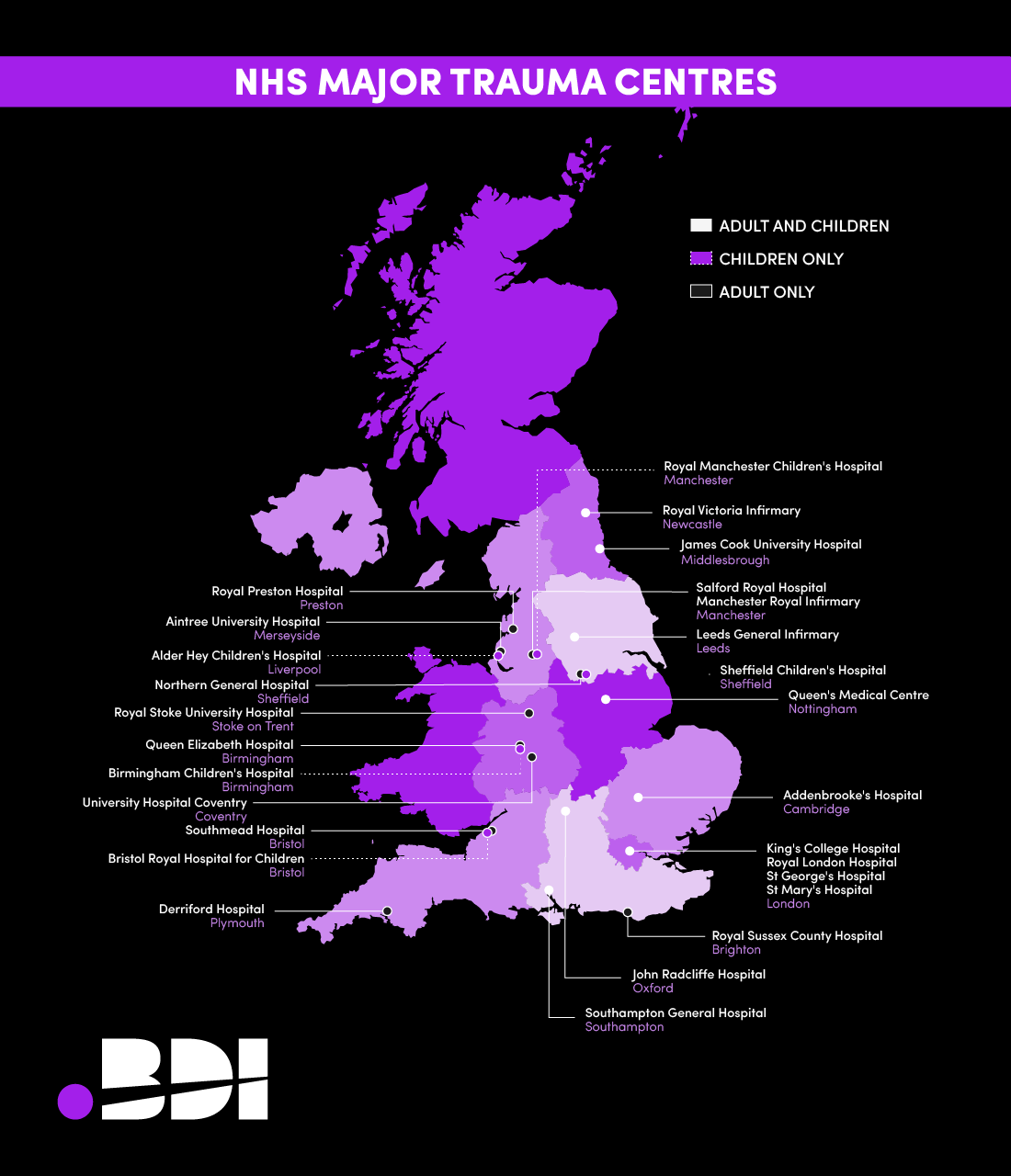 Minor Injury Units
Minor injury units are departments designed to address less severe injuries that do not require the advanced capabilities of a major trauma centre. These injuries are often less critical and typically result from everyday accidents or minor falls.
They are traditionally staffed by a team of Emergency Medicine doctors alongside nurses, paramedics and doctors from allied specialisms. They are equipped to provide a good level of medical care, including wound stitching, X-rays for minor fractures, and treatment for minor burns. As you can probably tell these departments are often less difficult working environments and as an IMG doctor you might prefer to start out in a department like this to allow time to settle in to the new healthcare system.
In terms of location, minor injury units are distributed more widely across both urban and rural areas, providing easily accessible care for communities. They help alleviate the burden on major trauma centres by diverting non-critical cases but equally can refer patients to major trauma centres if required.
Choosing between Major Trauma or Minor Injury Units
For international doctors unfamiliar with the NHS, it's important to understand the expectations that come with roles in both types of department. While major trauma centres are like to give your exposure to handling life-threatening scenarios they are also going to be higher pressure environments and you'll find yourself in at the deep end. Minor injury units cater to less severe cases so might be a more accessible route to IMGs who aren't familiar with the NHS and need a lower stress environment whilst they adjust to the system.
BDI Resourcing – Working with Major Trauma and Minor Injury Units
As experts in international recruitment, we're proud to have worked with over 100 NHS Trusts which include some of the busiest and most advanced Major Trauma Centres as well as some of the most accessible and supportive Minor Injury Units. If you're an Emergency Medicine Doctor looking to move to the NHS you'll most likely need your MRCEM alongside IELTS or OET.
If you are interested in hearing more about your options for moving the NHS then please get in touch and we'll be happy to help.