NHS Deaneries Guide
08 Mar, 2023
8 Minutes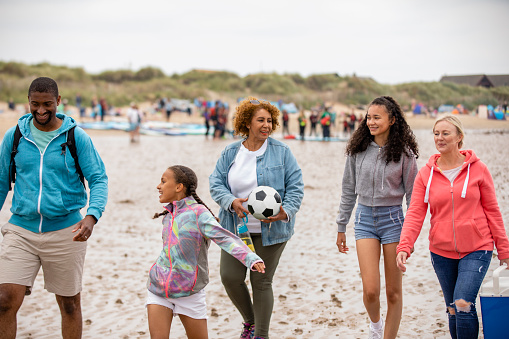 Many international medical graduates begin their NHS careers with non-training posts. After some time, many decide to take up a speciality training post to get on the specialist register. This route makes sense, as it's a way of progressing your career and eventually taking on more responsibilities and earning a higher salary.
If you're an IMG curious about speciality training, you've likely come across the term 'Deaneries.' So, what are they, and why are they important for medical training? Read on to find out more.
What Are NHS Deaneries?
Deaneries are organisations in the UK that are responsible for all NHS postgraduate medical training. They are categorised by the different regions in the UK, with 20 in total. In England, all deaneries fall under the Local Education Boards (LETB), which is managed by Health Education England (HEE).
These NHS deaneries set training standards, monitor training programmes, manage the recruitment of speciality training programmes, provide educational supervision, and more. They oversee the whole training process. To do this, they get advised by the Speciality Training Committee, which consists of senior consultants who provide expert advice.
The Purpose of Deaneries
NHS Deaneries deliver postgraduate education and training to doctors, ensuring those who want to continue their professional development can do so. It's all about allowing the same amount of opportunity and helping doctors reach their full potential. In turn, patients receive the best possible care from doctors.
Plus, with the presence of NHS Deaneries, the speciality training process is far more organised and monitored, which is essential. In the end, it's up to the Deaneries to decide if a doctor has shown enough progress in their training programme. Here are just a handful of the crucial tasks that the Deaneries undertake:
Appointing specialist registrars
Advising international doctors
Performing hospital inspections (specifically to ensure the fulfilment of educational contracts)
Providing guidance and management courses
As you can see, Deaneries have a huge responsibility and play a big role in your career development in the NHS. With Deaneries, every doctor working in the UK gets the opportunity to pursue a speciality.
List of UK Deaneries
As mentioned, there are a total of 20 Deaneries in the UK, all sectioned by region. Here are all of them:
England
Defence Postgraduate Medical Deanery
East of England Multi-Professional Deanery
East Midlands Healthcare Workforce
The KSS Postgraduate Deanery
London Deanery
Mersey Deanery
Northern Deanery
North Western Deanery
Oxford Multi-Professional Deanery
Severn Deanery
South West Peninsula Deanery
Wessex Deanery
NHS West Midlands Workforce Deanery
Yorkshire and Humber Deanery
North Ireland
Northern Ireland Medical and Dental Training Agency
Scotland
East Deanery
North Deanery
South East Deanery
West Deanery
Wales
Choosing a Deanery
It's not so much about choosing a Deanery as it is about picking the region. However, some Deaneries offer particular specialities, so make sure the Deanery you choose for your training offers your chosen speciality. Some rarer, more niche specialities might only be covered in certain regions. That might mean you must choose to live in a specific area to pursue that speciality.
Speciality Training
So, as an IMG, when will you do the speciality training that gets managed by Deaneries? Speciality training is the most common route for getting on the NHS specialist register, so you likely want to know how to pursue it.
The first type of training for junior doctors is the UK foundation programme (UKFP), which lasts two years and covers levels FY1 and FY2. However, this training programme will not apply to you if you have already completed an internship – something many IMGs do while overseas.
The route we recommend for getting on a speciality training programme includes first completing a year or two in a non-training post to familiarise yourself with the NHS before applying for a speciality training programme (ranging from ST1 to ST4, depending on your experience). To apply, you can use the online Oriel portal, which will allow you to view training vacancies, book interviews, manage offers, and more – all in one place.
The reason we recommend doing a non-training post before speciality training is that speciality programmes are extremely competitive. As an IMG, you might not feel confident and ready enough to jump straight into such a competitive programme. By spending a couple of years in a non-training post, you can get used to the NHS and gain experience before applying for the ideal training programme for your career goals. Once you have this experience on your CV, you are also more likely to get the training post you wish. These positions are very competitive so the more help you can get the better.
Rotations Within a Deanery
Did you know you can rotate between hospitals while training under a single Deanery? As Deaneries cover a specific region with multiple hospitals, you can often rotate your shifts so that you work in multiple clinical settings during your training. That might involve a couple of months in one hospital before moving to the next, or it may mean just a few short weeks in each hospital before rotating. To make this work, many IMGs choose to live in a central location in between these hospitals to commute to each one. Another option is moving around as you go. Both can work!
The benefit of NHS rotations is that you'll gain exposure to a wide range of specialities and healthcare settings. This broad experience will teach you a lot, as every hospital will have something new to offer. You'll establish strong relationships in multiple locations while also learning more about particular specialities. It might even help you figure out your future as an NHS doctor!
In Summary
Deaneries are organisations in the UK that oversee all NHS specialist training. Their responsibilities are great – not only do they offer educational support and advice to international doctors, but they also ensure that every doctor taking a speciality programme shows enough progress to continue and gain the qualification. This ensures every speciality doctor gains the necessary experience to practice in their role, which, in turn, creates better care for patients.
If you're hoping to pursue a long term career in the NHS then training might be your next step. For many the first step is securing their non-training role to gain some experience and that's where we can help. Get in touch to find out all about the latest vacancies across the NHS.