NHS Annual Leave for Doctors
12 Mar, 2023
8 Minutes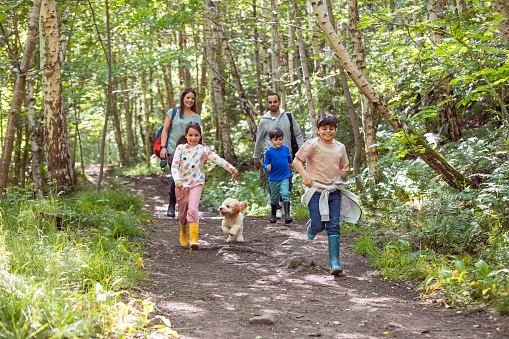 Working for the NHS provides various benefits, including paid time off. This is called annual leave, and every NHS employee, including junior doctors, trainees, and consultants, is entitled to it. As an IMG moving to the UK to work for the NHS, you can expect to enjoy a set number of days off from work without it affecting your pay.
What is Annual Leave?
Annual leave is a set number of days UK employees are entitled to take while still getting full pay. For example, if you have four weeks of annual leave (and you work five days per week), you'll be able to take 20 days of annual leave off during the year. In the NHS the year runs from 1st April to 31st March, so you should always use all of your annual leave days by the end of March.
Annual Leave Entitlement for NHS Doctors
So, you're likely wondering, how much annual leave do NHS doctors get? The number depends on your contract and is slightly different for consultants, junior and speciality doctors. It also depends on your length of service.
| | | |
| --- | --- | --- |
| Grade | Annual Leave Allowance | Notes |
| Junior Doctor (2016 Contract) | 27 Days | Increasing to 32 Days after 5 Years NHS Service |
| Junior Doctor (2002 Contract) | 5 Weeks | |
| Speciality Doctor | 5 Weeks | Increasing to 6 Weeks after 2 years in post |
| Specialist | 6 Weeks | |
| Consultant | 6 Weeks | |
Also, annual leave must always be approved by your NHS employer and there will be a local policy in place for how to request. Usually, they should approve it, but there might be circumstances where they cannot. Your employer will need to provide a reason for this.
What About Public Holidays?
In the UK, there are eight bank holidays per year. As you will be working in the healthcare field, you won't always be able to miss work on these days. After all, it being a bank holiday does not stop patients from needing medical attention!
That's why an extra eight days of annual leave is added for each NHS employee. So, while you may not be able to take the bank holiday off, you will still get an extra annual leave day per each bank holiday so that you won't miss any paid time off.
How Much Do You Get Paid During Annual Leave?
The point is that you'll get paid the same amount during annual leave as you would if you had been working in the hospital. That might involve some calculations depending on if you have regular pay enhancements to your usual salary.
Other Types of Leave
It's important to understand the different types of leave, so you know what type to book off. In the NHS, there are five common types of leave for doctors (including annual leave), which include the following.
Maternity Leave
All NHS junior doctors, speciality doctors, consultants, and associate specialists are entitled to maternity leave. Maternity leave is allowed 11 weeks before the anticipated date of childbirth. That includes:
8 weeks of full pay (minus Maternity Allowance or Statutory Maternity Pay)
18 weeks of half pay (including any MA or SMP)
13 weeks of Statutory Maternity Pay or Maternity Allowance
13 weeks of unpaid time off.
Unpaid Leave
Unpaid leave is an agreed amount of time you can take off for personal commitments. You don't get paid for this time. Usually, the commitment is separate from your medical career. It might be a family matter, a medical appointment, or caring for a dependent.
Study Leave
Study leave is just as it sounds – absence specifically for studying. It will need to be formal learning that meets specific requirements and can occur either inside or outside the workplace. Often, study leave links to the particular NHS programme you are currently doing.
SPA Time
SPA (Supporting Professional Activities) time is specifically for specialist doctors. You will use this time for research, teaching, medical education, or clinical management. Basically, activities that ensure personal development in your speciality. You will usually have at least one programmed activity per week of employment, totalling four hours.
These are all the types of absences you are given aside from annual leave.
How to Book Annual Leave
You can't just take annual leave whenever you feel like it – you must book the time off. You must do this on the ESR (Electronic Staff Record) portal. Your supervisor or manager should show you how to use this during your induction. On there, you'll specify the dates you wish to book annual leave.
Is Annual Leave Always Approved?
No – annual leave does not always get approved. While you are entitled to take all your annual leave days, your employer may decide that you must be in the hospital for the specific dates you requested. They should have a good reason for doing this.
There is also a possibility that your employer may agree to annual leave only to cancel it later on. That shouldn't be a common occurrence, but it could happen in extreme circumstances. You may need to investigate thoroughly if this happens, as the cancellation may not have been reasonable. Be sure to check your contract and local policies. It would help if you also spoke directly with your clinical manager. If you come to no conclusion, contact the BMA.
What Happens If You Don't Use All Your Annual Leave?
As mentioned, the year for annual leave goes from 1st April to 31st March. If you fail to use all your annual leave days during this time, your hospital may allow you to carry those days over into the following year. However, keep in mind this is subject to the policy of each specific hospital!
How Much Notice Should You Give for Annual Leave?
In general, it's best to provide as much notice as possible. So, if you have a holiday booked, request annual leave as soon as you can, even if it's ten months in advance! Generally, you should give more notice for longer requests. If you request annual leave too close to the date, it might not get approved.
In Summary
Annual leave is one of the many benefits of working for the NHS. The longer you work as an NHS employee, the more annual leave you are entitled to. Remember to use all your annual leave each year – especially if you work for a hospital that doesn't allow you to carry the time over into the following year!
If you are considering a new role as a doctor in the NHS then get in touch and we would be happy to support with your next move and keep you informed of all the latest vacancies.