How to Apply for UK GMC Registration
06 Oct, 2023
8 Minutes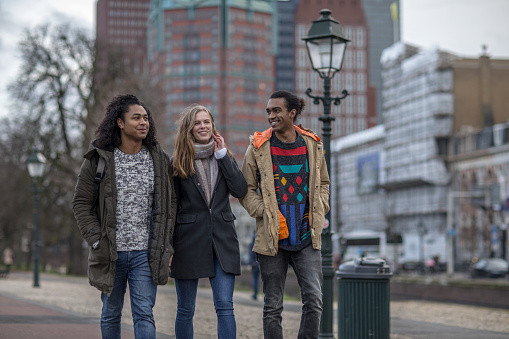 The General Medical Council is a regulatory body that allows UK and international doctors to practice medicine in the UK. They do this by having a GMC register, and once you get on this register, you will have a license to practice medicine. Without GMC registration, you cannot practice in the UK. It's an effective route for international medical graduates wanting to work for the NHS.
You must understand the General Medical Council application process if you're interested in working for the NHS as a doctor and living outside the UK, Switzerland, or EEA. The application process can seem complicated and goes in-depth into your experience and qualifications. This is understandable, considering the register is solely for those with the relevant skills and experience to practice in the UK. The NHS needs doctors who can safely practice medicine to ensure all patients receive exceptional care.
However, there is no need to stress. Our experts at BDI Resourcing have made it their mission to make the process of UK relocation as simple as possible and get you on track to complete the GMC registration.
Our guide will explore who is eligible for UK GMC registration, what documentation and qualifications you need, and what the application process entails.
Who is Eligible for UK GMC Registration?
Firstly, you must ensure you are eligible. To be accepted onto the GMC register as an International medical graduate, you must be:
Living Outside of the UK, EEA, and Switzerland
Hold a primary medical qualification from a medical school outside the UK, the EEA, and Switzerland.
Once you know you're eligible, you can start the application process. Don't get too ahead of yourself, though, as there are various pieces of evidence you'll need for the registration process, many of which you need to get a hold of before starting the application. So, next, we'll dive into the GMC registration requirements but first why not check our short video below:
GMC Registration Requirements
The following list comprises all the necessary certificates and documents to complete the GMC application process.
Evidence of Primary Medical Qualification
Every doctor who wants to join the UK GMC registration must have a primary medical qualification. A document proving your primary medical qualification must be sent to the GMC as evidence.
It is important to note that the GMC does not recognise every primary medical qualification, so check whether yours will be accepted before proceeding with the application. You can do so here on the General Medical Council's website.
You will need to have your qualification verified by the Educational Commission for Foreign Medical Graduates (ECFMG), which is done through the Electronic Portfolio of International Credentials (EPIC).
Proof of English Language Proficiency
To work as a doctor in the UK, you are required to have accurate and clear communication skills as you will be dealing with patients, fellow professionals, and their families. Therefore, to achieve GMC registration, you must have a good understanding of the English Language and the required qualifications to prove that.
There are two main tests that international medical graduates can choose to acquire these qualifications: IELTS and OET.
IELTS
Short for the International English Language Testing System, IELTS is the world's most popular English test for migration.
At a cost of £175 - £195, the test covers four areas:
Reading
Speaking
Listening
Writing
The IELTS scale ranges from 1 to 9, with a higher score indicating greater English comprehension and communication proficiency. To meet the NHS's requirements, individuals must attain a score of 7 in each of the above areas and maintain an average score of 7.5 across all domains. The test is valid for two years after successful completion.
OET
The Occupational English Test (OET) costs £329 and covers the same four areas as IELTS. However, unlike IELTS, OET is specifically designed for healthcare professionals.
The scores are provided in letter grade (A-E) and numeric forms (0-500). To help you achieve UK GMC registration, a minimum score of 350 or grade B is required across all the test areas. Like IELTS, the test is valid for two after completing the test.
The IELTS may seem the more attractive test due to the price, but we recommend taking the OET. The four tests - reading, writing, speaking, and listening- all focus on testing medical language and using real healthcare scenarios. This makes the test more relevant to international medical graduates and prepares them to enter the UK healthcare system.
Passport
You'll need your passport at multiple stages of GMC registration and the overall relocation process.
Later in our guide, you will discover how to carry out the ID check using your passport to complete GMC registration.
Certificate from Internship
To register with the General Medical Council, you must have completed twelve months of continuous medical practice in a hospital immediately before or after graduation.
You will need to provide the General Medical Council with a letter of completion from the hospital where you practised. The letter must be on headed paper and include the dates you completed the internship and your practice's specialities.
Your internship must include:
At least three months in surgery and three months in medicine (for an internship that lasts between 12 and 18 months).
Or
At least six months in medicine and six months in surgery (for an internship that lasts for 18 months or longer).
However, some may ask, what if I haven't completed an internship? Don't panic; there is an alternative. Instead, you can have continuously practised medicine for at least two years after graduating.
For this experience, the General Medical Council has several strict rules, these include:
Your experience was completed under supervision.
Your experience was undertaken in a public hospital that meets regulation standards within its jurisdiction and has established safety, governance, and supervision in place.
It includes a minimum of three months of practising medicine. This must be done continuously and without interruption.
It includes a minimum of three months of practising surgery. Again, this must be done continuously and without interruption.
Like with the internship, you will need to provide a letter from the hospital where you practised, which provides details of the dates and specialities of your practice.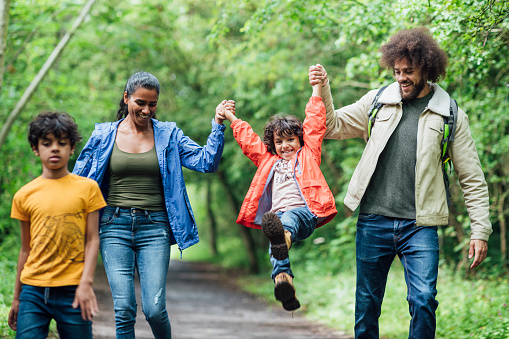 Certificate of Good Standing
A certificate of good standing shows the General Medical Council where you have worked and that you are a trustworthy employee. You must ask any medical regulatory body you have registered with over the last five years for this certificate. A certificate of good standing must include the following:
Confirmation that you haven't been prohibited, disqualified, or suspended from practising medicine.
All the work you've carried out in a state/country.
The regulatory authorities aren't aware of any issues that raise questions about your good standing.
Confirmation that you are allowed to practice medicine in a country.
When there is no medical regulatory authority in a country you've practised in, you'll need to ask your employer to complete the employer reference form. The form can be found on the General Medical Council's website.
Gaining these certificates proves that you have upheld high standards of medical practice and professionalism in all the places you have held a license. It is important to remember that your certificates of good standing will only be valid for three months after receiving them. Therefore, commence your GMC application as soon as possible.
Evidence of Your Knowledge/Skill
There are several ways to prove you have the necessary skills for GMC registration. The most common ways are through a postgraduate qualification or passing the PLAB test. If you don't have an accepted postgraduate qualification, you must take both parts of the PLAB test to gain access to the GMC registration.
PLAB Part 1
The first part of the assessment entails a 2-hour examination designed to assess your capacity to apply your knowledge of patient care. The questions in the test centre around current best practices and the available equipment in hospitals in the UK.
The examination encompasses common and acute medical conditions that trainees typically encounter as they progress into their second year of the Foundation Programme (F2). In addition, it evaluates your proficiency in managing long-term health conditions typically encountered in primary care settings.
PLAB Part 2
The second part of PLAB is an objective structured clinical exam (OSCE) and covers all areas a trained UK doctor may experience on their first day of Foundation Year Two (F2).
It consists of 16 scenarios that are designed to reflect real-life situations you may experience. You will be marked against three domains for each scenario:
Technical, data gathering, and assessment skills.
Clinical management skills
Interpersonal skills.
If you want further details about the PLAB assessment, explore our helpful guide, Overview of PLAB for IMGs.
You don't need to take the PLAB assessment if you have a recognised postgraduate qualification. Please note that your qualification should have been awarded no more than three years before the date the GMC approves your application. You must provide further evidence of your recent medical experience if it was over three years.
You can discover the full list of accepted qualifications on the General Medical Council website.
The GMC Registration Application Process

After ensuring you have everything you need for GMC registration, it's time to start the application. Once you start the application, you are given three months to complete it. That means you should only start once you have all your documents and qualifications. Here are the five main steps for completing the UK application process:
Step 1: Create a GMC Account
Before starting the application, you must sign up for the GMC online, a portal for all international doctors wanting to get on the GMC register.
When you first apply to join the register, the General Medical Council will provide you with a seven-digit reference number. This number is vital as it will be the same number you keep throughout your career and serves as your unique identifier. Your number, along with your email, will allow you to set up and activate your account.
Step 2: The GMC Registration Form
Next, go to 'my registration' and then 'my applications' to start your GMC application. It will tell you all the information you'll need to give, including:
Name
Experience
Qualifications
License
Internship details
Your health details
Be careful when filling in this part, as you don't want to make any mistakes that may lead to delays. You can find a copy of the GMC registration form here.
Step 3: Pay the Registration Fee
As of April 2023, it will cost £433 for the full GMC registration fee. However, if you are a newly qualified doctor, you can pay the discounted price of £166. You can pay the fee through your online General Medical Council account.
Step 4: Supply the Necessary Documents/Evidence
At this point, you must submit all the documents mentioned above:
PMQ
Certificate of good standing
English language qualification
Proof of internship Or continuous medical practice
Postgraduate qualification/PLAB results
When the General Medical Council receives your application, they will send you an email that lists the documents they need to see. You must return these documents to the GMC within 28 days of receiving their email.
Once you have sent all of these documents to the GMC, expect to wait five working days before receiving confirmation of your application.
Step 5: ID Check in the UK
You must complete an ID check once the General Medical Council approves your application. You can do this both online and in person. To support you in doing this, the GMC has partnered with Digidentity to create an easy-to-use app for digital checks. You simply need to log into your GMC Online account, go to the 'My ID Checks' section, click 'Digital ID Checks,' and follow the step-by-step instructions.
For in-person checks, these will take place in the UK. The GMC will inform you of the time and location). You'll need to take along your proof of address and passport at this ID check. The appointment only takes approximately twenty minutes and is usually at the GMC's London office. Please remember that bookings get filled quickly, so book your slot as soon as possible.
This is the last step – once you've completed the ID check, you'll officially be GMC registered and, therefore, licensed to practice medicine in the UK.
As a side note – being on the GMC register doesn't last forever; to stay on it, you'll need to pay the retention fee each year. The retention fee is currently £433, but that may increase over time.
Importance of Honesty and Transparency in your GMC Registration
As part of the UK GMC application, you'll be asked to declare that the information you provided the General Medical Council is true.
You are responsible for ensuring the information you give is correct and the evidence you submit is genuine. Your evidence must clearly demonstrate you meet the UK GMC registration requirements. The General Medical Council, therefore, requires it to be:
Based on facts
Issued by a third-party
Not influenced by your personal relationships
The General Medical Council will conduct verification checks to ensure the evidence is genuine. These include contacting the following:
Referees
Postgraduate deans
Employers
Schools
Overseas regulators
Universities
The General Medical Council has the right to refuse your GMC registration application due to the following reasons:
You are unable to provide evidence
The information you provide isn't true or complete
Your evidence doesn't clearly demonstrate you meet the requirements for registration
The GMC are unable to verify your evidence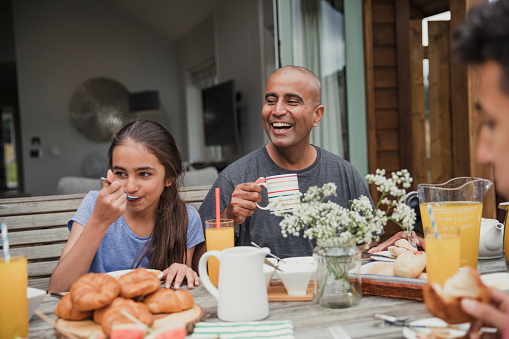 What Happens Once You're on the General Medical Council Register?
After completing the ID check and getting GMC registered, you can start the process of moving to the UK as a doctor. You will want to start looking at NHS vacancies available in your speciality. Once you have found a job, you will need to get a skilled worker visa, which allows you to work in the UK for up to five years (after that, you can apply for another visa).
Remember that you only have three months to complete the GMC application once you've started, so preparing everything beforehand is key to a smooth and steady GMC registration process. Good luck, and be sure to reach out to our friendly team if you need any support.
Need Expert Support in Securing your first NHS Role?
So now you've been successful in your application for the UK GMC registration, you are ready to begin the search for your first NHS job. Luckily, we are here to support you.
We are blessed to work with some of the world's most skilled and passionate doctors from around the globe. We believe the NHS thrives on the diversity of talent, and we are dedicated to helping future doctors to seamlessly enter the UK health system.
Contact our team today and get ready to transform your medical career.