How to apply for Clinical Attachments in the NHS
08 Mar, 2023
8 minutes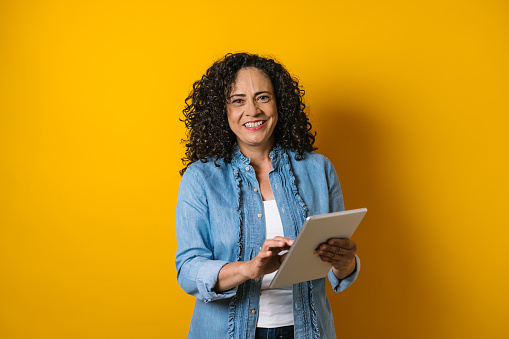 Many international medical graduates don't know much about what to expect once they arrive in the UK and start working in the NHS. In fact, for some, arriving on their health and care visa is the first time they ever set foot in the UK! While that's not necessarily a bad thing, as the NHS provides a thorough induction period for IMGs, it's still more desirable to know a little more about the process. That's where clinical attachments come in handy.
Read on for the full story or check out this short explainer video for the highlights:
What is a Clinical Attachment?
A clinical attachment is an arrangement in which an IMG travels to the UK to observe an NHS consultant in a particular speciality. It usually takes place in a hospital. During the clinical attachment, the IMG holds no responsibility, particularly when it comes to patient care. Instead, they shadow the consultant, the primary purpose being to understand how the NHS medical system works.
Clinical attachments tend to last between two and six weeks (although that can vary). You will make no clinical decisions during this time, but you might take on some supervised clinical duties. That might include administration, performing a physical exam, or taking a patient's history.
The Benefits of Doing a Clinical Attachment
A clinical attachment is not necessary for NHS applications or GMC registration. However, that doesn't negate its benefits, which include the following:
Familiarity with the NHS
When you do a clinical attachment, you familiarise yourself with the ethical and cultural parts of the NHS, which are handy to know before you work there. In general, you'll feel far more confident starting an NHS job after completing a clinical attachment.
Gain experience in a speciality
It's good for any doctor to gain experience in a speciality – even if they don't pursue that speciality down the line. As an IMG, doing a clinical attachment allows you to observe a speciality with zero commitment. It might tell you that it's a speciality for you, or, you might learn that you should pursue another route. Either way, it's a valuable experience.
Improved language skills
Getting used to a new language can be difficult for IMGs. Even if you're fluent in English, the phrases and accents might take some time to get used to. A clinical attachment will familiarise you with that before you start your NHS role.
As you can see, clinical attachments greatly benefit you as an IMG; it's all about attaining knowledge and familiarising yourself with how the NHS runs.
Clinical Attachment Eligibility
You don't need GMC registration to do a clinical attachment. However, you will need the following:
Proof of ID
Compete a Criminal Records Check
Proof of English Language Skills (IELTS or OET)
Occupational Health Clearance
References
Attend the Doctor's Induction Day
To travel to the UK, you'll also need to apply for a standard visit visa, which allows you to stay in the UK for up to six months.
How to Apply for a Clinical Attachment
There is no set route for applying for a clinical attachment. That can make finding one tricky, as there is no standard online application. That doesn't mean you won't be able to find one, though – you just need to do some digging!
Your first step should be to search for NHS hospitals and then use their search bars to type "clinical attachment". If they have any clinical attachment vacancies available, they should show up on the website.
Of course, not every NHS trust will have results for clinical attachments. They may still take IMGs on for them, though. Many IMGs find luck by reaching out to consultants or NHS HR departments via email. If you have any friends and family in the UK working for the NHS, you could ask them about any potential openings.
Once you find a clinical attachment, you'll usually be instructed to fill in a form that will ask for the following:
Personal details
Medical background
Clinical experience
Why you want to do the clinical attachment
Qualifications
An attached CV
What to Expect from a Clinical Attachment
If you get on a clinical attachment, you'll likely wonder what to expect. Generally, clinical attachments only last between two and six weeks, so you won't be in the UK that long. On your first day, you'll be given your aims and objectives, which will likely include:
Familiarising yourself with NHS policies
Improving communication skills
Understanding legal frameworks
You'll be given a brief induction on your first day, too, which will involve integrating you into the team.
The day-to-day structure of your clinical attachment will depend on your chosen speciality. You might spend a couple of days in one department, and then move on to another. Throughout the experience, you'll supervise and shadow your assigned consultant, as well as attend regular meetings where you'll go over your objectives.
To make your clinical attachment as rewarding as possible, it's important to integrate fully into the team, make the most of meetings, ask questions, and be curious. The experience is for you to learn, after all! Plus, the more effort you put into making a good impression, the better reference you'll get from your consultant at the end.
When Should You Do the Clinical Attachment?
You might wonder about the best time to do the clinical attachment. We recommend doing the clinical attachment at the same time as your PLAB part 2 test (if applicable). That's because the PLAB part 2 requires you to travel to the UK. By doing the test at the same time as the clinical attachment, you will only have to use one visa to complete both.
In Summary
While clinical attachments are not necessary for visas, GMC registration, or NHS applications, they still provide an excellent experience to IMGs. In just a few short weeks of observation, you will learn a lot, and you'll feel far more confident starting your NHS post in the future.
If you've done a clinical attachment already or feel that you're ready to get started with your career in the NHS then contact us and we'll be happy to support and guide you on your journey to the UK.