How to Get GMC Registration via USMLE
28 Feb, 2023
9 Minutes
We have already discussed several popular routes for gaining access to GMC registration, inc...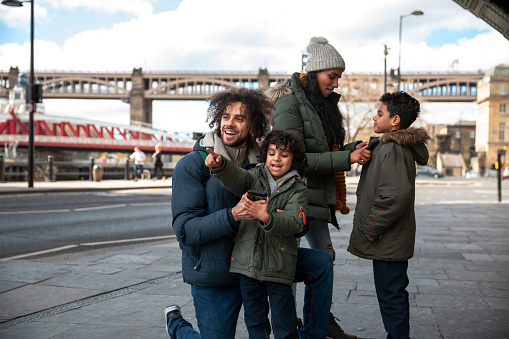 We have already discussed several popular routes for gaining access to GMC registration, including a Royal College qualification, MTI, and PLAB. There is another route that some international medical graduates can take to be able to practice medicine in the UK: USMLE.
If you're looking for a brief overview then this video has all the headlines, otherwise read on for the full story:
What is USMLE?
USMLE is a three-part exam that grants you access to practising medicine in the United States. However, it is now also recognised by the UK, meaning that you can use this qualification to gain GMC registration. So, if you're an international doctor that did the USMLE to work in the US, you can use it instead to relocate to the UK and work for the NHS.
The Federation of State Medical Boards and the National Board of Medical Examiners own USMLE. It was created for a single pathway to medical licensure in the US, ensuring every doctor had the same high-level experience and knowledge. The total cost of the exams is around $4,125 (although that will likely change over time).
Each of the three parts of the USMLE exam is lengthy and intense and requires months of preparation. Here is what to expect during each of the exam days:
Step One
Cost: $880
Step one of USMLE is a multiple-choice exam and covers the basic sciences in medicine, including diseases and underlying health concerns. The exam takes place over the course of a day (eight hours) and comes in seven 60-minute blocks. The number of questions changes each time, although it never exceeds 280.
Step Two: Clinical Knowledge
Cost: $880
Step two comes in two parts: clinical knowledge and clinical skills. Clinical knowledge focuses on patient care, such as clinical interventions. Again, this is a multiple-choice question, and it will challenge you to apply medical knowledge to realistic clinical situations in which you'll have to help patients. The exam lasts nine hours today and is split into eight 60-minute blogs. The number of questions never exceeds 318.
Step Two: Clinical Skills
Cost: $1535
The second part of step two involves facing patients and providing a diagnosis. This one is different from the previous ones – it's a practical exam in which you must deal with actors and pretend to solve clinical issues. You'll be faced with many different medical symptoms and cases throughout the day to test your knowledge. The exam lasts eight hours, and you'll get around fifteen minutes with each patient.
Step Three
Cost: $830
Step three is a two-day exam. On day one, you sit a multiple-choice exam on scientific abstracts, interpersonal skills, and medical diagnosis. It's split into six 60-minute blocks. On day two, you'll sit another multiple-choice exam, which includes 198 questions. You'll also deal with thirteen simulations on a computer. Day two lasts nine hours, which is split into six 45-minute blocks.
As you can see, the examinations for USMLE are intense and lengthy. To pass, you will need to spend a lot of time preparing – cramming is not the answer for these exams. In fact, USMLE recommends at least six months of preparation just for part one.
Fortunately, USMLE has plenty of resources to prepare you for the exam. Use these often during your preparation process, as it will help you familiarise yourself with the syllabus while ensuring you understand the structure of each exam.
Getting GMC Registered with USMLE
You will need to complete each step of the USMLE exams to use it for your GMC registration. Once you have accomplished that, you can progress with your GMC application, putting you one step closer to working for the NHS in the UK.
As well as proof of your USMLE qualification, you require the following for your GMC application:
. English Language Skills (IELTS/OET)
To work in the UK as an NHS doctor, you'll need to prove that you understand English well enough. To prove that, you can take either the IELTS or OET exam.
Certificate of Good Standing
The GMC application requires a certificate of good standing from all medical practices you have registered with during the past five years.
Primary Medical Qualification
You will also need evidence of your primary medical qualification, including the graduation date.
12 months of an Internship (continuous)
The twelve months of internship training for GMC registration approval needs to have been taken before or just after graduation. If not, you'll need two years of medical training.
Once you have all this, start your GMC application via the GMC portal. Keep in mind that once you start the GMC application process, you have three months to complete it, so only begin when you are sure you are ready!
If everything goes well, you will receive confirmation of your GMC application within five working days. From there, you'll attend an ID check in the UK (usually London), which will be the last step before being fully GMC registered.
What Happens Once You Get GMC Registered?
Passing USMLE and getting GMC registered is anything but a walk in the park, so well done if you've managed it all! Once you've passed the exams and become GMC registered, it is time to think about finding an NHS vacancy and relocating to the UK.
There are a lot of changes involved in relocating to the UK. While you may know what to expect when it comes to working as a professional doctor, there are other areas you'll need to familiarise yourself with, such as the cost of living in the UK. The culture shock can be significant for some people and small for others – it all depends on who you are and where you come from!
Remember that you got this far for a reason, and working for the NHS is a great way to use your medical knowledge and skills. By working for the NHS, you gain access to many benefits, including sick pay, good healthcare, paid time off, and a competitive salary. It makes the entire process of GMC registration worth it for many international medical graduates.
The USMLE is one of the more unusual routes to GMC registration so we would love to know if you are thinking about it. Email us and tell us about your experience or find us on social media to add your comments.