FRCR Radiology Part 2A for IMGs
03 Mar, 2023
8 Minutes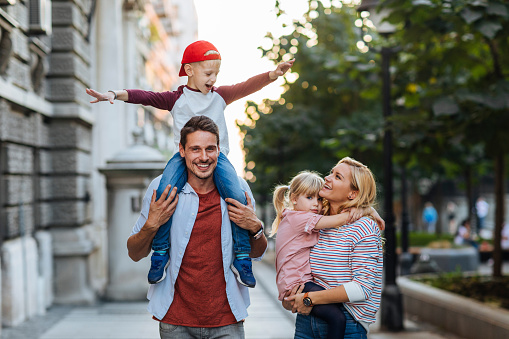 FRCR Radiology is a set of examinations provided by the Royal College of Radiologists. Upon completing all three, a candidate becomes a member of the Royal College of Radiologists and gains a postgraduate qualification recognised by the GMC. It's an excellent route toward GMC registration for overseas Radiologists.
The FRCR Radiology exams include part 1, part 2A, and part 2B. This article will discuss part 2A, which focuses mainly on clinical radiology, including the basic sciences of physics, anatomy, and techniques.
FRCR Part 2A: Eligibility, Cost, and How to Apply
The cost depends on where you take the exam and whether you are a member of RCR or not.
Members: £427 for the UK, Egypt, Hong Kong, and Pakistan. £505 for India. £662 for Singapore
Non-members: £545 for the UK, Egypt, Hong Kong, and Pakistan. £643 for India. £843 for Singapore.
To be eligible for FRCR Radiology Part 2A, you must have passed FRCR Part 1 and completed at least 24 months of clinical radiology training.
As you will have already done part 1, booking should be relatively straightforward. First, log into your RCR account and access the exam hub. From there, you can look at the upcoming exams and booking slots to book your place (the exams take place in December and June each year). Keep in mind that slots often get taken up quickly, so we recommend being as fast as possible!
FRCR Part 2A Exam Structure
FRCR Part 2A is a single exam split into two papers, which both get taken on the same day. During both parts, you'll be assessed on your knowledge of imaging, congenital abnormalities, pathology, and radiological findings. You'll need a broad knowledge of the core clinical radiology practices to pass this exam. The knowledge required is equal to levels ST3 and ST4.
You have 240 single-best-answer questions to answer in total. Each paper has 120 questions, and you get three hours per paper with a break in the middle.
The questions are all based on the following (each of which takes up 40 questions).
Musculoskeletal and Trauma
Paediatric
Cardiothoracic and Vascular
Gastro-intestinal
Central Nervous and Head & Neck
Genito-urinary, Adrenal, Obstetrics & Gynaecology and Breast
Each question will give you a scenario and ask you to evaluate the answers to pick your response out of the possible five answers. Keep in mind that the answer won't always be obvious.
How to Pass FRCR Part 2A
You need to do a lot of preparation to pass FRCR part 2A. Here is what we recommend to ensure that you are fully prepared for exam day:
Get to know the curriculum
You must know what the questions revolve around. Start with the Speciality Training Curriculum for Clinical Radiology, as that is what the exams are based on. From there, you can deepen your knowledge with other sources.
Preparation courses
If you want to be fully prepared for a course, guidance from a preparation course can be highly beneficial, especially if you're nervous. In addition, many of the preparation courses take place online and only last a few days, so they're perfect for giving you the boost of knowledge that you might need to pass the exam.
Sample Questions
Doing lots of sample questions helps you familiarise yourself with the single-best-answer question format and the type of questions you are likely to be asked. Do as many as you can before exam day – you can do them in your own time from home.
Mock Exams
Mock exams are another way to practice for the exam. Doing a mock exam has the bonus of being timed – it will be as though you are sitting the actual exam. The results can tell you where you must improve your knowledge.
Reading
Of course, you'll need to do a lot of reading to pass this exam, including radiology articles and textbooks. Here are some excellent reads we recommend reading to prepare:
- The Essential Guide to the New FRCR: Part 2A; Maudgil, D. 2005. 1st Edition
- Fundamentals of Skeletal Radiology; Helms, C. 2018. 5th Edition
- Chapman & Nakielny's Aids to Radiological Differential Diagnosis; Rafiee, H (ed.) 2019.
We also have some excellent advice from Dr Bielecki, SAS Radiology, who did his FRCR exams in the past:
"Take a year to prepare. Take a preparation course, such as Revise Radiology. Passing the FRCR does not make you a good radiologist; make sure you have seen hundreds of thousands of cases, because you will be required to read all modalities and not just in your subspeciality."
What Happens if You Fail?
If you fail the exam, try not to worry. You get six attempts at each FRCR exam, so it's not the end of the world, and you can always try again. Try to look at it as a learning curve and know that you'll only do better next time.
When receiving your results, notice that they get broken down by speciality. By knowing where you went wrong, you can hone your revision skills and ensure you're ready for the next time you take the exam.
Passed! What Next?
Well done! By passing FRCR part 2A, you are more than halfway to completing the postgraduate qualification. You have also completed all the written sections of these exams! The next stage is applying for FRCR part 2B, and you need at least 34 months of radiology training to do that. During your training, pick up knowledge wherever you can, mentally preparing yourself for the final exam in FRCR Radiology.
In Summary
FRCR part 2A is the last written paper of FRCR (Radiology), and it focuses on core clinical radiology practice. To pass this exam, preparation is necessary – doing mock exams and sample questions will certainly help. It's not a bad idea to do a preparation course, too, as it will help you get to grips with the curriculum.
The next exam – part 2B – is quite challenging and requires a lot of training and preparation to pass. If you want to understand more about this exam, keep reading as we discuss the ins and outs of FRCR part 2B in the following article.
If you're looking to relocate to the UK as a Radiology doctor then let us know and we will be happy to support you on your journey whilst keeping you updated with all the latest vacancies