FRCR Radiology Part 1 for IMGs
03 Mar, 2023
8 Minutes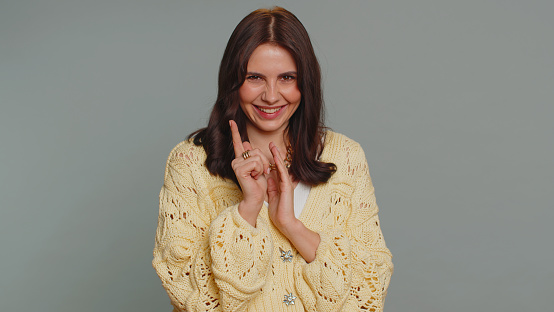 The FRCR (Radiology) qualification is offered by the Royal College of Radiologists. It's an excellent postgraduate qualification for IMG doctors specialising in Radiology, as it grants them a route toward GMC registration – which, in turn, provides access to careers in the NHS.
FRCR (Radiology) consists of three separate exams: part 1, part 2A, and part 2B – which you must take in that order. FRCR part 1 is the first exam you'll take for FRCR (Radiology). It's split into two parts: anatomy and physics. The anatomy section involves viewing electronic images, whereas the physics section is a written paper exam. That is the exam we'll focus on in this article.
FRCR (Radiology) Part 1: Eligibility and Cost
There are test centres for FRCR Part 1 all around the world so it is worth thinking about where you'll sit the exam first since prices vary depending on location: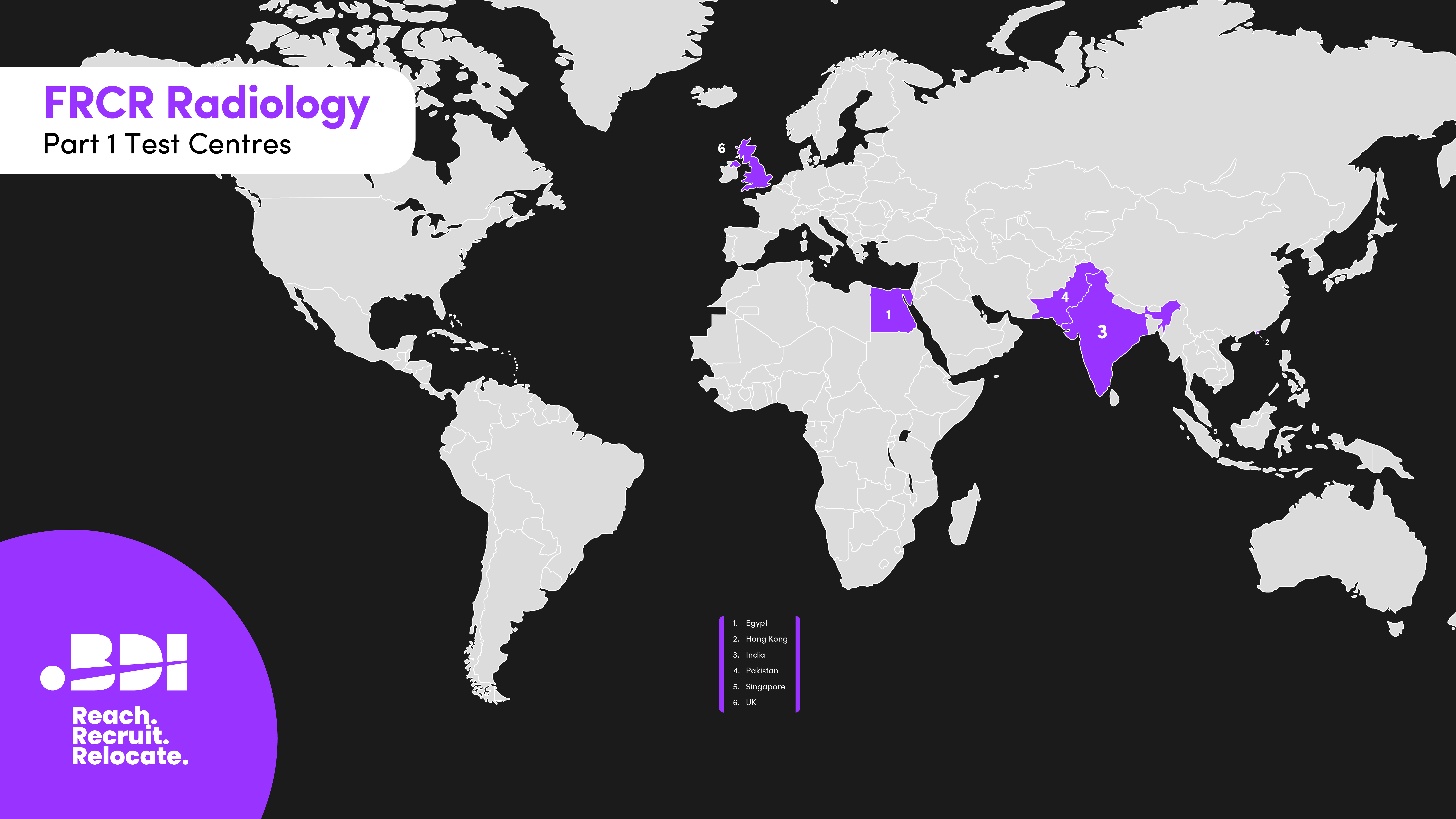 The cost of the exam also depends on whether you're a member of the RCR too.
Location: UK, Egypt, Hong Kong, Pakistan: £319 for members, £406 for non-members.
Location: India: £489 for members, £622 for non-members.
Location: Singapore: £493 for members, £628 for non-members.
In terms of eligibility, you will need the following:
A GMC-approved Primary Medical Qualification
To be in Clinical Radiology Training
How to Book the Exam
To book FRCR part 1, you'll need to register for an RCR account and receive your unique RCR number (you can do this on the RCR exam hub). From there, you can manage and book all your FRCR exams, including part 1. Keep in mind when booking that certain applicants are given priority. Priority goes in this order: UK residents, members, and non-members.
FRCR part 1 takes place in multiple exam centres in the UK, Singapore, India, Egypt, Malta, and Hong Kong.
FRCR Radiology Part 1: Exam Structure
The first exam of FRCR includes two parts – anatomy and physics. By passing both parts, the candidates show their understanding of the physical principles of medical imaging, including CT scans, angiography, fluoroscopy, radiography, and MRI. Here is what to expect from each one:
Anatomy
The anatomy section has 100 questions, and you get 90 minutes to answer them, meaning time is of the essence! It's an image viewing session; you'll see the images come up on a computer screen (as you would in a real clinical scenario) with an arrow pointing toward a specific anatomical structure, and you must label where the arrow points. These are the modalities you'll be tested on:
Plain radiographs
Cross-sectional
Contrast studies
These are the parts of the body that will come up in the images:
Musculoskeletal
Head, Neck, Spine
Chest and Cardiovascular
Abdomen and pelvis
To do well in this section, it's crucial to be specific – you will be deducted one mark if you miss the word 'left' or 'right, for example.
You get a total of 200 marks for the anatomy section, with the marks for each question being 0, 1, or 2 – 0 is incorrect, 1 is correct but not wholly accurate, and 2 is correct.
Physics
The physics section of FRCR Part 1 is a multiple-choice written paper with 40 questions and two hours to complete it. Each question has five answers (A to E) which can all be true or false. Often, the five answers involve a mixture of true and false answers. However, it's perfectly possible that in some cases, all the answers may be true; in others they might all be false.
This part of the exam focuses on the principles behind imaging techniques. For example, which type of imaging is best for a clinical scenario? What are the risks? The paper will cover the following:
Radiography and Fluoroscopy
Radionuclide Imaging
Computed Tomography
Magnetic Resonance Imaging (MRI)
Matter and Radiation
Ultrasound
Other
Much of this paper is based on 'Farr's Physics for Medical Imaging' so getting to grips with that textbook could prove extremely valuable!
The physics paper is marked out of 40, with 1 mark for a correct answer and 0 marks for false.
How to Pass FRCR Part 1
To pass FRCR Radiology Part 1, preparation is key. Doing plenty of sample questions and mock exams will help familiarise you with the types of questions you need to answer. You can find sample questions for FRCR Part 1 on the Royal College of Radiologists website.
Another great way to prepare for the exam is to join social media groups. Being around others doing the same exams as you can be really helpful, but it's not always possible with such a specialist exam. That's why joining a social media group of people taking FRCR exams is so beneficial, as you can share study tips and ask questions.
You should also use various sources, including books, radiology papers, and videos. The Royal College of Radiologists has excellent sources to get you started. Here are some books we recommend:
Farr's Physics for Medical Imaging; Allisy-Roberts, P. & Williams, J. 2008. 2nd Edition.
MCQs for the First FCR; Vardhanabhuti, V. et al. 2010.
Practical Radiological Anatomy; Williams, S. 2011. 1st Edition.
On the day of the exam, it's crucial to prioritise speed. The exams aren't too tricky for radiologists – the critical part is that you pace yourself. Practising mock exams beforehand can help you nail this.
You must also remember to be specific when answering the imaging questions. Being exact will get you the total points, whereas omitting a word like 'left' or 'right' means you'll only get one mark.
What Happens After Passing?
Have you passed FRCR Part 1? If so, well done! You're officially on to the next step of becoming a radiologist for the NHS. Passing part 1 opens the door to booking part 2A (which is followed by 2B). However, remember that you'll need to spend more time training for both of these exams, as you need 24 months of training to sit part 2A and 34 months for 2B. Completing all three exams is necessary to get your FRCR postgraduate qualification and, in turn, GMC registration.
In Summary
FRCR (Radiology) Part 1 is the first exam you must complete for the FRCR qualification. It's arguably the easiest one, too – you don't need a lot of training to pass it. However, that doesn't mean it's a walk in the park, as plenty of preparation is necessary to understand the medical imaging basics and pass the exam.
Ready for part 2A? The following article will discuss part 2A in more detail, helping you prepare for the next stage of FRCR (Radiology).
If you're a Radiology doctor looking to work in the NHS then let us help you prepare the perfect CV and interview whilst presenting all the latest job opportunities.