FRCPath Medical Microbiology for IMGs
16 Feb, 2023
10 Minutes
Medical microbiology is the study of microorganisms that cause diseases in humans and animal...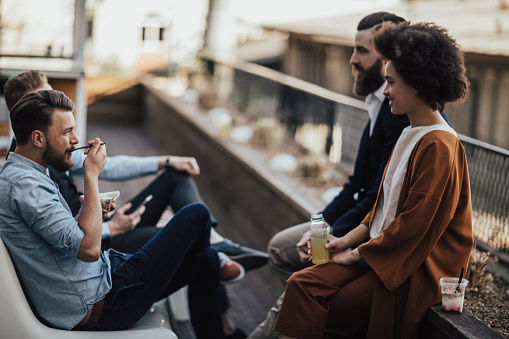 Medical microbiology is the study of microorganisms that cause diseases in humans and animals and the ways to diagnose, treat and prevent these infections. It involves the investigation of bacterial, viral, fungal, and parasitic infections and their impact on human health. It is an important area of study for medical professionals, including doctors, nurses, and laboratory technicians.
What is an FRCPath in Medical Microbiology?
In the context of Medical Microbiology, this exam refers to a specialist certification in this field, indicating that the holder has achieved a high level of expertise and knowledge in the diagnosis, treatment, and management of infectious diseases. To obtain the FRCPath in Medical Microbiology, one must complete extensive training, pass written and practical exams, and demonstrate a high level of competence in the laboratory and clinical aspects of medical microbiology. This qualification is recognised as a marker of excellence and is highly respected in the medical community.
So, what exactly is involved in the exams relating to an FRCPath in Medical Microbiology, and what is it looking to assess in those who take it?
The Exams
Like the FRCPath in haematology and histopathology, the exam in medical microbiology is composed of 2 parts. If you pass them, you can apply for full GMC registration.
But what is it that you need to know?
Part 1 of the FRCPath in Medical Microbiology
This part is made up of 125 multiple-choice questions, which are looking to assess your core knowledge and understanding of medical microbiology. More specifically, it is looking at your knowledge relating to virology, infection and the role that microbes have in both.
This part of the exam is 3 hours long, and you will usually complete it on a computer.
In order to progress onto Part 2 of the FCRPath in medical microbiology, you must obtain a passing grade for Part 1. As before, you can retake this exam, as needed, a maximum of 4 times.
Part 2 of the FCRPath in Medical Microbiology
This part of the exam takes place over 2 days, and it consists of 4 papers in total. While you will undertake these over a 2-day period, they may not be given in chronological order.
Paper 1
This is broken into 2 parts, with the first being essay based, from a choice of 2 questions. This will require you to look at laboratory management issues, as well as other areas like infection prevention.
The second part is an SAQ, which is likely to be based on a vignette. This will also be looking at laboratory safety, infection control and specific clinical scenarios.
Both parts of paper 1 do not carry the same weight, and the essay-based part makes up 1/3rd of the total marks available. This part of the exam will consist of a 2.5-hour session.
Paper 2
Paper 2 is also a 2.5-hour exam, which looks at another vignette similar to that examined in paper 1. However, you will also need to conduct a critical appraisal of a journal article, and this segment makes up 1/3rd of the marks.
Paper 3
This a bit more clinical and seeks to assess your management of laboratory scenarios. You will get 3 hours in total, and the format is similar to that of paper 1 and paper 2, but it is longer.
Please note that for the aforementioned exam parts, you will not be in a laboratory or handling laboratory equipment.
Paper 4
This is the bit where you get to demonstrate your skills in a laboratory, and it follows an OSPE format. This allows you to show your practical knowledge and handling of potentially dangerous situations that can arise in a laboratory.
Paper 4 is broken down into 15 stations, with 9 minutes duration in each and 2 face-to-face stations with examiners.
Eligibility for IMGs
If you are looking to come to work in the NHS as a medical microbiologist, you may have concerns that you will need to undertake additional training.
Luckily, these exams are wide open to most overseas doctors to undertake provided that you have worked in medical microbiology. You don't need to begin the GMC application or be GMC registered to undertake the exams.
In order to qualify to take Part 1, you need to have trained in the area of microbiology for at least 12 months.
If you want to take Part 2, you will need to have passed Part 1, and will need to have been working in the area of microbiology for at least 3 years in a recognised programme. So, there is a gap required between taking Part 1 and Part 2.
Where Can You Take the FCRPath in Medical Microbiology?
As the majority of these exams are multiple-choice and essay based, the Fellowship of the Royal College of Pathologists has many locations where you can undertake the assessments.
Some of the places around the world include Cairo, Delhi and Jeddah. If you want more information on where you can undertake your FRCPath in medical microbiology, please visit the Royal College of Pathologists website.
Passing The Exam
If you pass the exam for an FRCPath in Medical Microbiology alongside your IELTS or OET, you can then begin an application to join the GMC Register. If you are an IMG, you will then be able to secure a job in the UK and an accompanying Visa to work once you have gained your GMC registration.
What Can You Do with an FRCPath in Medical Microbiology?
This field of medicine is vast, and aside from being able to apply for GMC registration, an FRCPath in Medical Microbiology is a very desired qualification in the NHS, which can lead to a senior medical role.
This can be anything from a Clinical Fellow in Microbiology and Virology to a medical researcher in the prevention of infectious disease to a diagnostician.
But, of course, this will depend on your preference, so it may be best to consider what you want to do with your FRCpath in Medical Microbiology before you undertake the exams. Good luck!