FRCPath Histopathology for IMGs
22 Feb, 2023
8 Minutes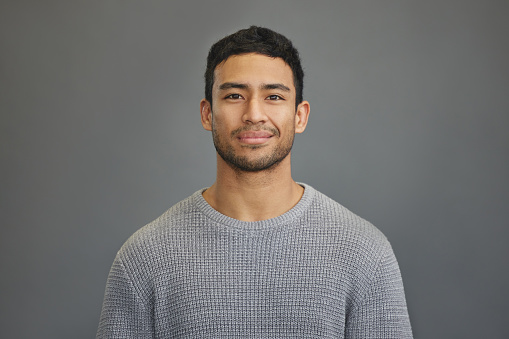 Do you want to work in the UK in the pathology field? As an international medical graduate, you have the option of completing the FRCPath exams, which grants you membership of the Royal College of Pathologists. You can then use this qualification to get GMC registered – a requirement for practising medicine in the UK.
The Royal College of Pathologists offers FRCPath qualifications in several specialities, including histopathology, which we'll discuss in this article. Histopathology is the study of diseases of tissues, with most of the work taking place in a lab.
FRCPath Histopathology: Cost and Eligibility
The cost of the FRCPath in histopathology is as follows:
Part 1: £707
Part 2: £1,487
The eligibility criteria for the exams are slightly complicated. Some training programs are accepted while others are not – you'll need to speak with your educational supervisor to ensure you can use your training to apply for FRCPath in histopathology.
You'll need at least one year of histopathology training to be accepted for part one. For part two, you need at least three years of speciality training. You'll also need to pass part one to sit part two.
FRCPath in histopathology part one can be taken online, so travelling is unnecessary. However, you need to travel to a test centre for part two, which you can do so in the UK. There are also sometimes options for sitting part two in Dubai, UAE, Egypt, Irbid, and Jordan, but this depends on whether there are enough candidates to sit the exams.
Generally, the examinations run twice a year in spring and autumn. Applying early on the Royal College website is recommended, as places can fill quickly!
FRCPath Examinations: What to Expect
FRCPath in histopathology involves two separate examinations that you take at different times. The Royal College of Pathologists suggests waiting at least one year between each exam. That way, you can gain the speciality training experience you need to pass part two.
Part 1
FRCPath in histopathology consists of 125 multiple-choice questions, either extended matching questions or single best answers. It tests your knowledge of histopathology, cytopathology, the basic sciences of pathology, and autopsy practices.
Part 2
Part two is a practical examination that takes place over the course of two days, which is why you have to travel to take it. Here is what the practical exams cover:
Surgical History
Surgical history involves twenty cases and ten pairs of slides. You get twenty minutes per slide, which lasts three hours and twenty minutes.
Cytopathology
Cytopathology comprises eight cases in twenty-minute slots and covers gynaecological cases.
Macroscopic Pathology
For Macroscopic Pathology, you'll be expected to understand the RCPath minimum datasets as well as gross pathology. There are two cases in total, each lasting twenty minutes. You will also have two twenty-minute discussions after the cases with the examiners, which you'll also get tested on.
OSPEs
The OSPEs section involves two twenty-minute stations on clinical governance, management, and MDT cases.
Long Cases
Long cases consist of four twenty-minute stations that cover various pathology topics.
Frozen sections
In the frozen section, you will need to present a diagnosis. It consists of two twenty-minute stations and a twenty-minute discussion.
Before going on to read about how to prepare for the FRCPath in Histopathology be sure to check out this short video outlining everything you need to know:
Preparing for FRCPath in Histopathology
Before anything else, you should read the regulations and guidelines given by the Royal College of Pathologists, as they will provide you with a more detailed idea of what to expect. From there, it's essential to familiarise yourself with the curriculum. Even if you already have plenty of experience from training in your home country, you still need to understand what the Royal College expects from you.
Reading various sources is also a good idea, as you need a wide breadth of clinical knowledge to pass these exams, so don't just stick to one textbook. Here are some of our textbook recommendations:
FRCPath, Part 1: Examination Preparation Guide by S. Steele and S. O'Connor
Basic Histopathology by PR Wheater
Histopathology (Fundamentals of Biomedical Science) by Guy Orchard and Brain Nation
Testing yourself with sample questions offered by the Royal College of Pathology is also an excellent idea for preparing, as getting used to the exam structure is critical for passing.
Preparing for part two of the examination may look slightly different as it involves practical examinations. Of course, you will still need to have comprehensive and deep knowledge of histopathology. You'll also need to be able to demonstrate that knowledge in clinical settings, which involves having high levels of communication. Practise with a colleague or mentor to prepare for this part and ask for feedback.
On the Day
You can sit part one of the examinations at home; you just need to have a strong internet connection. Part two requires travelling to a test centre. On the day of the part two exam, you should arrive prepared with enough food, drink, and a microscope. The test centre does not provide a microscope, so having your own is crucial!
What Happens After Passing FRCPath in Histopathology?
Passing the FRCPath histopathology exams requires a high level of skill in the speciality, so if you've managed it, well done! With this qualification, you can apply for GMC registration, granting you access to work as a doctor in the UK. Just remember that as an IMG doctor, you will also need to pass the IELTS or OET exam, as well as attend an ID check.
By gaining the FRCPath qualification in histopathology, you prove that you have the skill and competence to practice the speciality unsupervised. You can also use this qualification in your goal to get on the NHS specialist register if you want to work at a consultant level.
In Summary
If you are an IMG doctor doing speciality training in histopathology, completing the FRCPath in histopathology examinations will help you on your way to becoming GMC registered. The exams aren't easy – and nor should they be, as passing them means you are a safe, knowledgeable, and competent histopathologist. Plenty of revision and training is required to pass them, so make sure you put plenty of time and energy into the preparation process.
If you are a histopathology doctor and would like to know more about working in the NHS or explore our current job vacancies then please get in touch and we will be happy to help.