How to get CCT for Specialist Registration
31 Jan, 2023
8 Minutes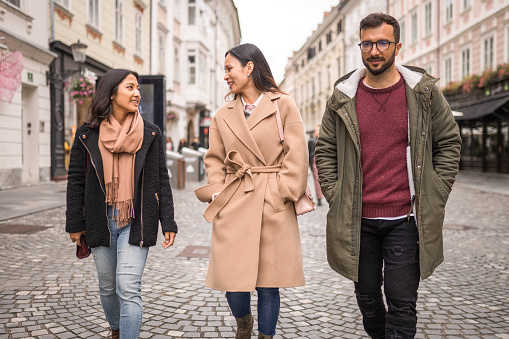 The Certificate of Completion of Training (abbreviated to CCT) is the most traditional route towards getting on the NHS specialist register. The register is public and contains information on all the specialist doctors on the register, including their names, specialities, and the dates they joined. To get a CCT, you must complete all your specialist training in a GMC-approved programme run by the Royal College. Right now, there are sixty-five specialities and thirty-one sub-specialities on the GMC-approved curriculum.
Why Join the Specialist Register?
The specialist register is a step up from being on the GMC register. While the GMC register provides a licence to practise medicine in the UK, the specialist register means you can be a consultant in a permanent position. It paves the way for a well-paid, highly respected role. It's true that it takes years of training and is a lengthy application process, but many specialist doctors find it more than worth it. It is also a highly respected title outside of the UK and confirms a high standard of training and professionalism, therefore it allows access to senior medical roles in countries around the world.
If you're interested in joining the specialist register as a medical professional, this article will show you how to do it via the CCT route.
CCT: Eligibility and Cost
As of April 2023, it costs £466 to get your CCT, which you will pay during the application process. However, this price is likely to go up yearly.
To be eligible for a CCT, you must have completed your full training, including your foundation programme and internship, in a GMC-approved post. Also, twelve months cannot have passed since the end of this training – otherwise, you will have to take an alternative route.
How to Get a CCT
If you want to start the process of getting on the specialist register through the CCT route, here are the steps.
1: Start Your Training
You will need to apply for specialist training in the UK – the training you need to get your CCT must be GMC-approved, usually based with the NHS in the UK. International medical graduates can apply for this training, but to be accepted onto a CCT training programme you generally already need NHS experience or a portfolio based in the UK. The normal route for IMGs in this case is to join the NHS as a non-training doctor in a service role and to then apply for training programs once based in the UK.
Once in a GMC approved training course you can start the application process.
The amount of time you need in training varies depending on your speciality, but you will spend a minimum of three years in clinical training.
2: Apply via Royal College or Faculty
Next, go to your Royal College of faculty to let them know you wish to start the CCT process. Each doctor's CCT process is different, and they will be able to inform you of what you must do to meet the criteria.
The Royal College will send a recommendation to the GMC, letting them know of your wish to get CCT.
3: Receiving Email Invitation
You will receive an email from the GMC with instructions on how to send an application. You will likely receive this email four months before completing all necessary training. Keep in mind that you only have twelve months after completing your training to complete the CCT application.
4: Submitting the Application
You will submit the CCT application through the GMC online (you should already have an account on there). The application will ask for details such as your education, training, and personal information. It's important to be careful when filling out the form, as you want to ensure it is all correct.
You only have three months from starting the application to complete it. Otherwise, you will have to start the process over again.
5: A Granted Application
The GMC will assess your application. If it's granted, you will receive your certification in the post. Congratulations!
Once you have your CCT, you can now be on the specialist register. It means you can be a consultant doctor in a fixed-term, honorary, or permanent position.
Is CCT Right for You?
You might wonder if a CCT is the correct path toward being on the specialist register for you. Of course, it entirely depends on your circumstances. As an international medical graduate, there is a chance that you have already completed some of your specialist training overseas, and, in this case, you wouldn't be eligible for a CCT using that training. Remember – the CCT is made for doctors who have completed all their training in GMC approved posts.
The advantage of a CCT is that the application process isn't too overwhelming. As you are in a GMC-approved programme, you know you are on the straightforward path towards being on the specialist register.
One disadvantage of the CCT, however, is that it is inflexible. During your years of training, you won't always have a say in where you work, as you will need to complete the training the GMC approves of. Some people find this beneficial, as they don't have to look for their own work; however, others prefer to choose their own paths, even when training.
What Are Your Other Options?
If you want to be on the specialist register but have not completed all your training in a GMC-approved post, don't worry – there are other options: CESR and CESR CP.
The CESR CP route is if you have completed some of your training overseas and joined a GMC-approved training programme a little later – after ST1. In this case, you will use a mixture of evidence from your overseas training and your NHS training to get CESR CP.
CESR is for those who have completed all their training internationally under a programme that is not GMC-approved. Doing this means you can still join the specialist register. However, you should keep in mind that the application process for CESR is a lot more complicated than a CCT, as you will have to provide all of your own evidence, proving to GMC that it is equivalent to the training for a CCT.
In Summary
The CCT is the most traditional road to the specialist register for doctors practising medicine in the UK. If that's the route you want to take, you should start the process while you are in your GMC-approved training programme by letting the Royal College or faculty know. Once you have completed all the steps, you will gain your CCT and be able to join the specialist register.
Interested in learning more about CESR and CESR CP? If so – keep reading, as we will cover how to apply for these in the following articles. If you can't find the answer to your questions then please contact us and we'll be happy to help.