What to Expect Working in Haematology in the NHS
08 Sep, 2023
15 Minutes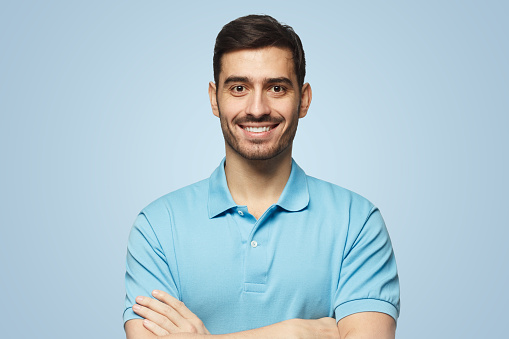 Are you interested in taking your haematology expertise overseas and working for the NHS? The NHS is a fantastic medical service providing UK people with free healthcare since 1948. On top of providing healthcare to everyone regardless of income and background, the NHS also employs many healthcare professionals from around the world, from nurses to specialist doctors. So, as an international doctor who specialises in haematology, you can use your qualifications, experience, and knowledge to gain access to the UK and work in the NHS.
Haematology in the NHS
The NHS only works because of its many talented healthcare departments - haematology is a particularly exciting one to work in, as it's a branch of pathology specific to disorders related to the blood and bone marrow.
Patients are usually referred to the haematology department by their doctor after showing signs of a blood-related disorder. That might be a common disorder like anaemia, an urgent one like sepsis, or a malignant one like leukaemia. Then, a haematologist will assess, diagnose, and treat the patient. Sometimes, the disorder will require emergency-based care, such as an urgent blood transfusion. Other times, the patient will need diagnostic tests to determine the underlying cause of their symptoms.
An NHS haematologist's salary is high: specialist-grade doctors earn between £83,945-and £92,275 per year, while Consultant-level haematologists earn between £93,666-£126,281 (according to NHS Health Careers). On top of that, NHS haematologists get access to all the excellent benefits the NHS provides its employees, from annual leave to training course access.
Where Will You Work?
As the role of an NHS haematologist takes a holistic approach, haematologists work in various medical environments – it all depends on the hospital you work in and the area of haematology you specialise in.
If you work in a hospital in general adult haematology, you will spend some of your time on wards checking on patients, some time consulting with out-patients during clinics and some time running tests on blood samples in the laboratory. Some other haematology specialities might spend the majority of their time in other areas; if you focus on transfusion medicine, your workplace might be primarily within the blood bank, whereas for biomedical haematology roles, you're going to be stationed in the labs more frequently.
Who Will You Work With?
NHS haematologists work alongside many other healthcare professionals, including those in other departments as well as other haematologists. For instance, on a general day, you may liaise with GPs, palliative nurses, and dieticians. While you will have patients you mainly see, their care is in the hands of an entire team of medical professionals who all need to communicate and work together for the health of the patient; this is why teamwork is an important aspect of working in the NHS.
A Multi-disciplinary Effort
The NHS runs on a multi-disciplinary effort, which means all healthcare professionals come together to provide the best medical care possible – you'll never be solely responsible for an outcome, even if you're a patient's primary doctor. For example, if you're treating a patient with a life-threatening, incurable disorder, you will likely seek the assistance of the palliative care department to make the patient as comfortable as possible. As Dr Tim Littlewood, who works as a consultant haematologist for Oxford Radcliffe NHS Trust, points out in his interview with The Royal College of Pathologists:
"The in phrase is 'multi-disciplinary team'. We have known the importance of this in haematology for a very long time, and we could not run a successful clinical or laboratory unit without excellence and commitment from nursing and laboratory staff, among many others."
The Patients
You'll work with all different types of patients – most NHS haematologists work with patients of all age groups, but all the patients you care for will have one thing in common: a blood or bone marrow-related abnormality or disorder. Some disorders will be common, some rare, some will be life-threatening, and others less severe and easy to manage.
The Responsibilities of an NHS Haematologist
As an NHS haematologist, your responsibilities will vary greatly. You'll spend a lot of your time providing direct patient care, assessing, managing, and diagnosing patients with blood-related disorders, as well as working in the laboratory to investigate conditions. The NHS system also requires you to continually improve, so you'll be expected to attend audits and multi-disciplinary team meetings.
Laboratory Work
Many haematologists spend their time in the hospital's haematology laboratory, where you can expect to process samples, whether to do a blood count or assess a bone marrow sample. After performing lab tests, haematologists will study the results to come up with an accurate diagnosis or suggest further investigations if the results aren't clear.
Generally, haematologists spend most of their time working with patients, but lab work still takes up a large chunk of the working week. According to the BMJ, there's about an 80/20 split between clinical and laboratory work, with lab work taking 20%. So, if you're working 37.5 hours per week, you can expect to spend around 7.5 hours in the laboratory. Of course, this is just a general percentage – you might find some weeks require more lab work from you, and some weeks ask for less!
Inpatient Care
Many of your patients as an NHS haematologist will be those staying in the hospital overnight (or longer). These patients will be on a hospital ward and need monitoring during their time there, usually because of a serious haematological condition. Your responsibilities might include checking the patient's medical history and current status, and these ward rounds will usually be threaded into your day. Consultant-led ward rounds will normally be twice a week and a Consultant haematologist will also have to visit patients in intensive care units or other high dependency areas. The number of patients you see in a given time frame will normally be less with inpatient care compared to outpatient care.
Outpatient Care
You'll also handle outpatients – often, these patients will have been referred to you by another medical professional (for example, a GP) or they may be someone you have been treating in hospital and they are now managing their condition at home. When working in an outpatient clinic, you'll have appointments with multiple patients throughout the day, where you'll take their information, including their medical history and symptoms. Your responsibility will be to investigate their condition, run tests and come to an accurate diagnosis. The results might mean seeing a patient multiple times, perhaps even over many years (especially if you diagnose a long-term haematological condition like haemophilia). Or, the outpatient appointment might lead to you referring the patient to another specialist department. Typically, a Consultant will have three outpatient clinics a week and these might be general clinics or focusing on a particular disease. You will see more patients in a shorter time frame in outpatient clinics but the number will vary according to the patients' needs.
Audits
A clinical audit is a way to measure the improvements of a medical practice. As an NHS haematologist, you'll be expected to participate in these audits to show that the haematology department is meeting targets and working towards improvements. There is a mandatory national audit for the NHS, and individual departments might run more focused audits throughout the year – so the number of audits you take part in will vary. As a haematologist, you might discuss some challenges you've overcome, present research projects that produced positive results, and bring forward potential action plans for change.
MDT Meetings
In each NHS department, there are weekly or monthly multi-disciplinary meetings, which involve multiple healthcare professionals coming together to discuss individual patient cases. As a haematologist, you'll be joined by specialist doctors (including haematologists) and nurses to talk through and reflect upon individual cases, with the goal being to make decisions that ensure the best possible care for each patient. These meetings are crucial for patient care; they ensure every department is on the same page regarding patient cases.
Palliative Care
Often, haematology is about easing pain as much as possible, mainly when no cure exists. That means haematologists work closely with the palliative care department to ensure their patients are as comfortable as possible which may be providing anti-pain medications alongside haematology treatments.
Breaking Bad News
Haematologists deal with a variety of serious, life-threatening, and incurable disorders. Due to this, they often have to break bad news to patients and their families. It's a challenging part of the job but highly necessary. As an international haematologist, you will likely have experience in this area but need to hone it while working for the NHS. Everyone reacts differently to breaking bad news, and you must be patient, understanding, and empathetic no matter what.
Research
Many NHS haematologists take part in ongoing research, which helps pave the way for better haematology care and this can often lead to breakthroughs. For example, the RESTORE trial resulted in red blood cells grown in a lab being safely transfused into a person. It was a world-first success and can help ensure more patients receive safe, manufactured blood cells going forward.
As a haematologist, you can be part of the future of this branch of medicine by performing your NHS-funded research.
More Specialised Responsibilities
Depending on your sub-specialty, your clinical care may also include the following:
Stem Cell Transplantations
Stem cell transplants (also known as bone marrow transplants) aim to treat serious blood disorders that damage the bone marrow, such as lymphoma and thalassaemia. The treatment aims to kill unhealthy blood cells in order to replace them with healthy ones. Haematologists take healthy stem cells from the blood or bone marrow of the patient or another person and then transfer them to the patient.
Blood Transfusions
Some haematologists are responsible for the process of blood transfusions – particularly the ones who specialise in this and work at blood banks. There, they ensure the blood is the correct blood group match for the patient. On top of that, they ensure blood stocks are available for when patients need it.
If a patient goes through an unsuccessful blood transfusion, the haematologist will also be a part of the process of testing the reason it didn't work effectively and coming up with a solution.
Intrathecal Chemotherapy
For malignant blood disorders like leukaemia and myeloma, haematologists may provide intrathecal chemotherapy. Usually, this is done by haematologists who specialise in haematology-oncology. This intensive treatment targets and kills cancer cells around the spinal cord and brain. Haematologists are also responsible for assessing whether it is worth it, as it is an invasive treatment.
Typical Daily Tasks of a Haematologist
Typically, NHS haematologists work a standard 37.5 hours per week. While some haematologists work from 9 a.m. until 5 p.m., you might work in shift patterns and you may be expected to take out-of-hours calls. This should be clear in the role specifications when you compare jobs. Most Consultant haematologists will work a one in five on-call rota as haematological care is provided 24/7 in the NHS. When working on-call in the NHS, you may be able to only take phone calls and be based at home, or you may need to be at work ready to see patients. If you wanted to head home, you would need to be located very close to your workplace so that you can come in at very short notice without it impacting patient care.
So, what can you expect during a typical day as a haematologist? Here are some tasks you may perform:
Checking on a Patient's Status
One common task that haematologists perform is checking on a patient's status, which involves reading through notes and letters from previous doctors who have treated or examined the patient. On top of that, you'll read through the patient's medical history, which will help you make better medical decisions. All of this will dictate how you treat and monitor the patient. This will all be done on your daily ward rounds.
Referrals
As a haematologist, other doctors will come to you for consultation. Likewise, you may have to consult with other healthcare professionals to help monitor, manage, and treat your patient. Throughout the day, you might refer a patient to a physiotherapist, oncologist, dietician, or any other specialty.
Conducting Physical Examinations
Much like many other specialist doctors, haematologists conduct physical examinations on patients. They will do this to help come to an accurate diagnosis – they will use the physical exam results alongside testing results to do so.
Studying Blood Cells
A significant part of being a haematologist involves studying blood samples in a laboratory, where you will identify red and white blood cells to check for abnormalities. Doing this helps you determine an accurate diagnosis, which, in turn, helps you decide on the best treatment options for the patient.
Treating Patients
Another task you'll likely perform as a haematologist in a typical workday is providing treatment to a patient. For example, you may provide an anticoagulant medication to treat a blood clotting disorder. If a patient has a malignant blood disorder like leukaemia, you might provide chemotherapy.
Developing in the Career
Becoming a haematologist doesn't necessarily mean the end of career progression. While many consultant haematologists are happy to stay within their senior roles, others like to develop into further specialisations. Fortunately, the NHS offers fantastic development opportunities to haematologists, funding many training programs to help doctors flourish into the best doctor they can be. There's also the chance to develop into management, teaching, or research.
Haematology Subspecialties
Many haematologists specialise in specific areas of the brand of medicine. The subspecialties you could develop into include:
Haemato-oncology
Paediatric Haematology
Haemostasis and Thrombosis
Blood Transfusion Medicine
Red Cell and Haemoglobinopathy Disorders
Management
If you have a flair for leadership, you will have the opportunity to enter management roles within the haematology unit. For example, you could become a clinical lead, clinical director, or medical director.
Teaching
The NHS offers plenty of teaching opportunities to specialist doctors. As a haematologist, you could train haematology students in the hospital. You could even give lectures at an aligned university to medical students.
Research
As a haematologist, you'll get to partake in lots of exciting research that pushes the branch of medicine forward. That might mean studying coagulopathy, haematological malignancies, haemoglobinopathy, or anything else related to managing and treating blood and bone marrow-related disorders.
The NHS offers plenty of academic, training, and development options to haematologists, so your career outlook is continuously bright. You will always have the chance to progress and excel in your field, whether through becoming a clinical director or participating in world-changing research.
The Benefits of Working as a Haematologist in the NHS
Still not sure whether the NHS is the right place to practise as a haematologist? Check out these advantages – these are some of the reasons the NHS attracts doctors from all around the world.
Be Part of a Fantastic Team
As a haematologist, you have a lot of responsibility, but you'll also get to work as part of a multi-disciplinary effort, where you'll be supported by many other healthcare professionals in the NHS. You'll work alongside biomedical scientists, diagnostic laboratory scientists, and many other specialist doctors. During MDT meetings especially, you'll get to share your insights and reflect on other perspectives when determining the best treatment for each patient.
Enjoy NHS Benefits
The NHS provides a lot of benefits to its employees, such as paid sick leave, annual leave, and the NHS pension scheme (which you get enrolled into after your first 60 days of NHS employment). Some other benefits focus on your health and well-being. For example, the cycle-to-work scheme encourages you to participate in an active lifestyle, while the free eye tests and yearly flu jabs benefit your overall health.
Long-term Patient Relationships
NHS haematologists get the benefit of working with patients for a very long time. In some cases, you may even treat a patient from birth right into adulthood. This can be a very rewarding part of the job, as you get to be a part of the patient's breakthroughs and positive milestones.
Make a Difference
While working as an NHS haematologist, you get the chance to make a massively positive impact in people's lives. You get to participate in research that pushes the medical field forward, potentially uncovering new ways to diagnose and treat patients. Not only that, but you can change individual patient's lives for the better by providing much-needed medical care each day. As a result, it's an exciting, fulfilling position that you can feel proud of.
Working as an NHS Haematologist: Tips for Success
Have you made the decision to move to the UK to work as an NHS haematologist? NHS haematology offers a myriad of benefits – but that doesn't mean you won't experience some challenges along the way. That's particularly true if you come from a healthcare system that greatly differs from the way the NHS is run (such as its holistic approach to healthcare). To ensure you succeed as an NHS haematologist, here are some tips for success:
Make the most of your yearly appraisals
The NHS provides yearly appraisals to every employee. This is a time to sit with a trained colleague to discuss your work; this includes your achievements as well as areas you could improve. To become the best haematologist you can be, it's important to make the most of these appraisals by preparing for them. You can do this by reflecting on your past year's performance and identifying areas you could perhaps improve. Write these down alongside evidence, and you'll have a much more successful and beneficial appraisal meeting. Forming strategies in the meeting to work on the areas you need to improve can help gain you the skills and strengths you need.
Keep growing your interpersonal skills
Haematologists need stellar interpersonal skills. As a haematologist, you work directly with patients, speaking to them through the ups and downs. As such, you should improve your interpersonal skills more and more over the years. Learn from past mistakes, take notes from other colleagues, and perhaps even take specific courses to improve this soft skill.
Stay organised
You'll have several tasks to complete in one day as a haematologist, from examining lab test results to physically examining patients. To stay on top of it all and complete it on time, you'll need to stay organised. That means having excellent time management skills while ensuring you document everything appropriately.
Keep on learning
Finishing haematology training and becoming a Consultant doesn't mean that's the end of your learning. If you want to be a successful haematologist, you must dedicate your life to learning more about this branch of medicine. After all, developments in haematology happen all the time. You could even be a part of those changes!
In Summary
Developing as a haematologist is one thing – bringing your skills to a different country and working for an unfamiliar medical service is like entering a whole other world! Don't be too frightened, though – the haematology skills you gained in your home country will often translate well when working for the NHS. The NHS offers a lot of fantastic advantages to its workers, too. As an NHS haematologist, you get to be part of a holistic department that combines science with healthcare, splitting your time between clinical care and lab work. It's rewarding, fulfilling, and challenging all at once. For the right person, it can be an incredible career path that allows them to make a true difference in patient's lives while contributing to the development of haematological treatments.
If you're interested in working in the NHS as a Haematologist then get in touch and BDI Resourcing will be happy to help.